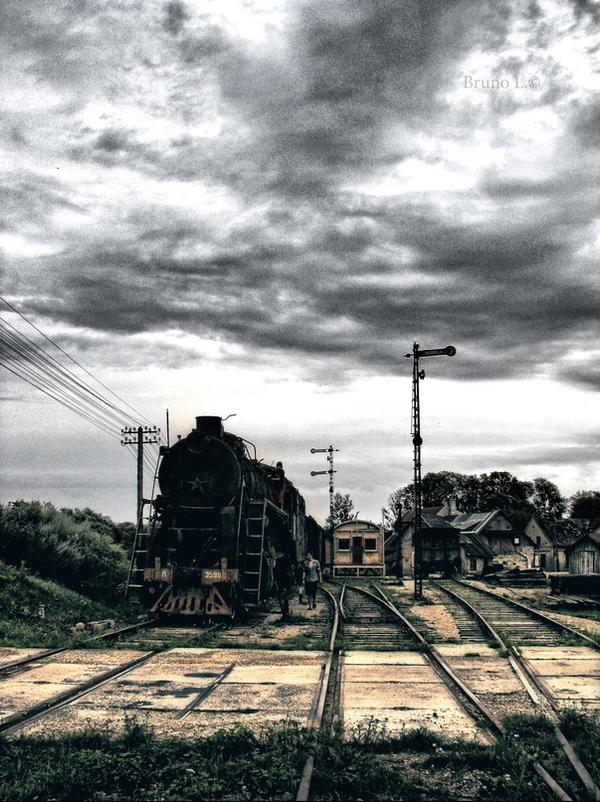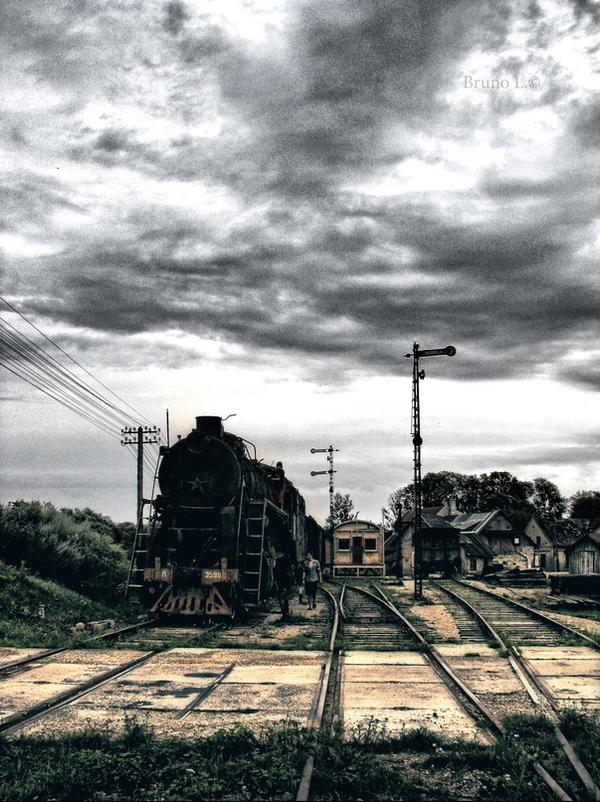 Watch
Location: Cinevilla, Latvia

Taken during MB trip 2010.

The photo is quite a lot grainy. I don't have a too good camera so I have to do with what I have.

edit: Fixed some problems that were wrong with the image.
Truly magnificent and masterfully skilled works of art, as this, come along all too rarely. I came to this artist's gallery to give thanks for a favorite and was instantly drawn in and mesmerized by this astounding work of art. At first I thought this was a drawing or a painting. I was amazed to find it was a photo. Normally, it would be a flaw for the graininess, intentional or not, but in this case it is the graininess that defines this photo. It pleasingly renders, with longing, a feeling of history past and bestows an almost antique appearance to the photo. The composition and lines in this photo are perfection. The intensity of this scene is overwhelming. The train may be a little too dark and hard to define, but out of respect to this, I believe this provides the train with a more powerful prominence in the shot, considering its in competition with the sky for dominance. The colors in the shot blend and compliment each other in harmony. The sky is amazing with the bright light trying to force its way through the dark clouds. There is a feeling of an impending storm, but also the hope it will pass quickly coming from the sky above. This is a truly masterful and skillful work of art. I have absolutely nothing but praise for this photo.
The Artist thought this was FAIR
389 out of 406 deviants thought this was fair.
The picture shows a story behind it's focus rather than just "oh look some people and trains" xD I love the lighting and the mystery it makes me imagine when I see it and the distance to the subject rather than being zoomed in makes your eye travel through the image all the way to the trees silhouetted by the sky in the background all in all a fantastic piece of skilled work

now I have nothing more to say, I am surprised I could think of so much as I am practically speechless from the beauty of this image

The Artist thought this was FAIR
59 out of 62 deviants thought this was fair.