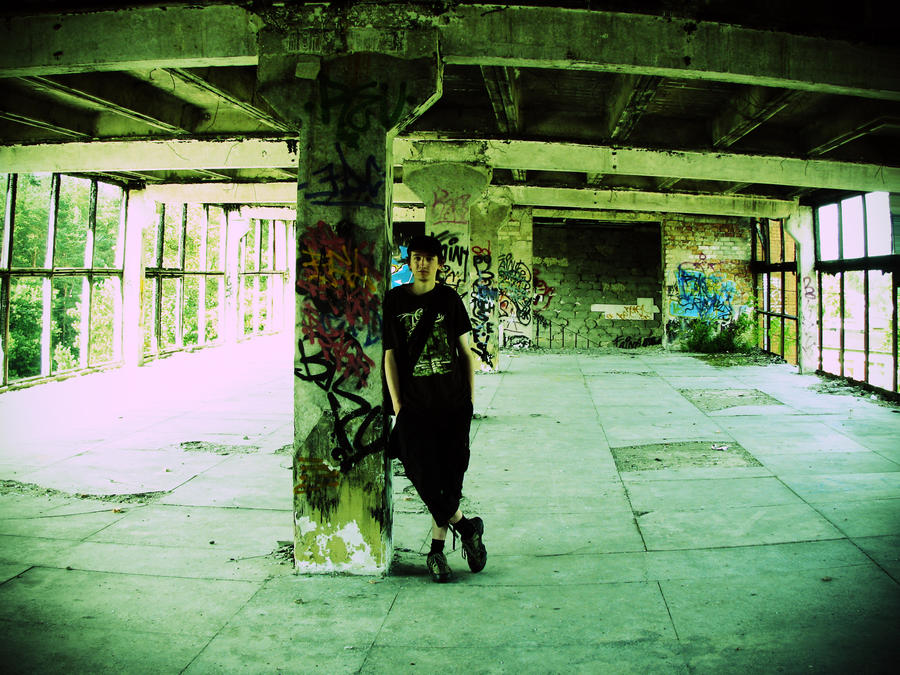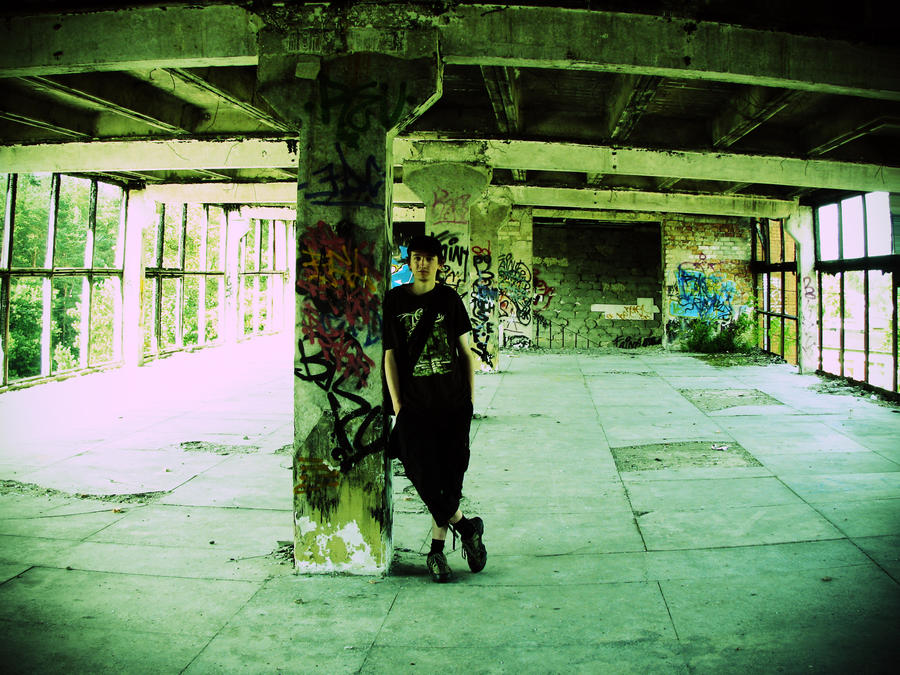 Watch
I can imagine you, sneaking into this building, and for this shot it seems totally worth it! I'm really enjoying the background, the way the colors just stand out, yet look so nature. The expression tends to bring out the, "creepy place" feel, was it scary? I like how the windows, are dirty and you can barely see out of them except the brightness of trees, the floor doesn't seem to be in good shape, adds another ton of effect with the shot! The angle this was shot, fits the shot, how it shows everything and you're standing in the middle, bringing the focus all on you, then the area around you. I love this, it's perfect, great job!


The Artist thought this was FAIR
228 out of 233 deviants thought this was fair.
This photo has a lot of wonderful photography techniques. The balance of colors is just perfect. It's not too cluttered with a bunch of stuff either. The lines seem to make the focus be on you despite you' are wearing all black. It's very easy to imagine someone sneaking into this building to take a photo. It's got a lot of emotion as well and before I saw this I didn't know a photo could have emotion. The only thing I don't really like much in this photo is the stairs. The lighting is almost perfect, but you can see a little to the upper left that the sun is a bit too bright right there.
The Artist thought this was FAIR
57 out of 64 deviants thought this was fair.