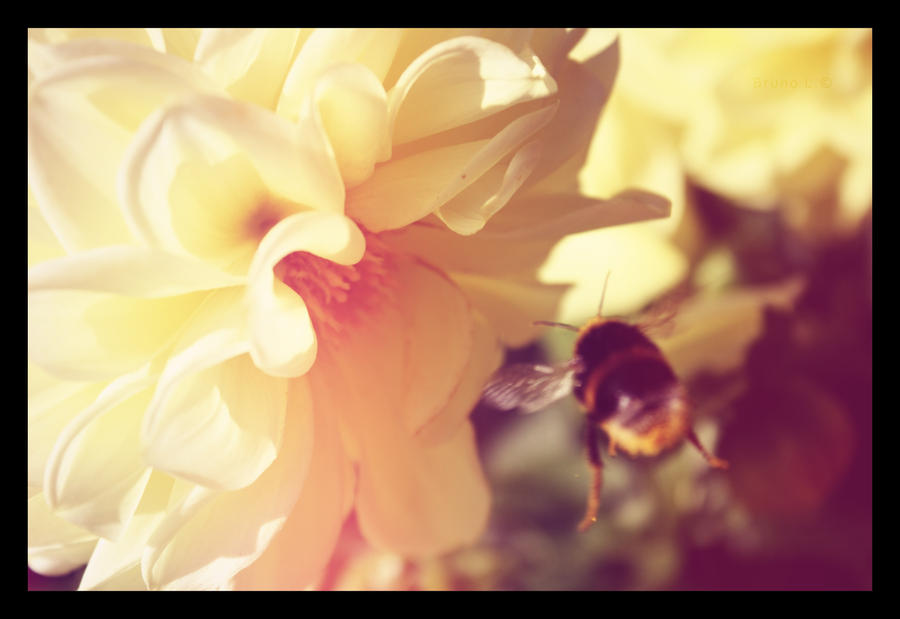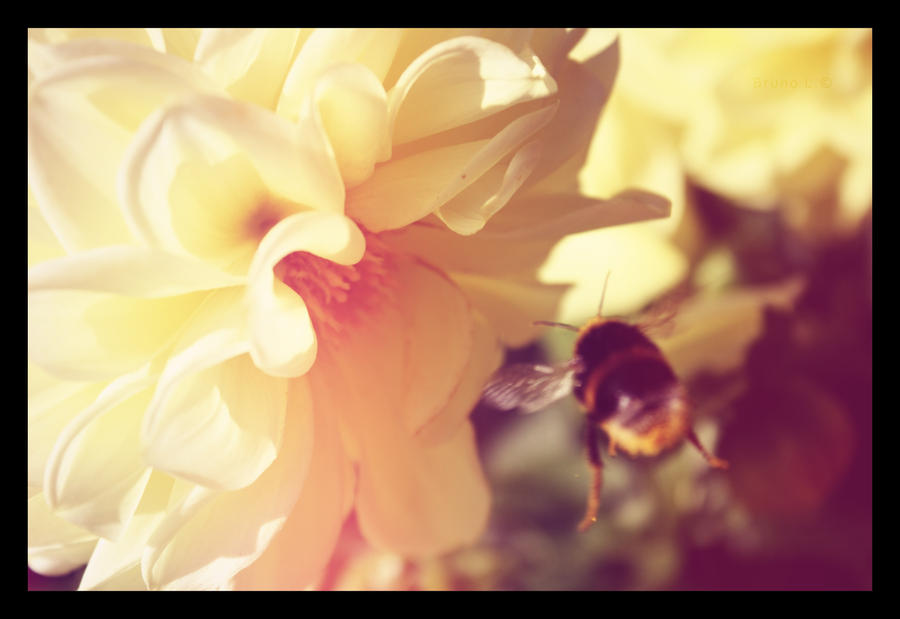 Watch
Feed me with your gold, taste it, let it shine and die in grace.
photos are now considered an art form, to capture truth, beauty, and life that surrounds us! ive got to say this imaculate piece certainly shows the beauty and essence of life!

firstly, the colours are well contrasted, the whites and yellows, it gives a sense of warmth to the picture, like it makes me feel comfortable and warm inside! the vision is incredible, how simply a bee and a flower can genuinely look so wonderful! this artist has shown the simplicity of how the vision looks and the reception it gives to the audience! also i love the sunlight ray on the flower which contrasts well the dark colours of the bee!

overall this artist has certainly captured the essence of beauty which surrounds us everywhere and how we should not take advantage of it!

a wonderful and warming piece! well done!!!!
The Artist thought this was FAIR
177 out of 180 deviants thought this was fair.
A great image from the a honey bee's perspective. The antennae, legs and stopped wings are fairly clear and are at an angle that seems balanced in the photograph and give an aeronautical reality to the bee's journey to and fro. Soft, blossomy textures, tones and colours abound and the magenta 'colour cast' hints at a hazy summer, evocative of light from above, through petals and adds to the 'thu the bee's eyes' effect. The background is enticing and reminds one of dew, but it could be a little better, at least around the bee's righthand body half where it interacts or clutters too much. Wonderful stuff and refreshing to see a careful image with retro-colours that is at a higher resolution than most churned out by Androids and iPhones. The black border is interesting, but may detract from the image. A permanent feature?
The Artist thought this was FAIR
75 out of 79 deviants thought this was fair.