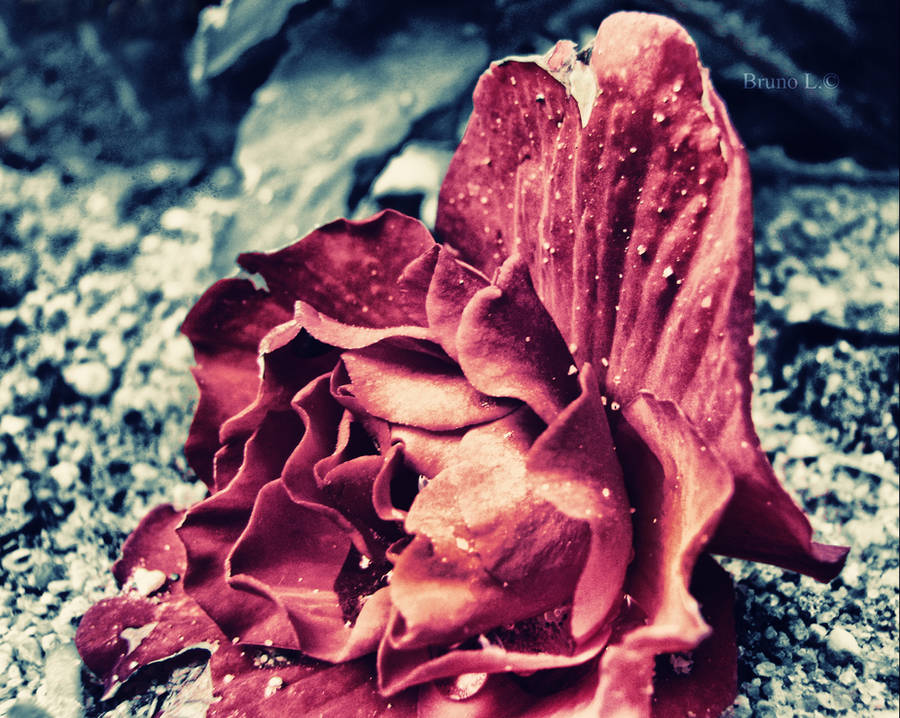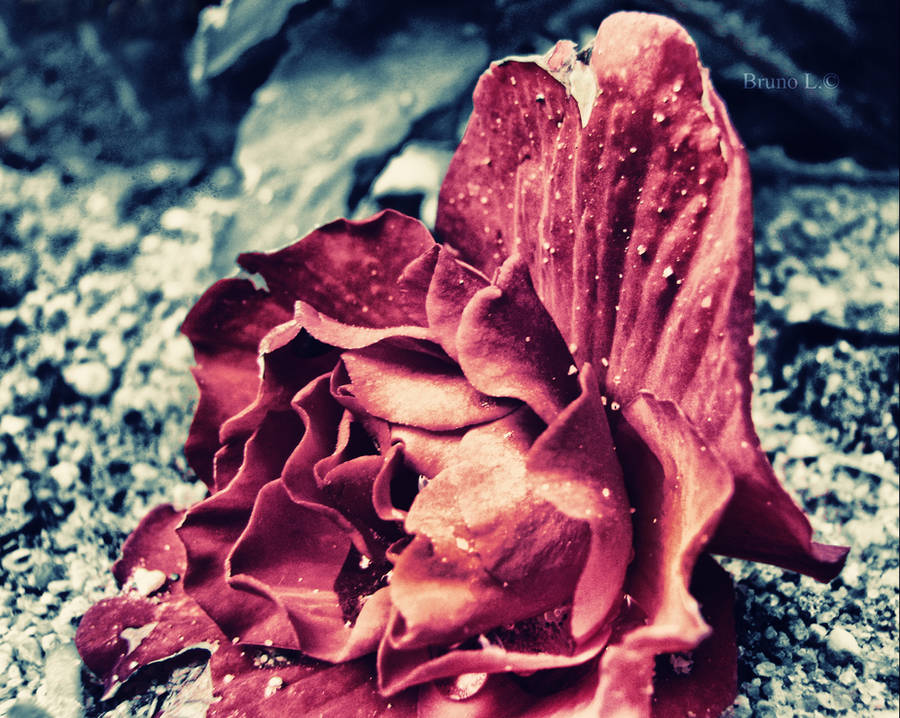 Watch
First let me tell you that although there are a lot of images with roses, I felt that you did a good job on making yours unique. I love how hard and almost stubborn the petals look on the gravel. The contrast between the red and bluishgray in the ground is very dramatic.. overall I love it, including the little dewdrop on the bottom petal. My only critique I suppose would be the saturation, which in my opinion washes out the overall composition but that could just be my monitor.. Otherwise, I have to applaud you on this!
Great work!

The Artist thought this was FAIR
557 out of 571 deviants thought this was fair.
The colored rose against the basically colorless background adds together for a beautiful effect. The angle is extremely well placed, and the dew drops create a gentle and relaxed look. The soft texture on top of a rough texture adds for nice look, and the blur of the background keeps the interest on the flower itself. Very well done, and very original for such a common type of work. It's a little bright for me, but I appreciate that it's not too dark to see. Down in the left corner, it could be less blurred, I believe it's too blurry for being so close. Other than that, I find this a wonderful piece of work. And hope to see many more amazing works done by you!
The Artist thought this was FAIR
36 out of 39 deviants thought this was fair.