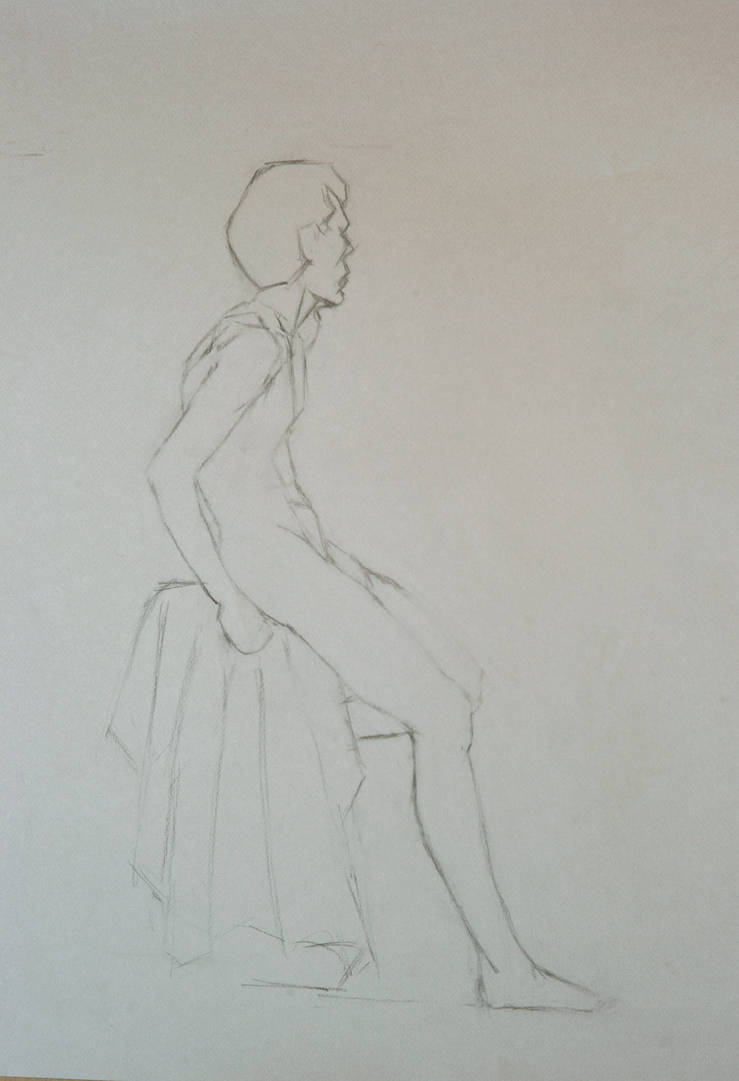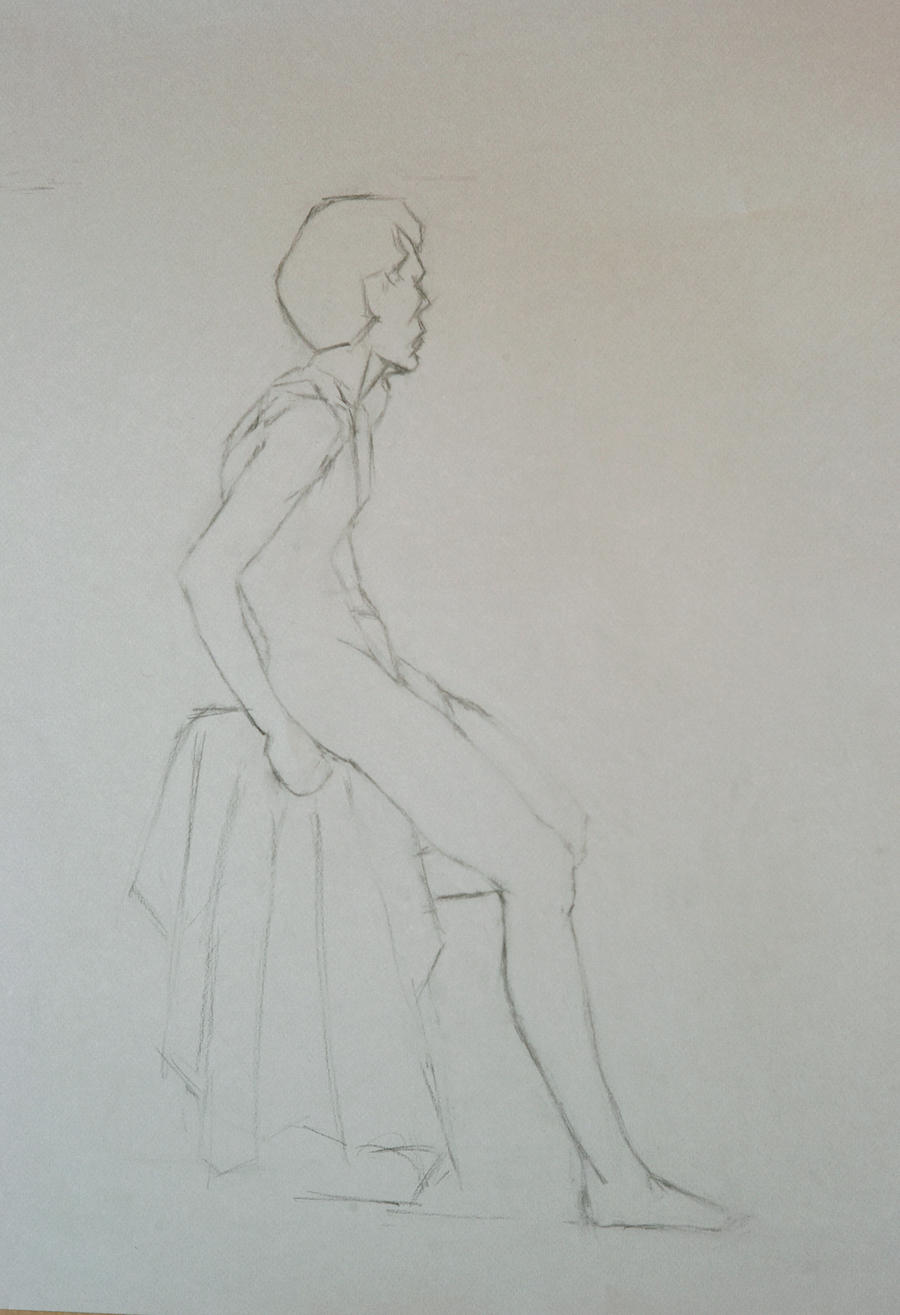 Watch
8 hour academic drawing using the sight size technique from a model in the studio.

What is impressive about this piece is that you say it took you 8 hours, yet on first glimpse it looks as though it was created in less than an hour. It's amazing to think that something that took you so long looks so simple, yet if there when created and knowing that this might have been created on a larger scale rather than a simple small rendition would explain it. Still, you demonstrate a wonderful understanding of the anatomy and the clean line art and general proportions of the figure is touched upon and executed well.

It might be nice to expand upon this with further detailing the design with shading or a light source. Maybe create your own setting from this figure.
Reply

Thanks, the reason this takes so long is that every line segment is measured against the model for accuracy in length and angle, so it is very time consuming. This pose will be repeated in two weeks, so I will have another 8 hours to work in the shading. I should get it pretty far along in that time but I wanted to show the first step so people could see the progression.
Reply

8 full hours on the one drawing? The model must've been tired.
Reply