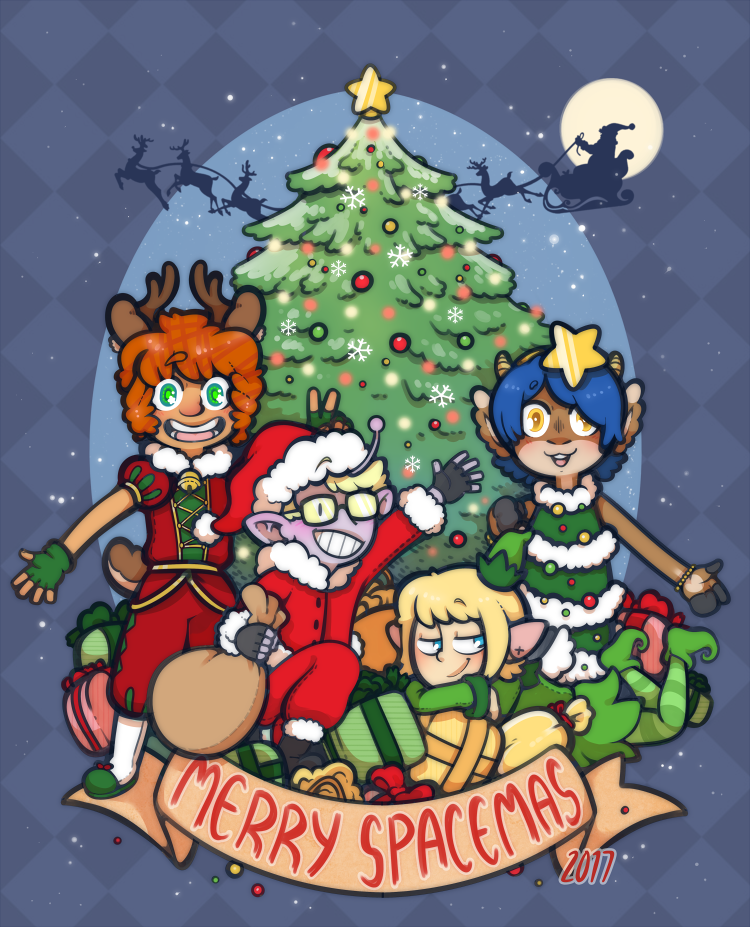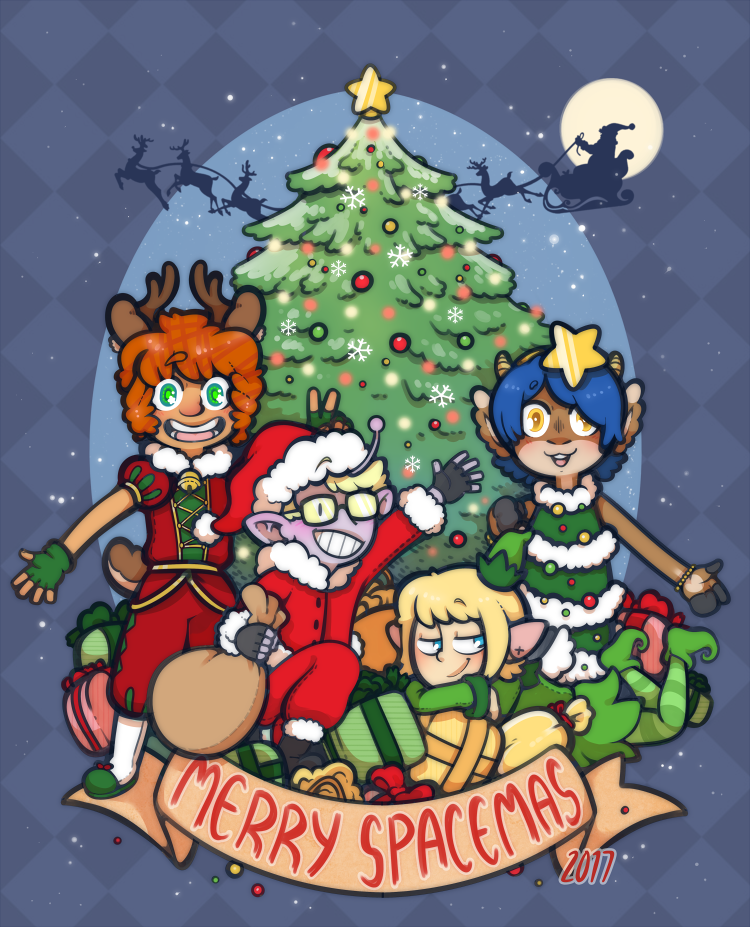 Watch
On the twelfth day of Spacemas, my true love gave to me, Twelve doctor's lying, Eleven spaceships launching, Ten hots-a-teaching, Nine noses bleeding, Eight guns-a-phasing, Seven tent-a-culing, Six butts-a-shining, FIVE TOGGENBUUUUURGGGGSSSS! Four Kethcher nipples, Three fried eggs, Two rocket shoes, And a Joe sitting on Zeggy's knee…
Check this out on the official site and leave a comment!
And finally– the traditional 12th day is by yours truly.
Thank you all so much again for another wonderful year of Space School. I know the comic is slow moving– and that's why I always appreciate so much all of you hanging in there with me and all of your amazing support.
I hope however you celebrate this time of year– that you have a great time!
Merry Spacemas to all– and to all a good night!