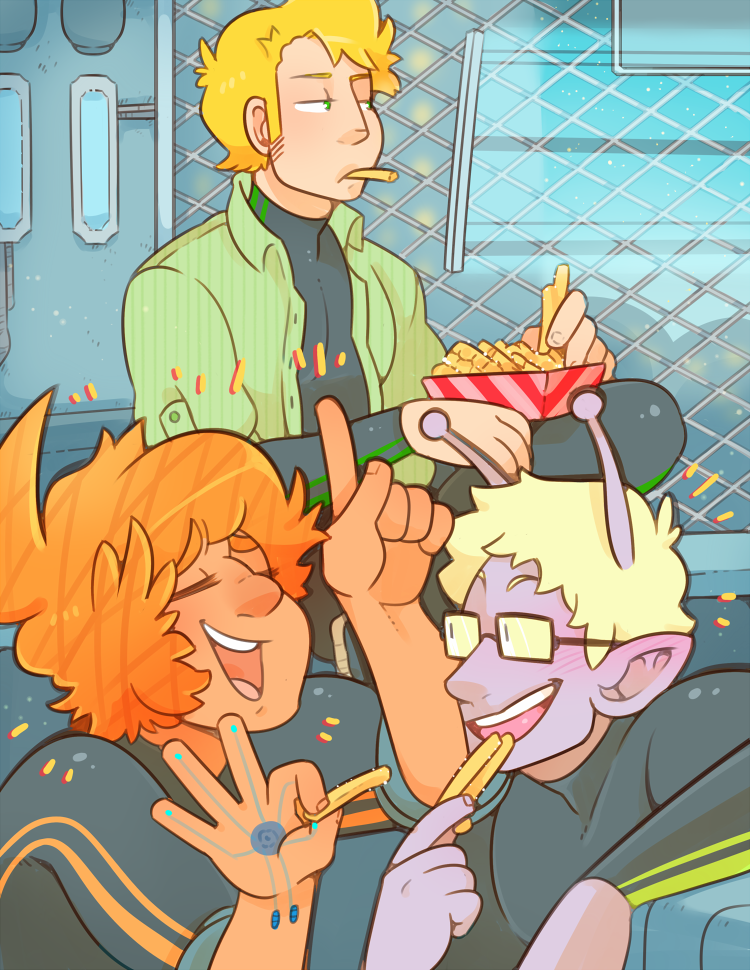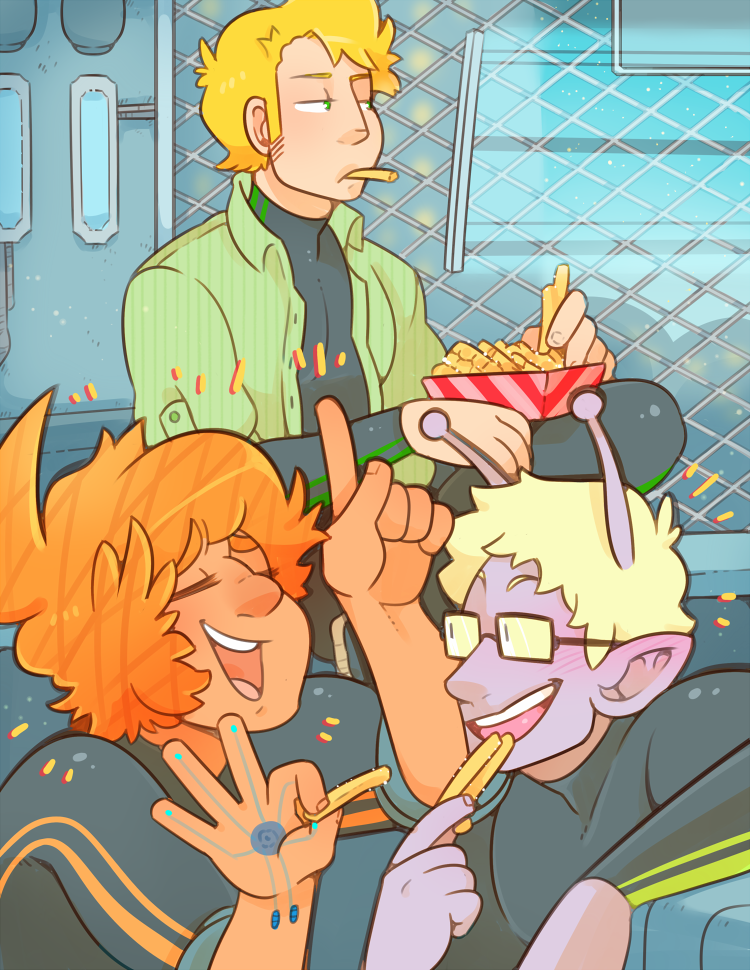 Space School's Chapter 9 - Practice Makes Something, starts today!


This chapter has…a lot of Dennis. He's finally going to shine, in a bunch of great different ways and I HIGHLY suspect some of you who don't like him will start to like him.
Sorry to say it…just warning you. ;3

I uploaded a BUNCH of pages for this chapter on to the Patreon; and this weekend I'm about to do a ton of thumbnails and scripting too. We're in the very active early stages of this chapter over there; so look forward to it!