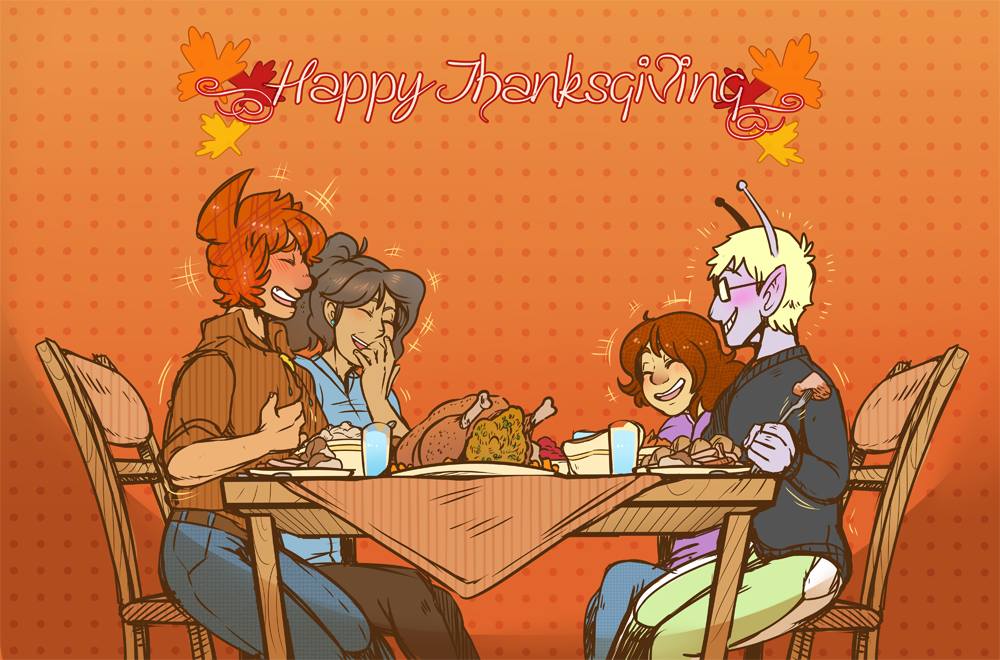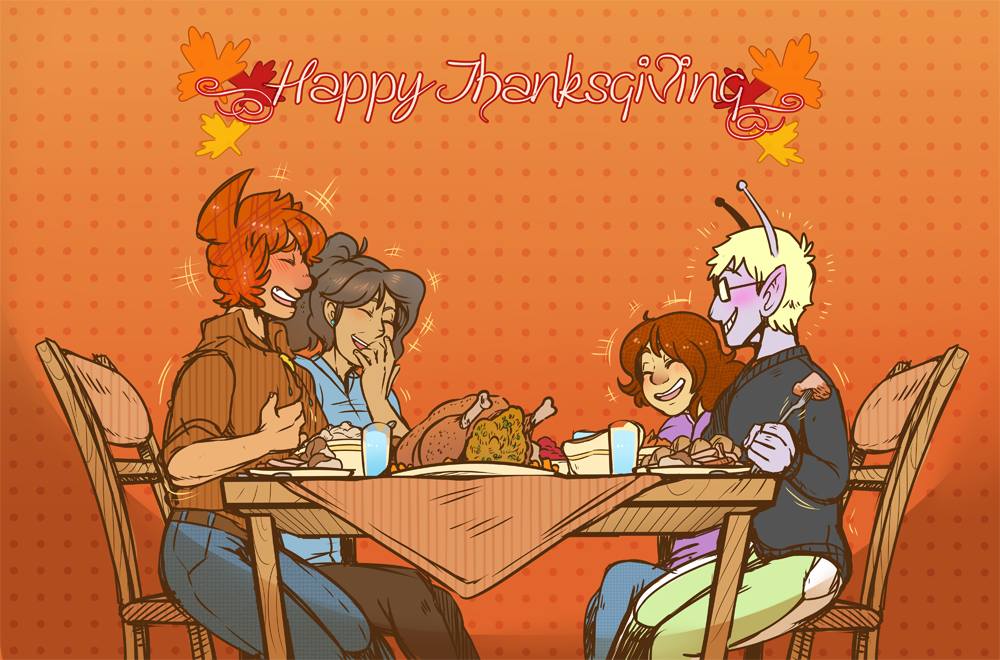 Watch
Happy Thanksgiving 2015 everyone!
This is the first year I've done a Thanksgiving related picture for Space School and it's thanks to a lovely Patron of mine that I get to do so! (Thanks DAJ!)
I know not everyone celebrates but I wanted to send out a quick Happy Holidays message to those of you who do!
This year I'm thankful for all of my fans, anyone who reblogs, and of course, my patrons who are the most wonderful people in the world! Thank you all!

Oh! And if you have to work on Black Friday or Black Friday is messing up your holiday in some way you didn't choose, I am so sincerely sorry that that is the case. Please hang in there this week from hell and I hope you fine time to celebrate with your loved ones regardless! I'll be thinking of you this Black Friday!

Happy November everyone! Eat up!
PLEASE HELP SUPPORT SPACE SCHOOL ON PATREON!