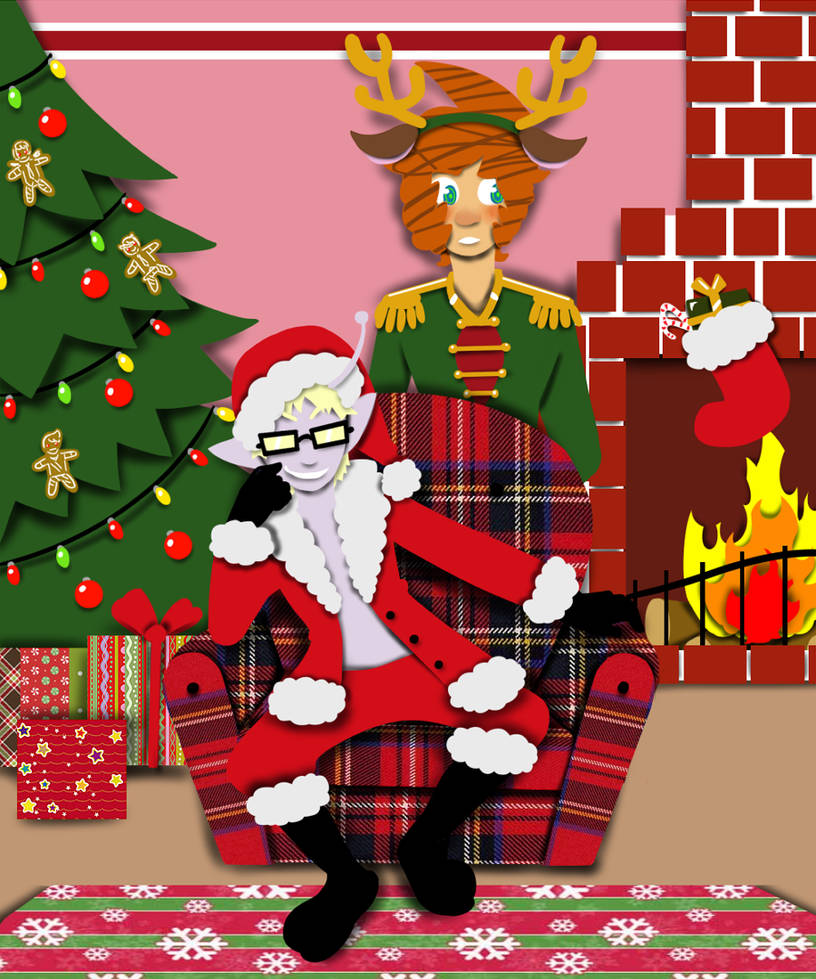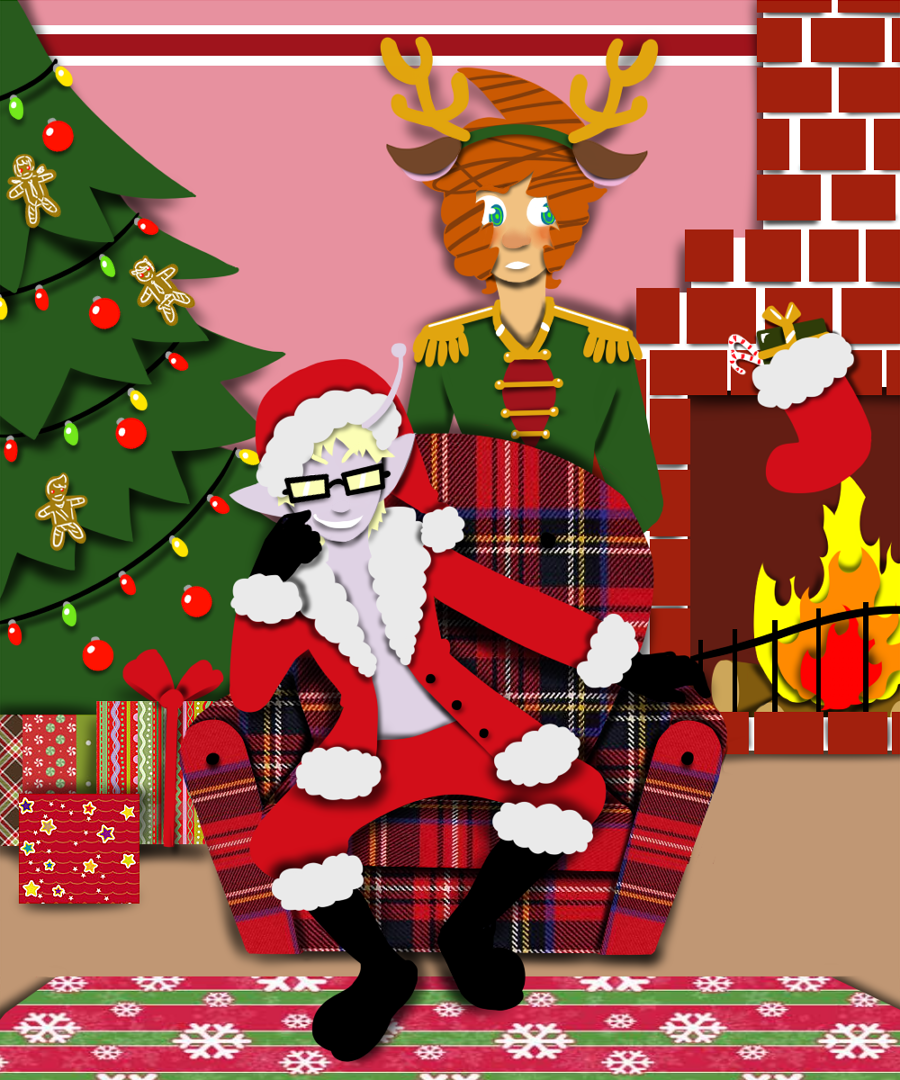 Watch
"Come sit on Santa's Lap..."

MERRY CHRISTMAS. HAPPY HANUKKAH. WHATEVER HOLIDAY YOU CELEBRATE I HOPE IT'S A GOOD ONE!

Here is my X-mas pic for the year! It's a Space School picture obviouslyyyy.

I'll take this moment to say Zeggy absolutely ADORES Christmas.

It is his favorite holiday and every year he goes and sits on Santa's lap regardless of age until he dies.

And Alkaline is a cute lil Raindeer.

I tried to make this look like paper cut outs- not sure how well it worked but I like it regardless!

Hope everyone is doing well!

Reply
I think it turned out really good!
I'd love to sit on Zeggy's lap, but I'm afraid I'd just get thrown off (and thrown out) because of my lack of penis... maybe I should put a sausage in my pants? B)
Reply

Zeggy don't discriminate on Christmas.

It's Christmas- everyone deserves to feel uncomfortable sitting in a pervert's lap!
Reply

The paper effect is so cool! *grabby hands*
Reply

The paper look is so freaking cool!!!!! :'D

+ Zeggy. I love you. Oh mai gawd.
Reply

Reply

so goddamn cute
The paper cut-out thing comes across really well
SO GOOD
Reply