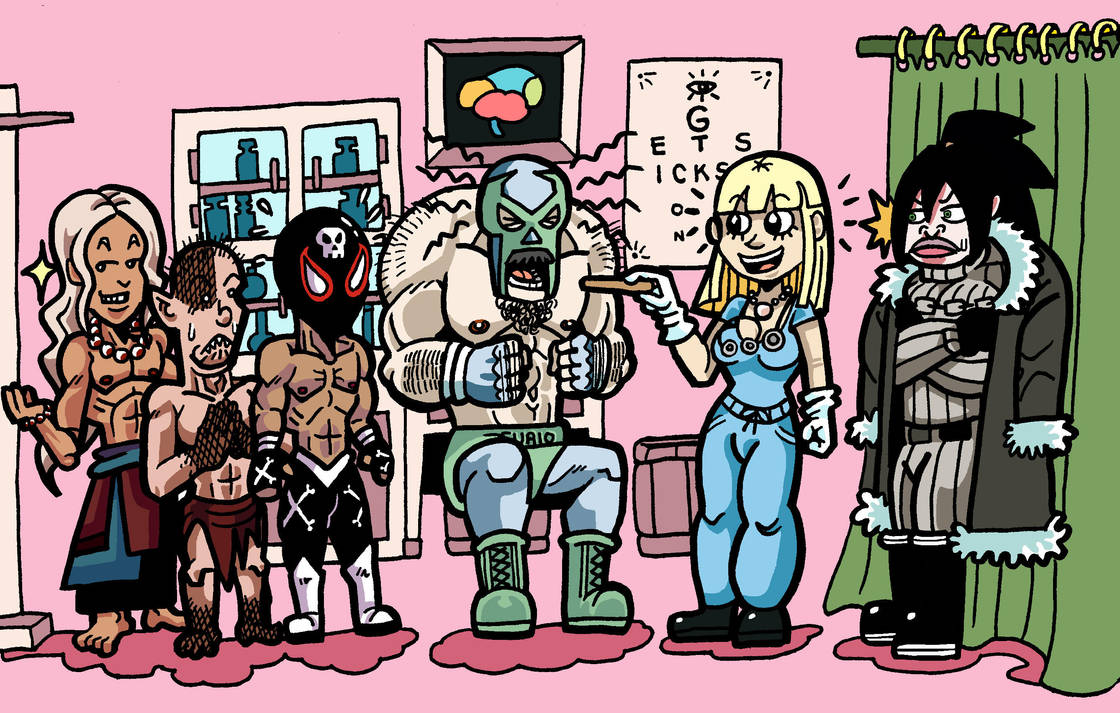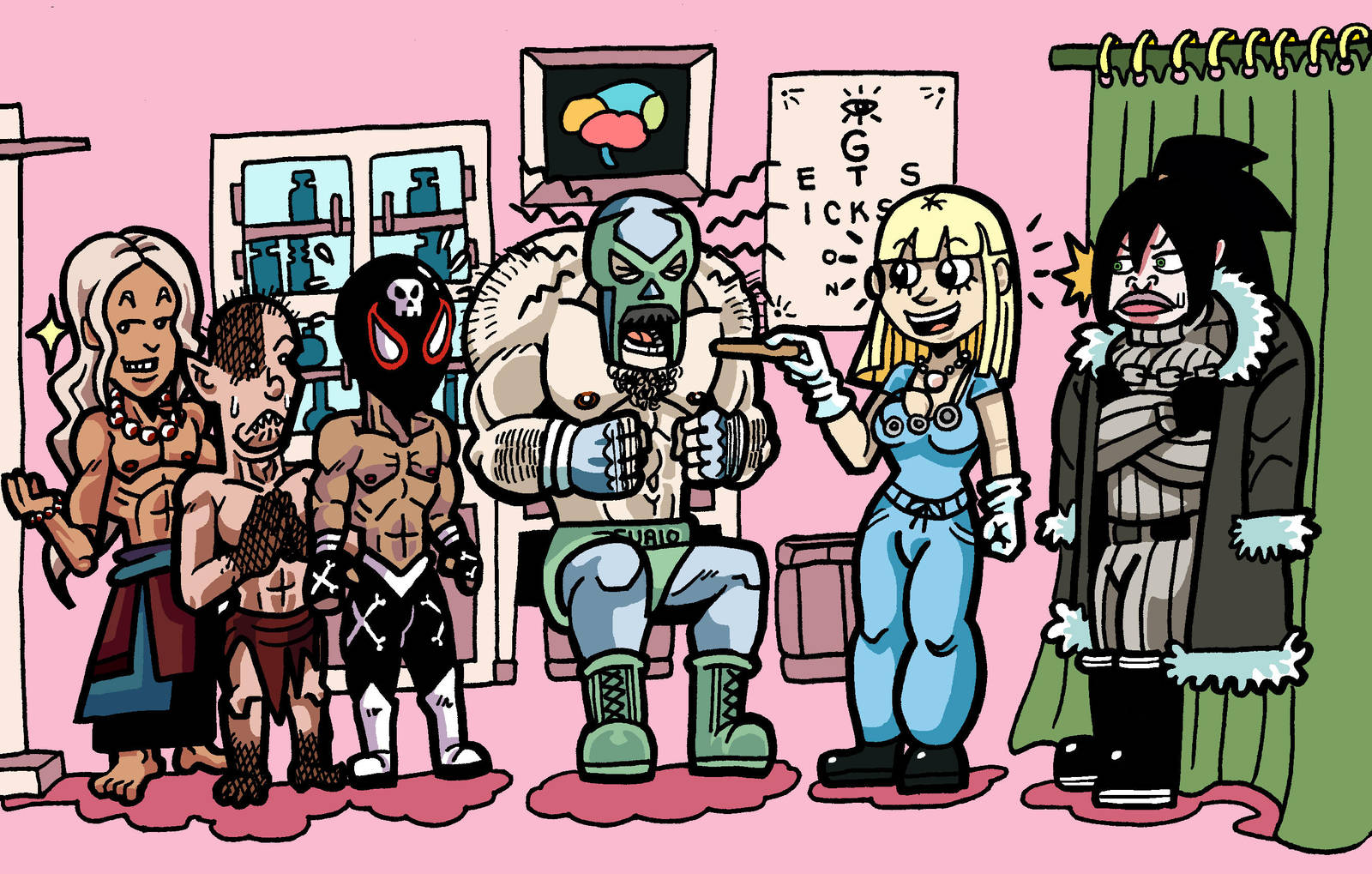 Watch
This one was quite easy to color/draw since every other dude is shirtless and muscle bound.
Fukuyama seems a bit uneasy of Tanis' medical equipments and abilities.
She couldn't even differentiate a tongue depressor from a rectal thermometer.
Much to the disgust of most of her patients.
Characters from L-R:
Angel (Diamond Falls)
Dirt (Wahoo Beach)
Black Mask (Pumpkinvale)
El Toro Furio (Pumpkinvale)
Tanis (Pumpkinvale)
Fukuyama (Diamond Falls)
All of which are NPCs from :iconpumpkin-online.
Steam Greenlight Page:
steamcommunity.com/sharedfiles…
As part of their Pumpkin Online Fanart Contest:
pumpkin-online.deviantart.com/…

Awww thank you soo much!!! I think that is the first time anyone has drawn Dirt Mcgirt. lol Looks awsome Good luck!
Reply

And I sure do hope it's not the last!
Thank you and break a leg as well on the production and promotion of your online game!
Reply

Reply