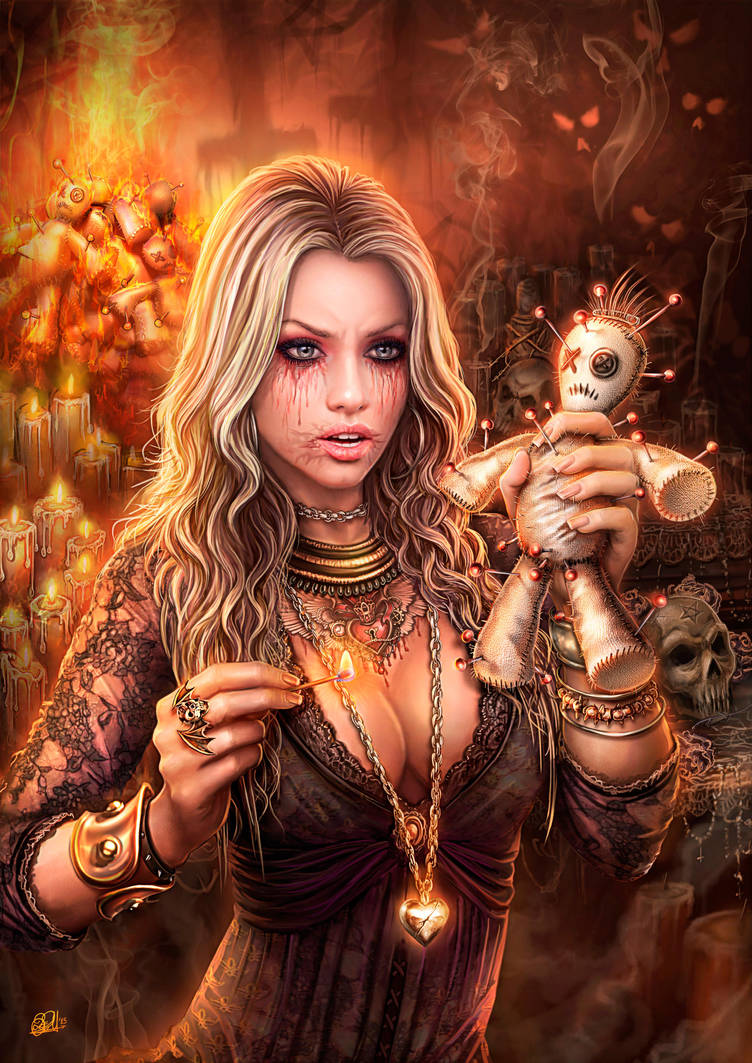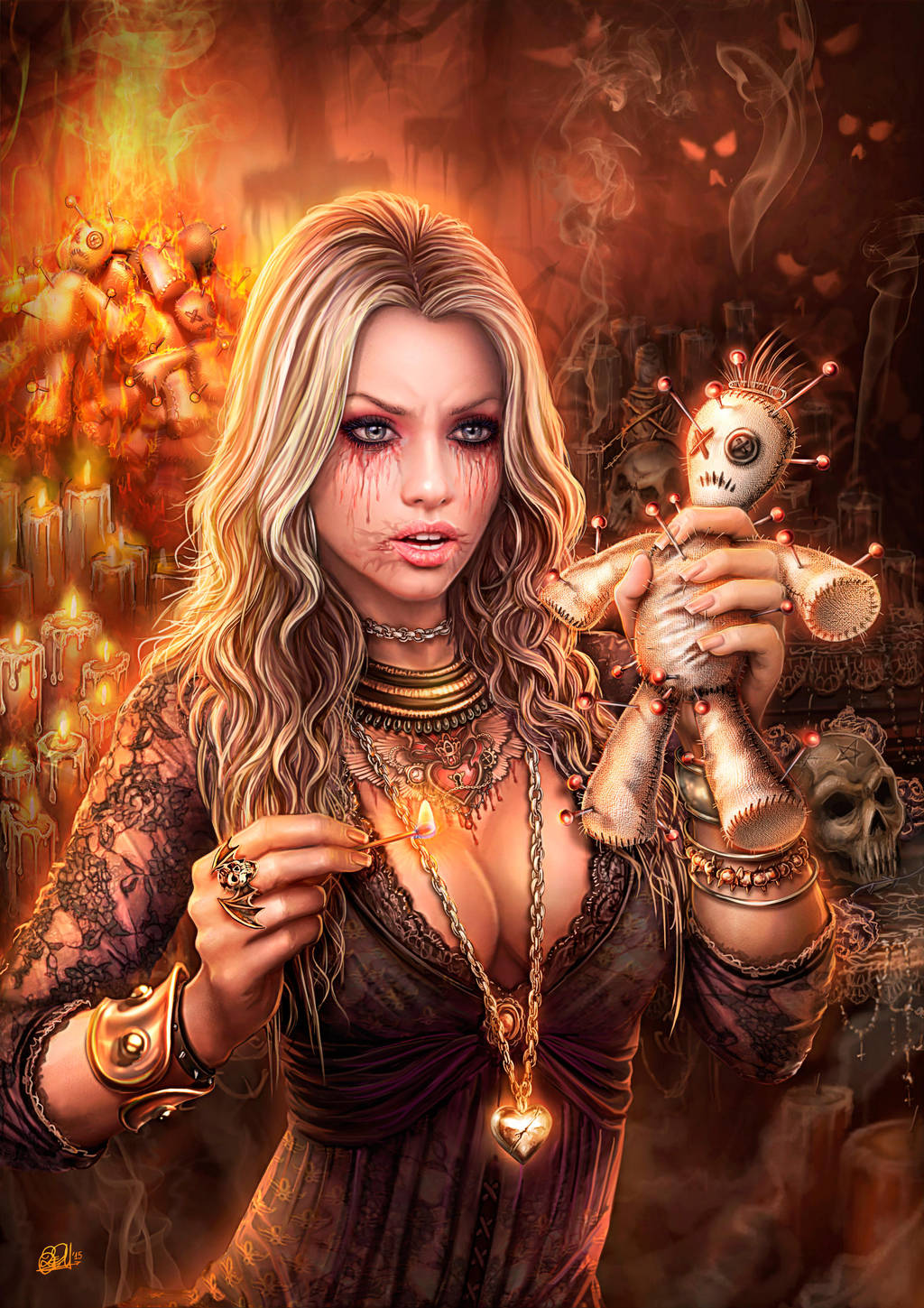 It's time for bad girls!! Let's rock!! Making of video: youtu.be/rs-hs78omNE

Personal project. After painting some good and fair nymphs and goddesses, I wanted to return to the path of darkness with this voodoo rite illustration, an overemphasis of depression, anger and jealousy, when love and hate collide (as Deff Leppard would say).
Photoshop CS5 and a little bit of ZBrush for the hands and other details. Wacom Intuos 4.
Lots of hours, and when I was at the very end, my PC crashed and the file got completely corrupted, with no backup, no screenshots, nothing.. And I lost EVERYTHING but the camtasia recorded video.. So I took the best screenshots I found on the video and made a pixelated collage to repaint over again, with no separated layers. At least I didn't lose the whole thing.
Thanks Willy for the background idea.
Thanks for watching.