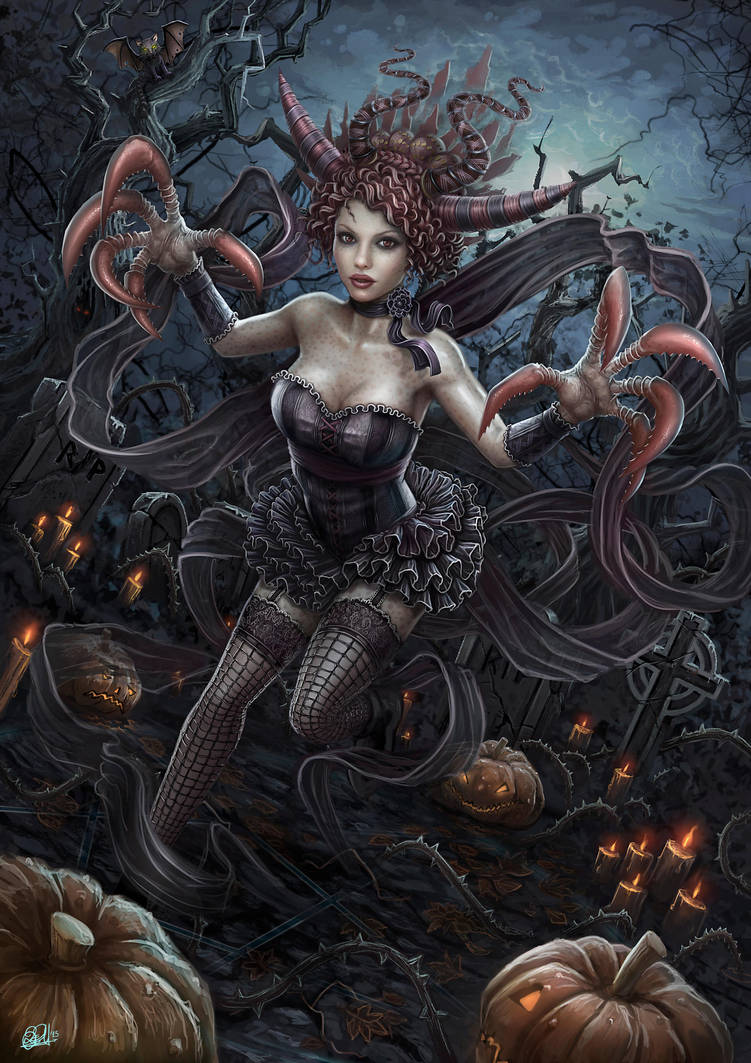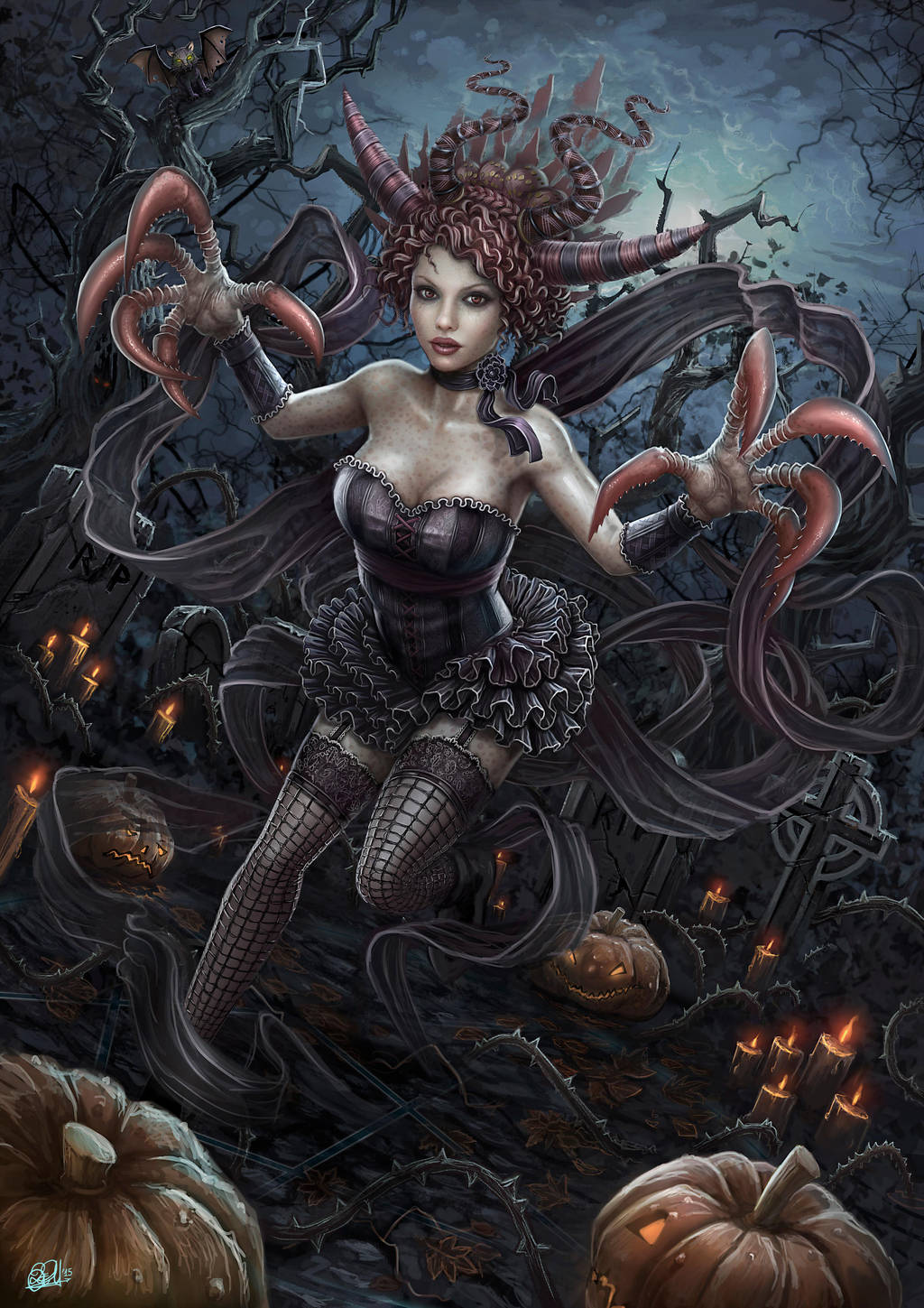 Watch
Hi! This is the Hollow Queen, my Halloween contribution.
I know I'm late, but I was not satisfied enough with some ideas, so I spent more time on it than I expected. In fact, I had not drawn a very detailed sketch at first, so most of the time I was changing my mind, redrawing and looking for other ideas.
I knew I wanted a creepy pin up, some kind of sexy undead female in a graveyard, maybe with a creature feeling, surrounded by a circle of deadly pumpkins, but it was not clear which pose or hairstyle would fit. But ok, it's done!
Photoshop CS6, ZBrush for sketching some ideas, hair, poses, etc, Wacom Intuos 4, around 50 hours and 150 layers (lol).
Thanks for watching! And take a look to the making of video at my youtube channel! youtu.be/Q2h3h5GlKnE