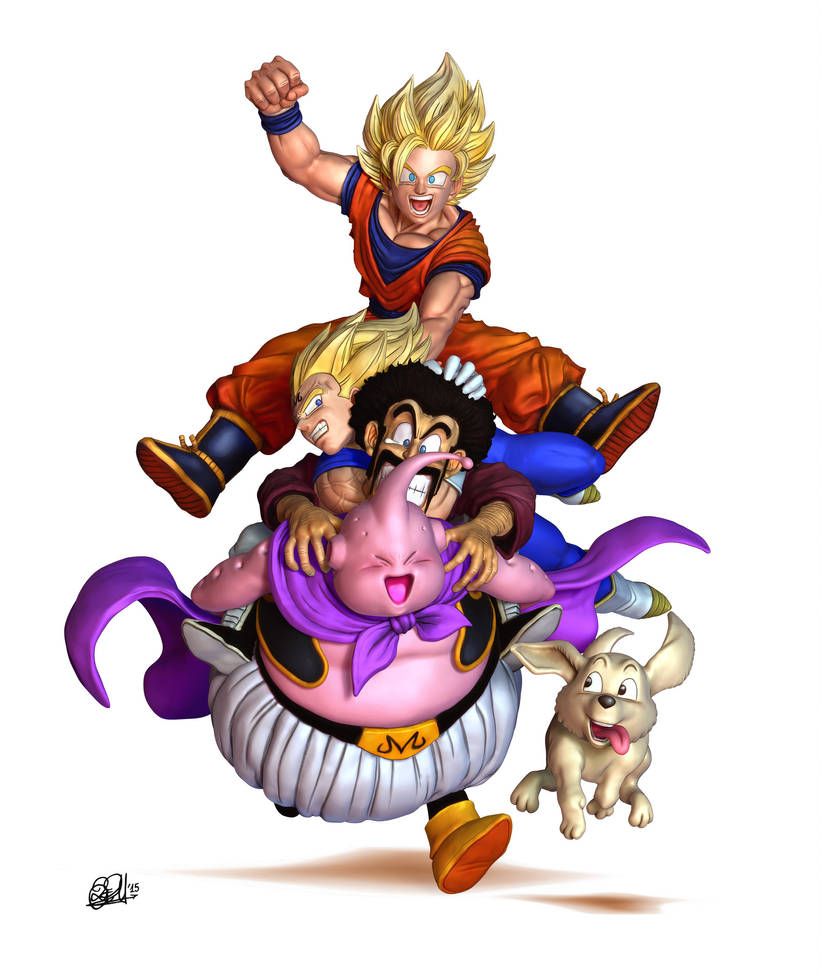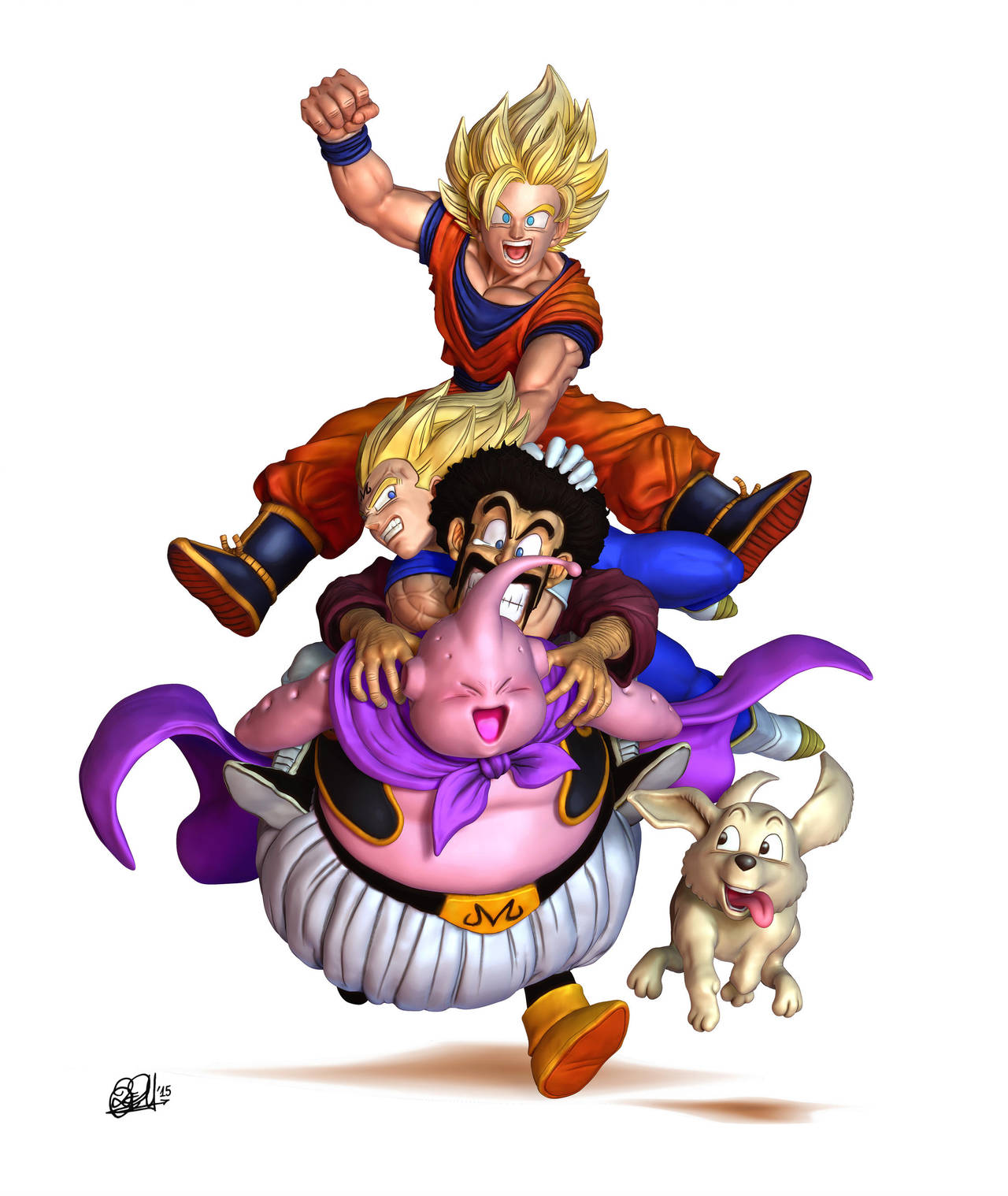 Yeah!!! I have been featured by CGSociety!!!! Hurraaa!!!! I feel so happy and proud as Goku jumping over everything!

Turntable and Close ups: youtu.be/p1GRuCdThfw

I have done this Dragon Ball 3D sculpture to celebrate this great privilege and pay homage to Akira Toriyama's stories and to my childhood's favourite cartoon. I grew up drawing Dragon Ball characters, collecting comics, all kind of merchandising.. a completely fan of Goku's adventures. This was the main cause that boosted my imagination and my wishes to draw, improve and evolve. I remember drawing gokus and vegetas since I was 7, everywhere, everytime.
I have based this 3D work on an original drawing by Akira Toriyama, trying to match the original looking as much as possible. I think this was the latest drawing I copied from him, before searching another styles and challenges, and it was the first idea that crossed my mind when I read the notice of being featured. I wanted to close the circle and redraw again this great artwork, this time in 3D.
So this is a complete ZBrush 3D sculpture/render, starting from simple 3D spheres and dynamesh, done in 60 hours. I have tried to achieve a 3D/2D/cartoon feeling, with a little bit of posterization in one of material channels, but keeping the 3D volumes and lightning.
This is dedicated to my family and all my school friends with whom I grew up and shared my passions. Thanks for everything!

Check out my youtube channel for the turntable and Making of this sculpture, thanks for watching!