Hey everyone. First off, if you don't do well with the holidays or you're depressed yourself, please skip this post. It's a sad one.
That being said, these past few weeks haven't been easy. My little buddy here unfortunately was getting worse and on Wednesday we had to say goodbye to her. Shadow was very much an important member of our family and was almost 17 years old. Many nights when I'd been working away on drawings, she would be right here with me in the office. I'm devastated and need some time to recollect myself.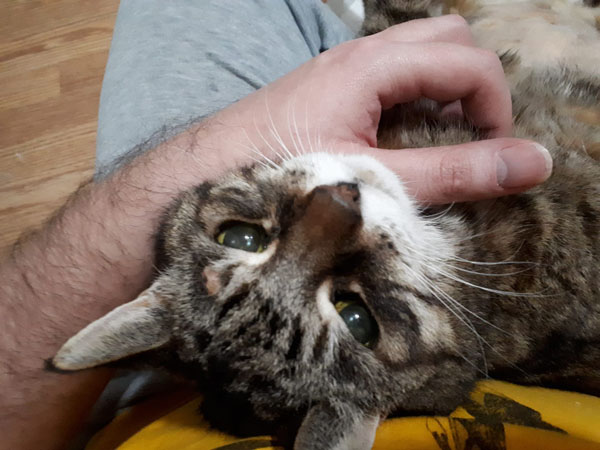 I do plan to be back in December still, maybe even sooner than later. After all, some distraction and work may be good for me. Either way I wanted to let you all know what has been up. She meant so much to me, and I'll certainly always remember her.
Please be patient with me.
I know it's been a long five years, but I do feel that things are finally all coming together. As we near the end of the decade I'm seeing a lot more of my artwork finally coming together. I believe strongly that 2019 is going to be a big year for my creations. FantaSize 2 is still in production. Progress has been slow but I'm finally making leaps and bounds on that. Plus of course there will be more artwork here and I'll certainly return to my outstanding commissions soon.
Thank you all for your understanding over all these years. Staying with me for a bit would have been understandable, but many of you have stuck with me throughout all this. It's been rough. What means the most to me is that all of you believe in me. You've seen me deliver before and you know I don't make empty promises. We've made a lot of cool stuff together since FantaSize 2 was announced. It's still on the way and the time it's taken hasn't been a waste at all.
Again, I won't be long, but thanks for giving me the time to heal.
I wish all of you well this holiday season, and if you're hurting I certainly hope you find peace in happy memories. Even if they still hurt now, time will make them better and eventually they'll be the times you cherish remembering most. All the best.