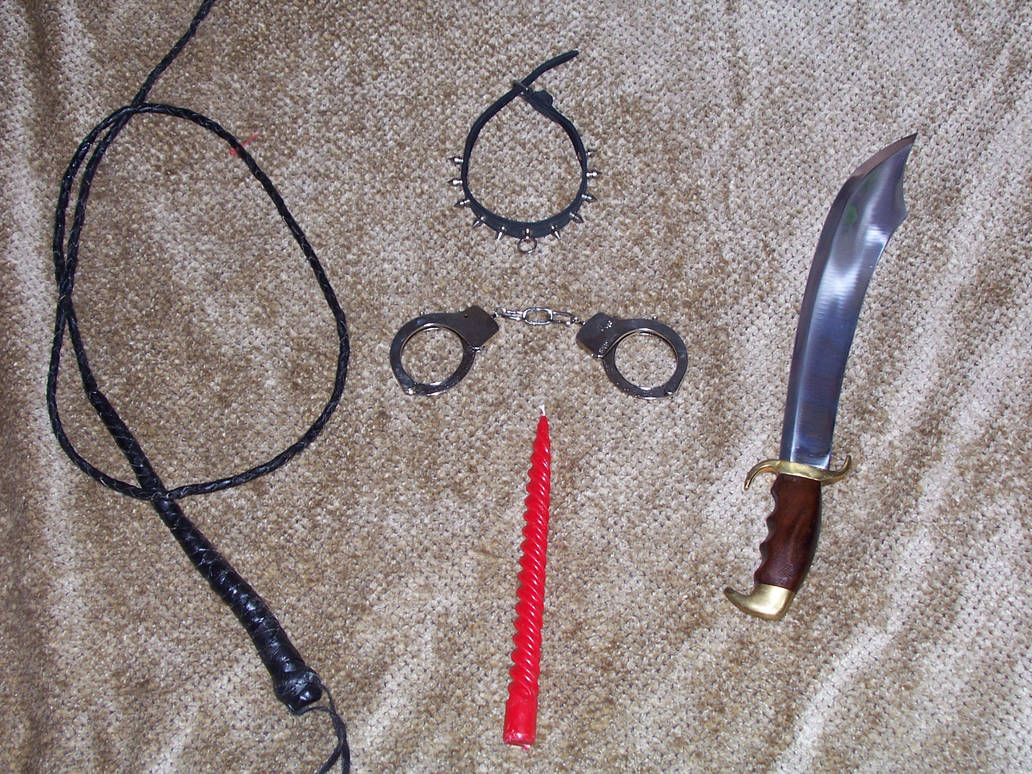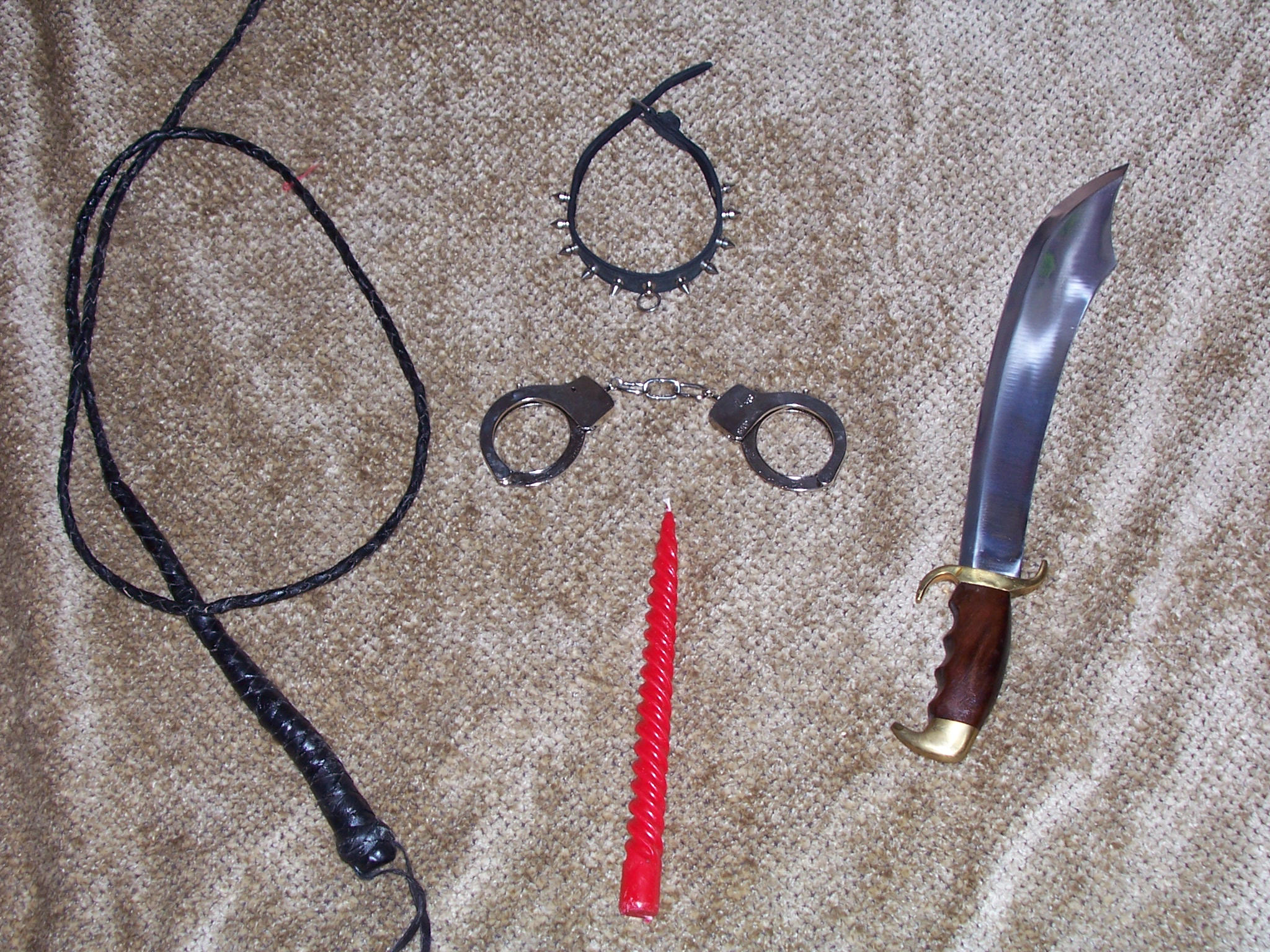 Watch
One of my favourite books is Still Life With a Woodpecker...I hope I made Tom Robbins proud...haha.

well, well, my dear goddess.
I love the collar, really ! simple but efficient for smaller dogs

the cuffs are ok.
the whip seems to be quite appropriate for a little sunday afternoon playing

but surprisingly I like the candle too, I love multiple usage ...

Reply

Self-flagellation?

Reply

Errrrr... Nice set of toys.
Reply

Reply