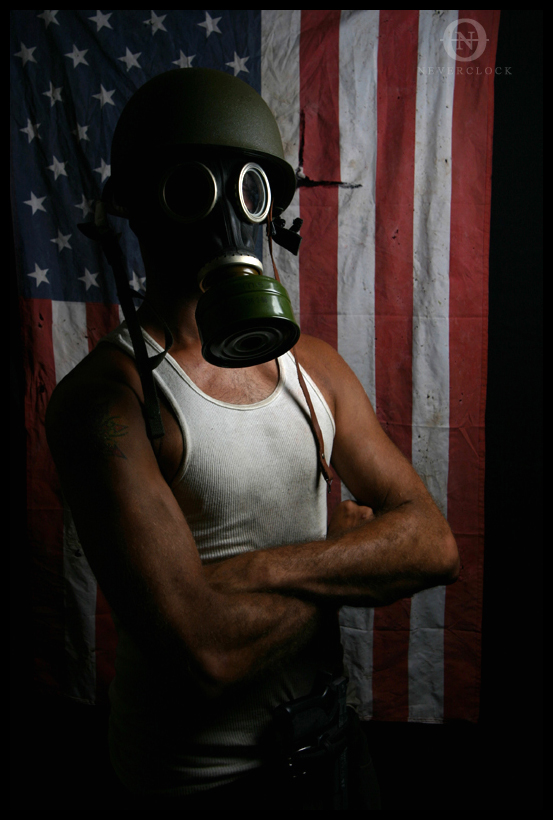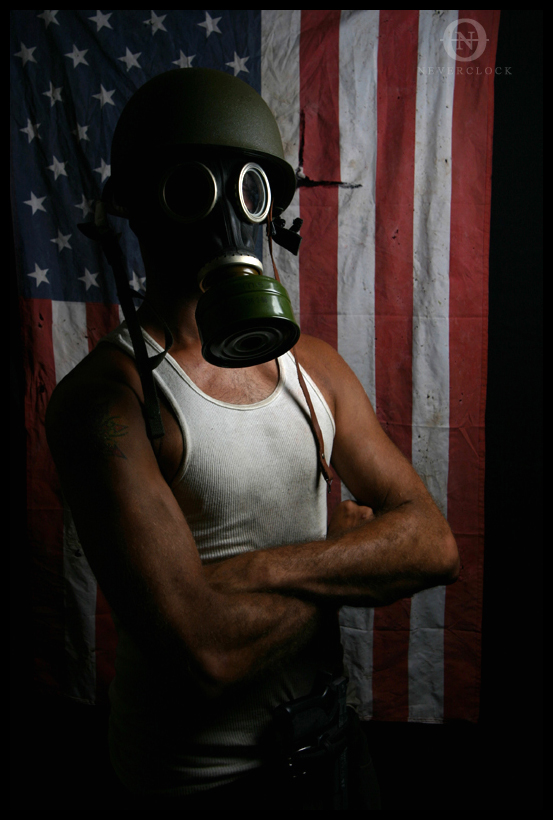 Watch
Model: Markus

First of 3 for my first post-apoc set. Some may remember when I had a stock account, I filled my self into the image of Richard Randel. Basicly the quick and ugly is that Randel was the lead character in a small set of short stories I never compleated in an after the bomb America. Randel had the fortune of surviving the blast and the plauge to follow. Finding a 1940's bomb shelter in the Nevada desert, Randel's life became all about survival and the mistrust of others in his mission to still be standing when the world sorted out its mess. To do this, he truly believed that he could let no living person into the shelter on risk of sickness or god forbid the plauge... or a shank to the gut in the night. The desperation of the human nature in others as well as himself was a frightening thing. The three stories that I may still one day write chronical an attack on the shelter by plauged mauraders, Randel finally breaking down and letting someone inside... and finally a journey outside the shelter for supplies.

The world doesn't put itself back together in his lifetime.

Very proud of this one guys, hope your into it! I'm sure you'll admit that Mark is by far a better and more convincing Randel then this skinny photographer.