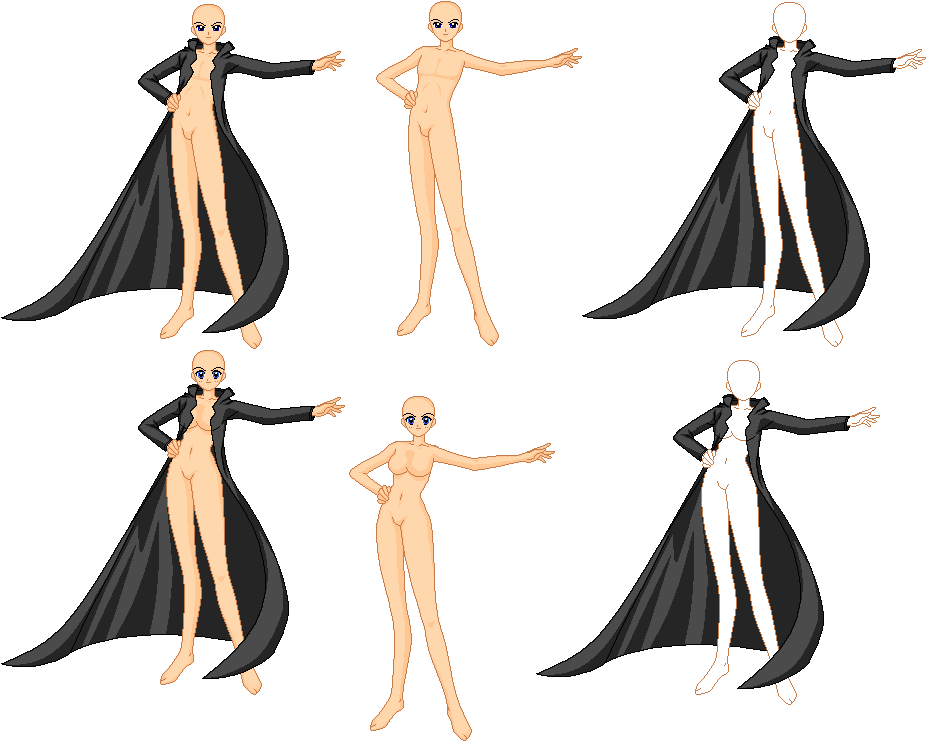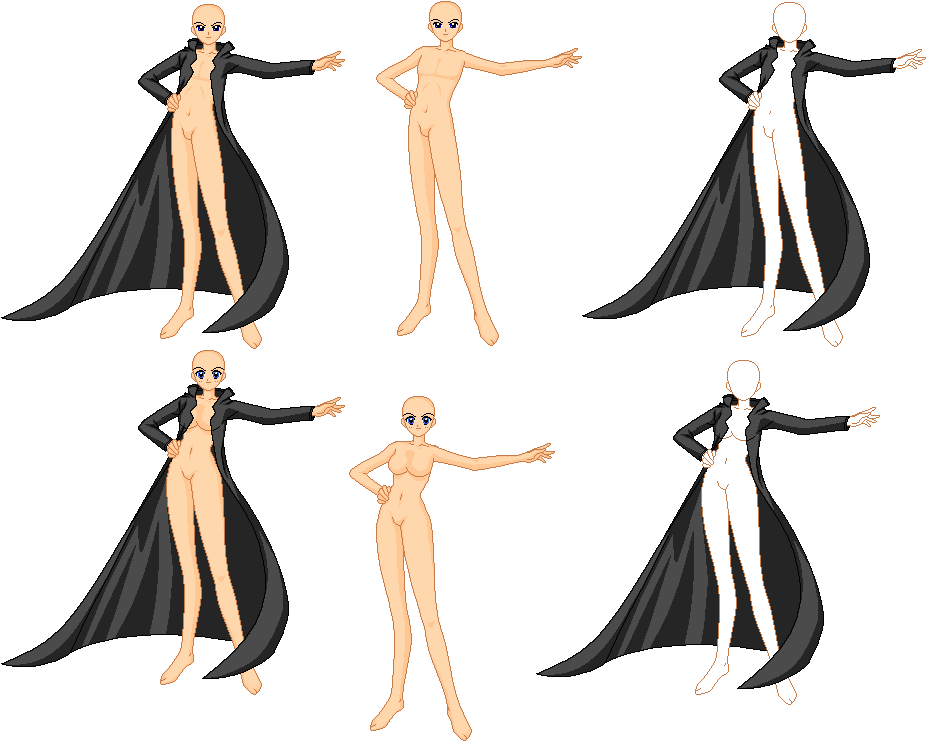 For those of you that follow

will recognize her work. After seeing
verdy-k.deviantart.com/art/Ryu…
that she posted, I asked, hoping she would say yes, if I could get the jacket from this doll. Unfortunately, she said she didn't have it anymore, but I would be allowed to make it into a template. You can see the original in the above link. This is slightly different. First, I adjusted the upraised sleeve slightly to go along with the base. Both bases are on

page, just look for the male sword base, and base group 4. To make it this way, I had to do a bit of cropping, but that is why I left the two bases on here, as well as the jacket in case you wish to layer it somehow.
Programs used: only MSPaint windows 10 version.
Original made by:

Edits by myself. I only claim the work of cropping it, not the editing. Any other people that worked on it, please look to the original work for that credit. As I said, only credit I claim is what I did to it. I only do editing like this for fun, I don't do commissions. If you would like something edited, please tell me. Also, I only save things first in 24 bmp, converted to png. I refuse to use JPEG.