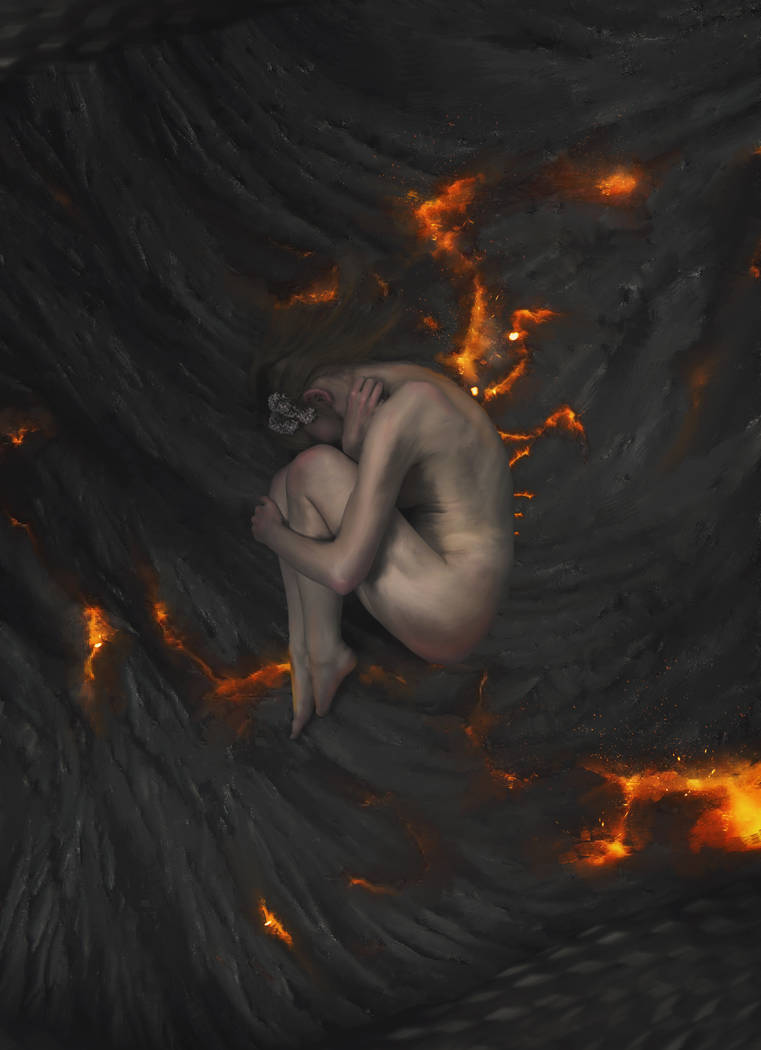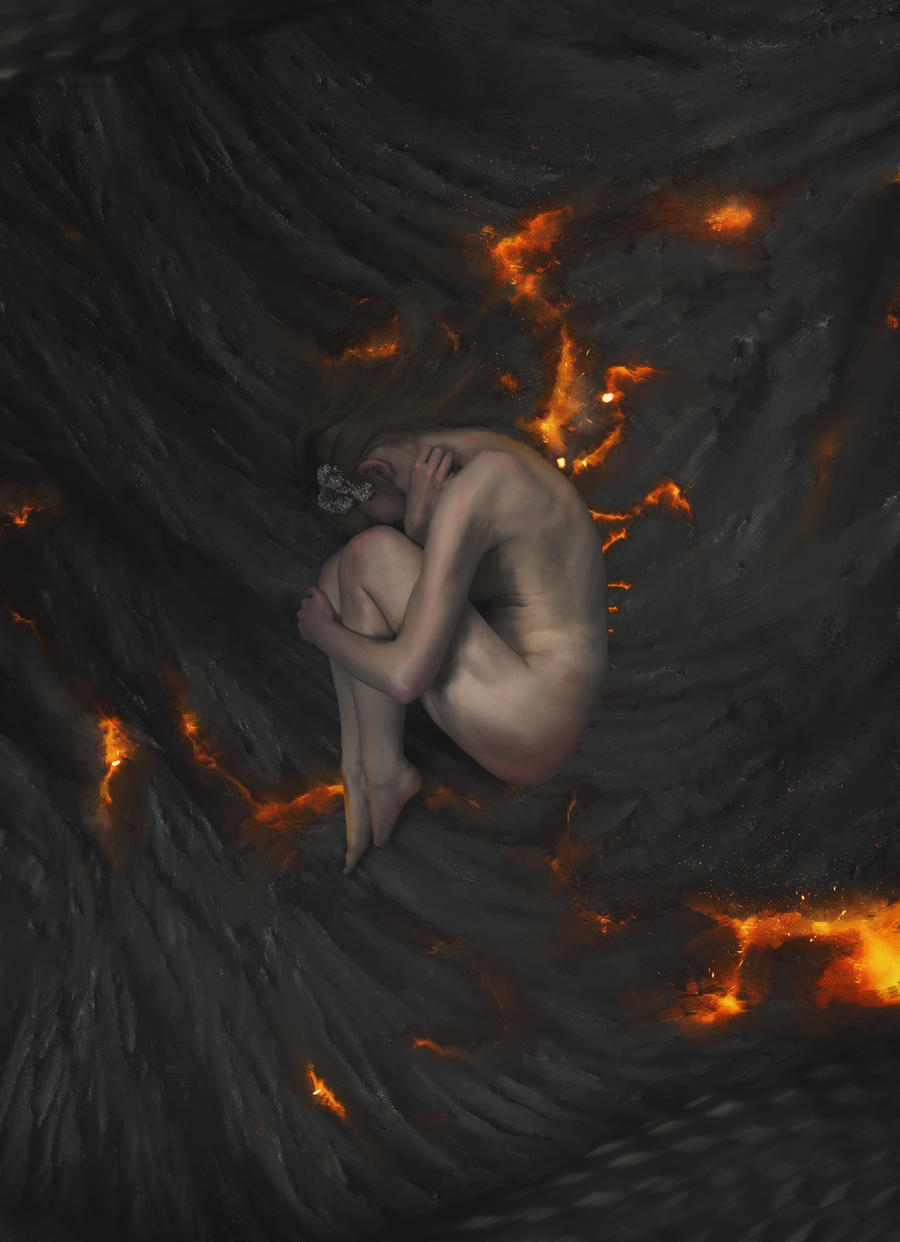 Watch
Flickr...
Facebook...
Instagram...
Redbubble...
Stock

Model
almudena-stock.deviantart.com/…

Floor
Lava Texture 5
Lava texture


Rest is mine and painted by me...

Note for commisions...

Wow, this is quite the striking image! You can see that she must be indestructible or very special in some way to be in the midst of partially cooled lava like that. The lava looks really realistic, and you can see soot on her. The glowing streams of lava that haven't cooled down yet really add to the environment. You did a good job making the woman appear to be part of the environment. Her hair even appears to be smoldering at the ends! The only thing that I can criticism about her is that there is an area near her head that should be adding some hot color to her hair from where the lava is glowing and hot. Other than that, you did a phenomenal job there.
In a way, this kind of makes me think of rebirth. She is like a seed of hope and promise of resurrection in an otherwise desolate and uninhabitable land. Whatever used to live there has surely either died or moved on. She is still there and virtually untouched thus suggesting that life endures and will return. It is a very powerful theme indeed! The creature that appears to be circling her is an interesting addition. It seems like ti is either a sort of guardian or perhaps a personification of destruction passing her by. Either way, it seems likely she will live on. I do kind of want to see more of the creature though. Perhaps a talon, or tail or tongue would help give the audience clues about it if you want it to remain mostly out of the frame. If it is a personification of the aspect of destruction, perhaps some shadows or fiery halos would be appropriate. Regardless, I can see that there is a creature around her because the texture is different, but the colors are similar so it doesn't distract from the main focal point.
All in all, really great work. Keep it up!
The Artist thought this was FAIR
14 out of 16 deviants thought this was fair.