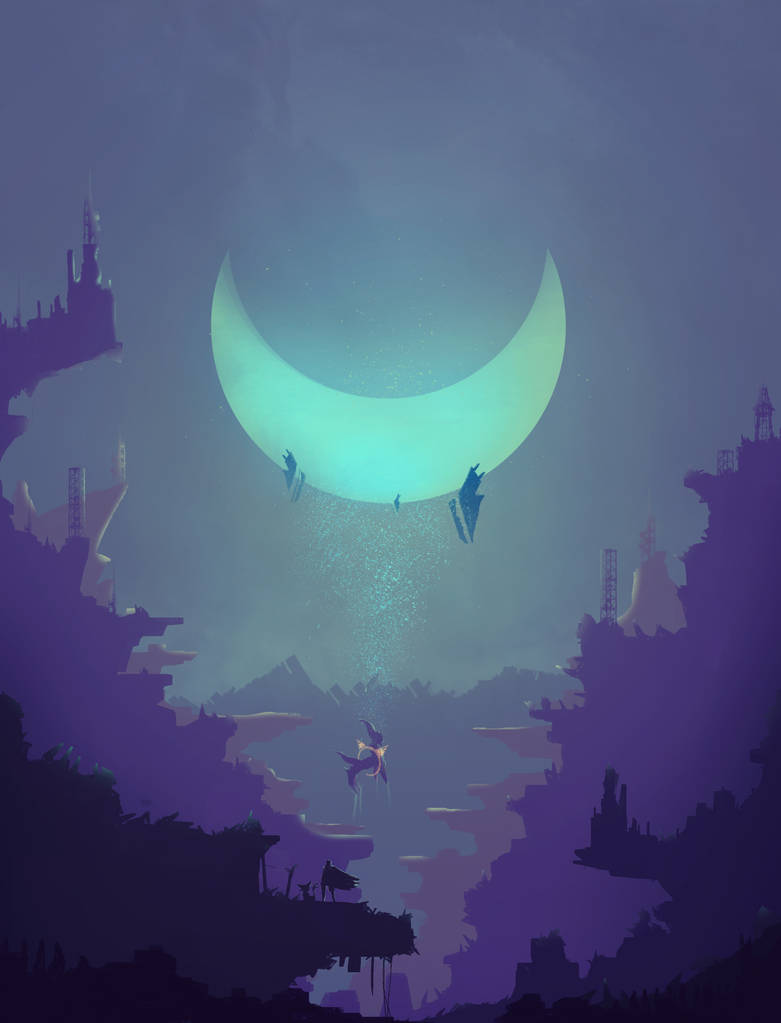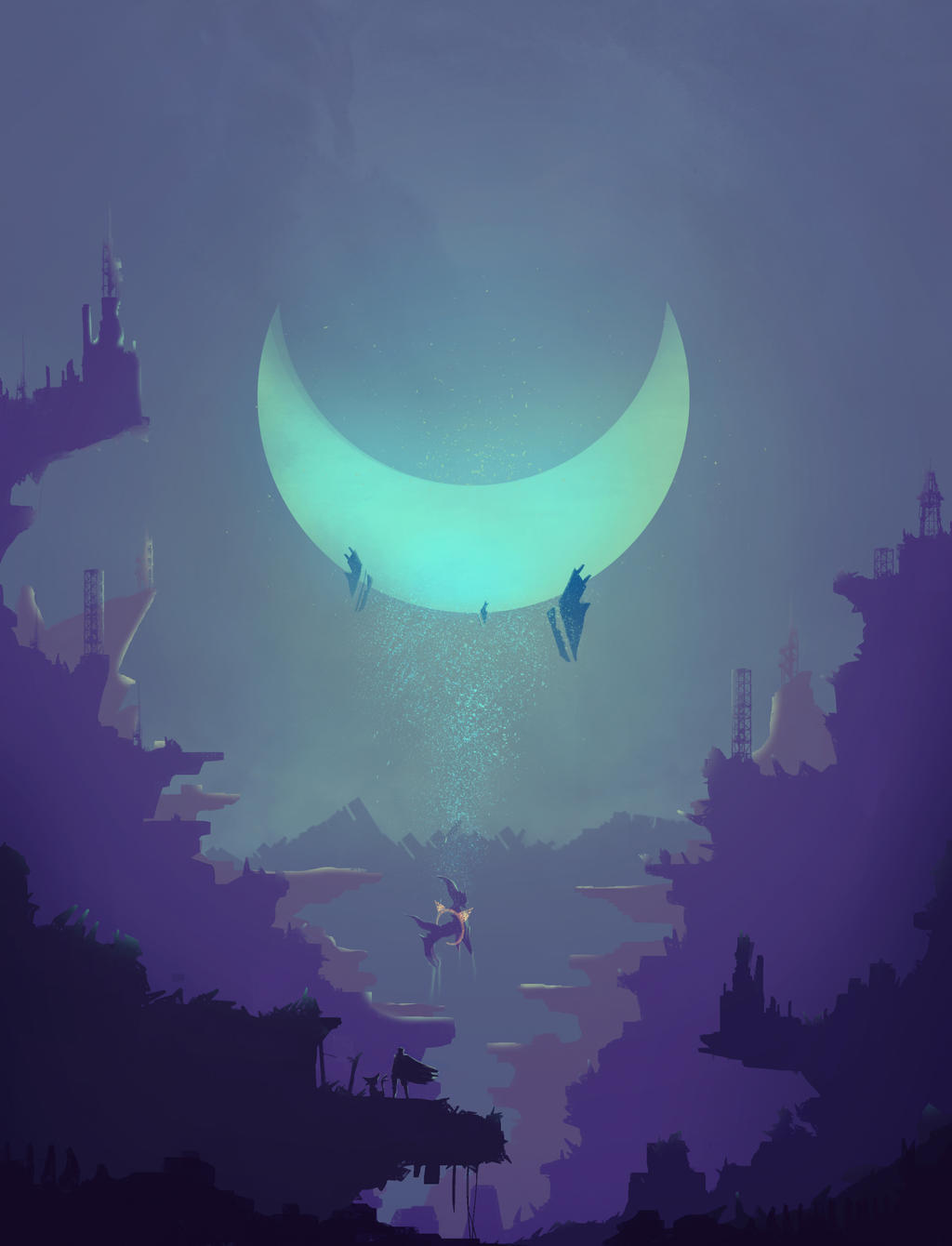 Watch
Very captivating scenery. I love these kinds of works; mysterious magical backgrounds, surreal views, gentle colors and this untouchable, hidden presence of something within, as if there was a peaceful ghost watching over the entire scene, full of tranquility and caution. It's just so wonderful.

I don't really know the background for this picture so I can't really tell how original your concept is. Perhaps it's something you have already seen in a game, or perhaps it's something completely original. Yet, this factor does not play a major role in interpreting a great painting like this one. The composition is pretty uncanny and whether or not it's been used before, its impact on the overall is outstanding.

The whole artwork is done with an efficient drawing style. It reminds me a lot of those modern platform games, or online games made in flash; and my memories with them are blissful. Everything is kept simple, yet with a lot of impact.

There isn't really much else to say about this great picture; it's done with a lot of merit and outstanding skill, leaving pretty much nothing to complain about. Good work!
The Artist thought this was FAIR
20 out of 23 deviants thought this was fair.
The pallet is soothing.

The role of the moon as a central point of examination seems to give the technology a more innocent intention. The aesthetic of the buildings evokes real buildings that are for the most part functional. With natural phenomena as the center piece the purpose might be more of a gentle scientific examination. Another appealing trait perhaps to attribute to the lowest point of interest the lone figure next to a cat is it?

These endeavors should be the work of princes and kings. A shame that the passion of this individual leads him into rags. But what do we know? Is that any concern to the genius that would harness creativity in its most complex forms to manipulate gravity with such precision?

This is poetry. Very much worth expanding upon.
The Artist thought this was FAIR
4 out of 4 deviants thought this was fair.