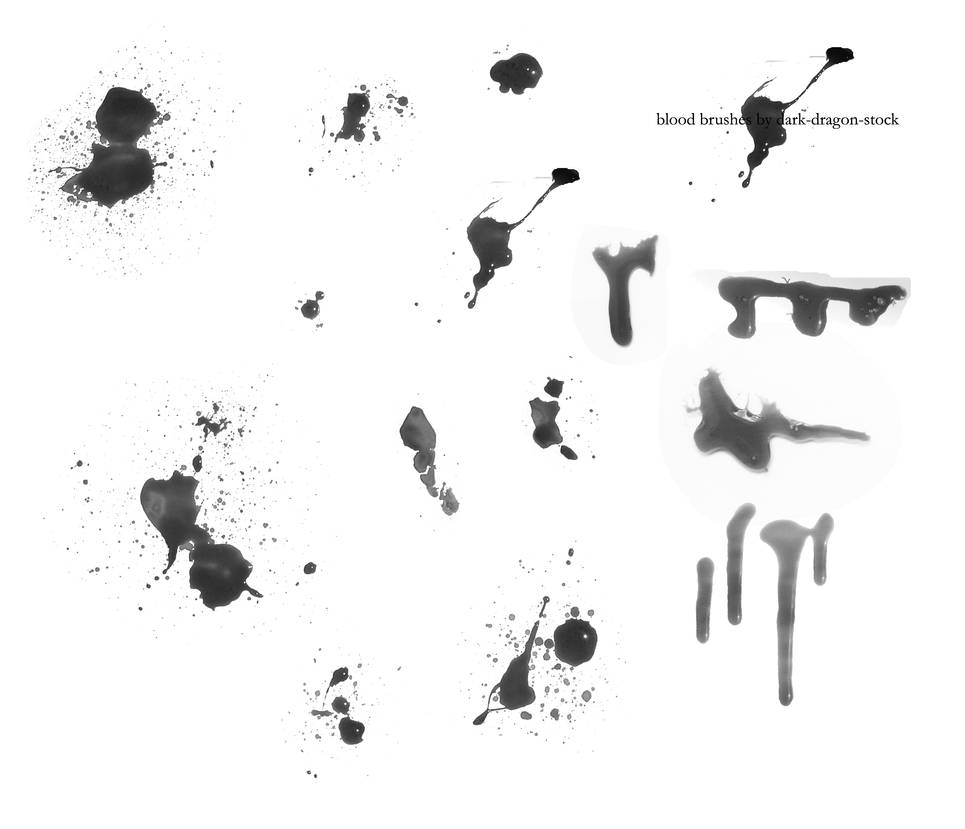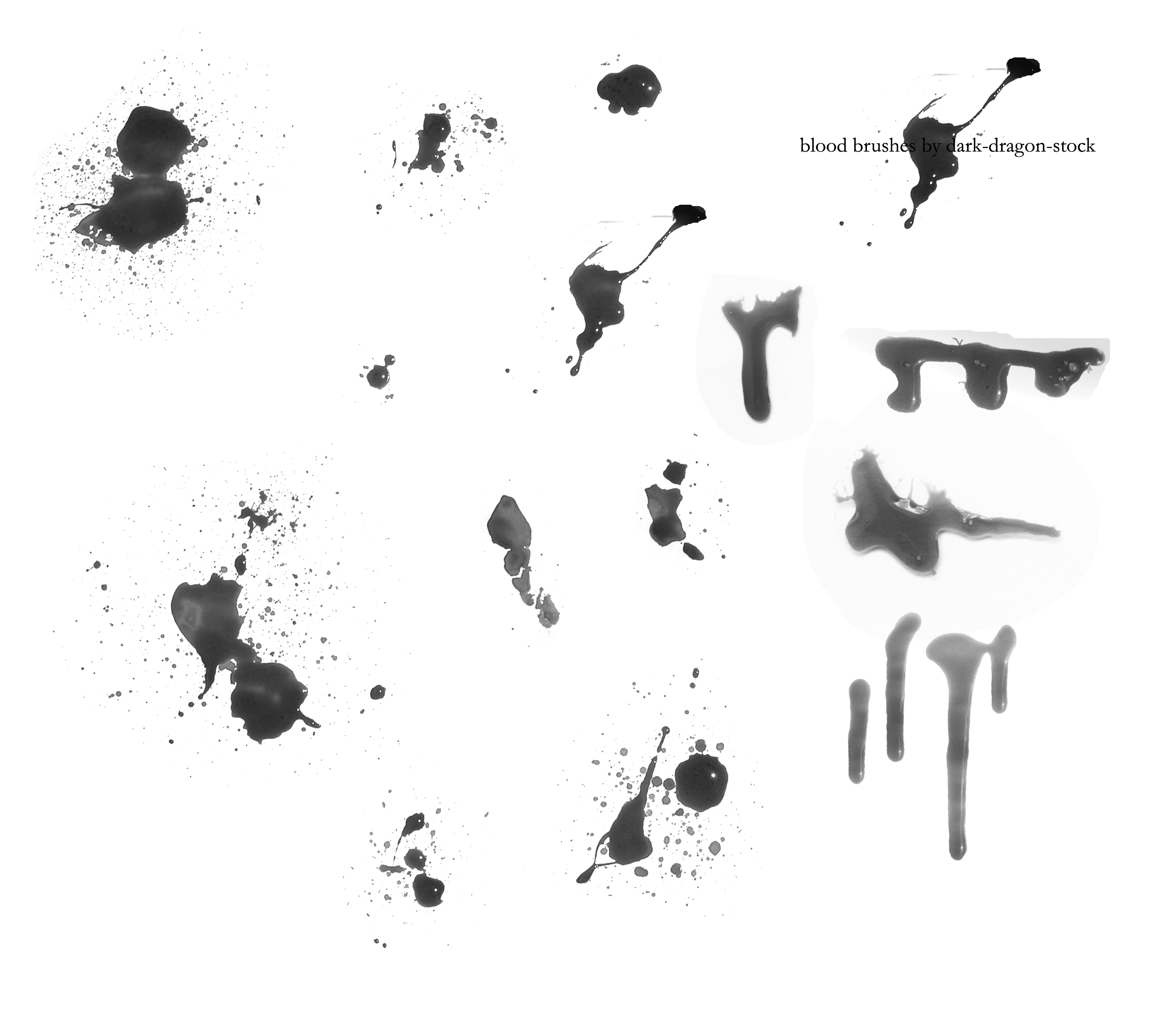 Watch
here ive got my set of blood brushes for you to make yourself; i know that a lot of versions of photoshop dont seem to be compatable with them acctual brushes, so ive improvised. i only know how to do them with photoshop, soi sorry if you have a different program.
here is how to turn them into brushes:
1.save this picture at in fullview.
2.open it in photoshop.
3.use the lasso tool to select a single image. make sure you dont miss any out, and also make sure the selection is not feathered.
4. once one image is selected, go to edit->define brush preset->ok
5. do this to each seperate image.
then its done! go to your list of brushes, and they should all be there at the bottom of the list, ready to use. you might need to click twice to get a darker colour.
leave credit when used, and please send me a note, thanks!
here they are already done:
[link]

Thanks ya ♥
Aw I love it so much ~
Reply
I'm so glad you uploaded this! Most blood brushes are for only photoshop and with no image packs.

And I only use Paint Shop Pro, so that becomes a problem. Total fav.

Reply

THANK YOU THANK YOU THANK YOU!!!
Thank you for finally giving me a set of blood brushes that is easy enough for me to actually use!!! THANK YOU THANK YOU *bows down to you*

Reply