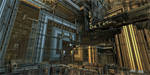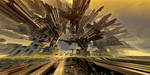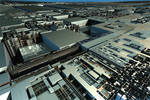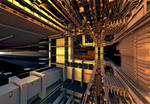 With ReciprocalX,Y,Z functions you can get very awesome variations on IFS formulas, the only problem was that the DE was a lot inaccurate! Particularly in the Navi, the fractal never showed up correctly.
More, the only rotations allowed were multiple of 90°, to keep discontinuities horizontal / vertical...

I solved this annoying problem with reciprocalX3, Y3, Z3 - three new functions! Try them and you will be very surprised.

Even rotations are possible without annoying random cut-planes!

A must try imo. Needless to say; reciprocalX3 is completely different from reciprocalX2 ... There is no way to "convert" them too bad. You must study new parameters!



Non vedo l'ora di provarle!

Grazie Luca, il mio istinto mi dice che i risultati saranno eccezionali!