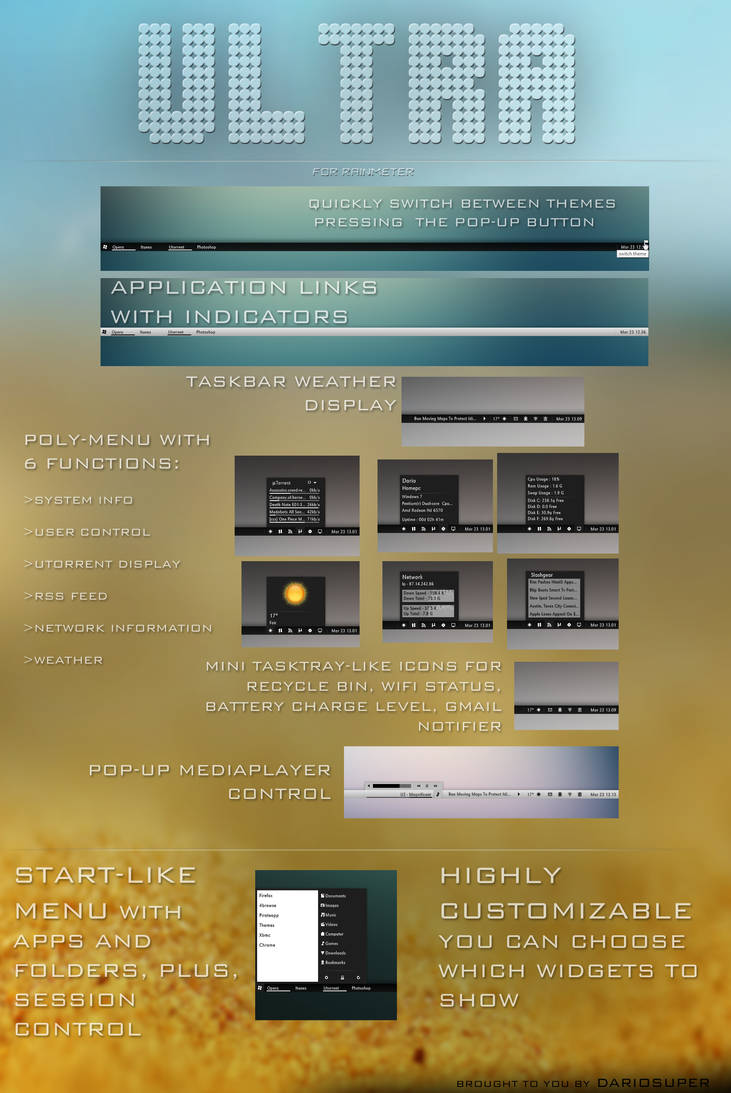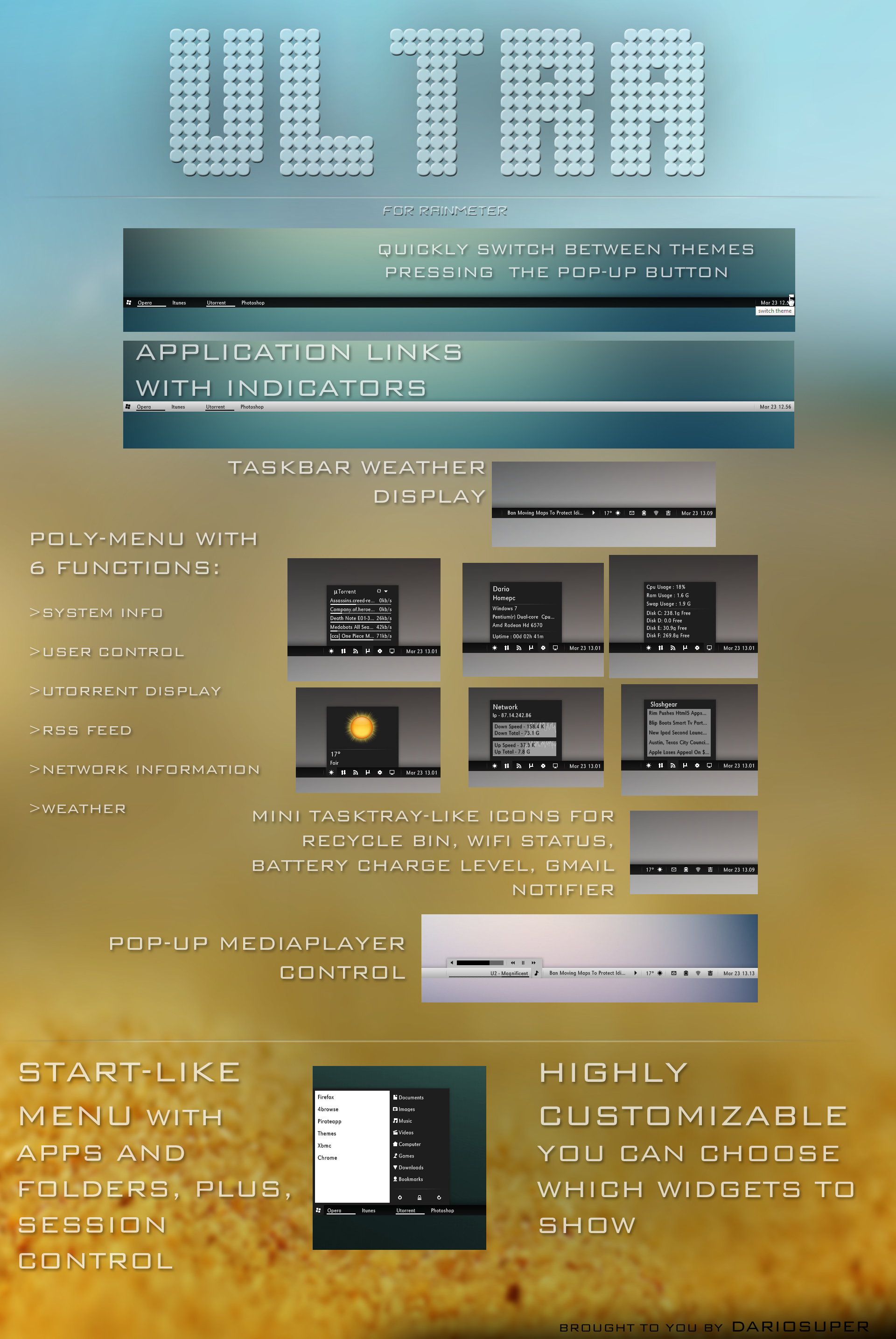 Watch
here it is, finally! the skin i worked on the pat 2 weeks is done!

actually there's still a number of things i want to tweak and add, but for now, everything that's inside the skin works properly as it should.
anyway if you should find anything wrong, bugs, errors, anything, please tell me and i'll look into it to find a solution as fast as possible.

you find a list of the main features in the pic, so here i just want to add a couple f tips to configure it to suite your needs:

>>to change applications names, links, process names, weathercode, etc. open the skin's folder, go to variables.inc, and replace thecorresponding variables to what you need.

>>to choose which widgets to show/hide:


>open the skin's ini file;

>under [variables]

>you'll find a series of lines like this:@includeblabla, etc.

>add a # to hide a certain widget, or remove it to show it
(ie. @includeweather... wil show the weather widget, #@includeweather... will hide it)

>IMPORTANT:don't add anyhing to the lines @include=styles.inc and @include2=variables.inc, or you'll mess up the skin!!!!

there you have it! if you like my work, have suggestions, problems etc. +fav and comment!!!!!



+Update+

just a small update to fix the folders links.