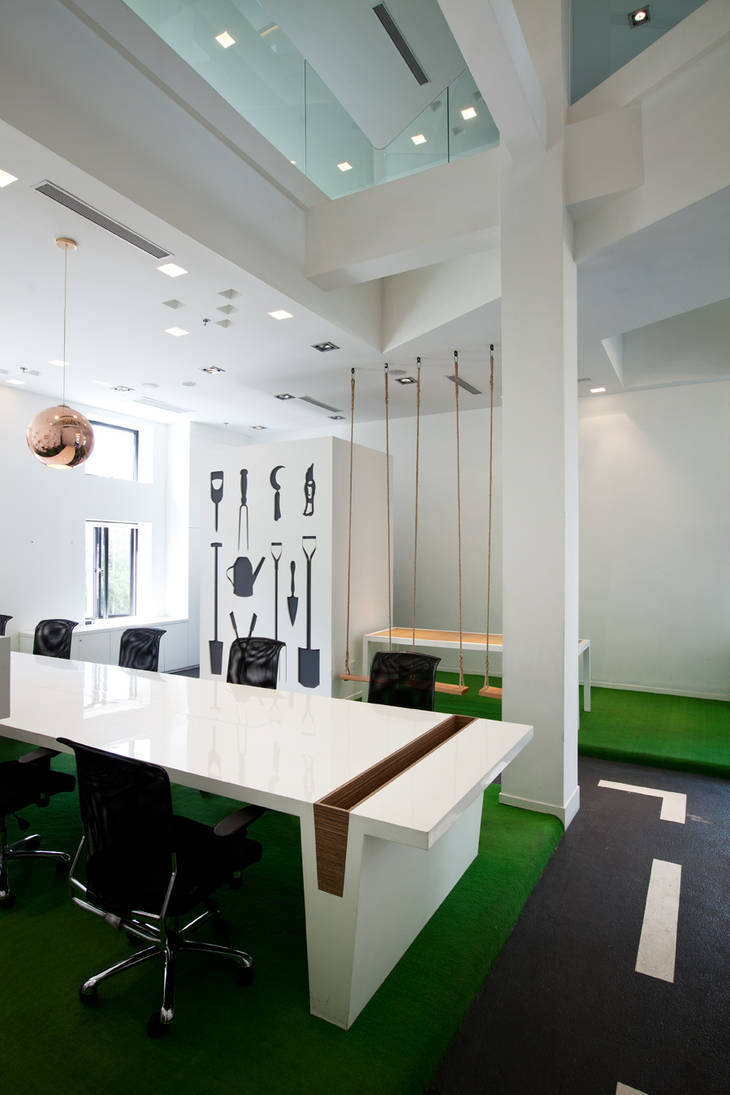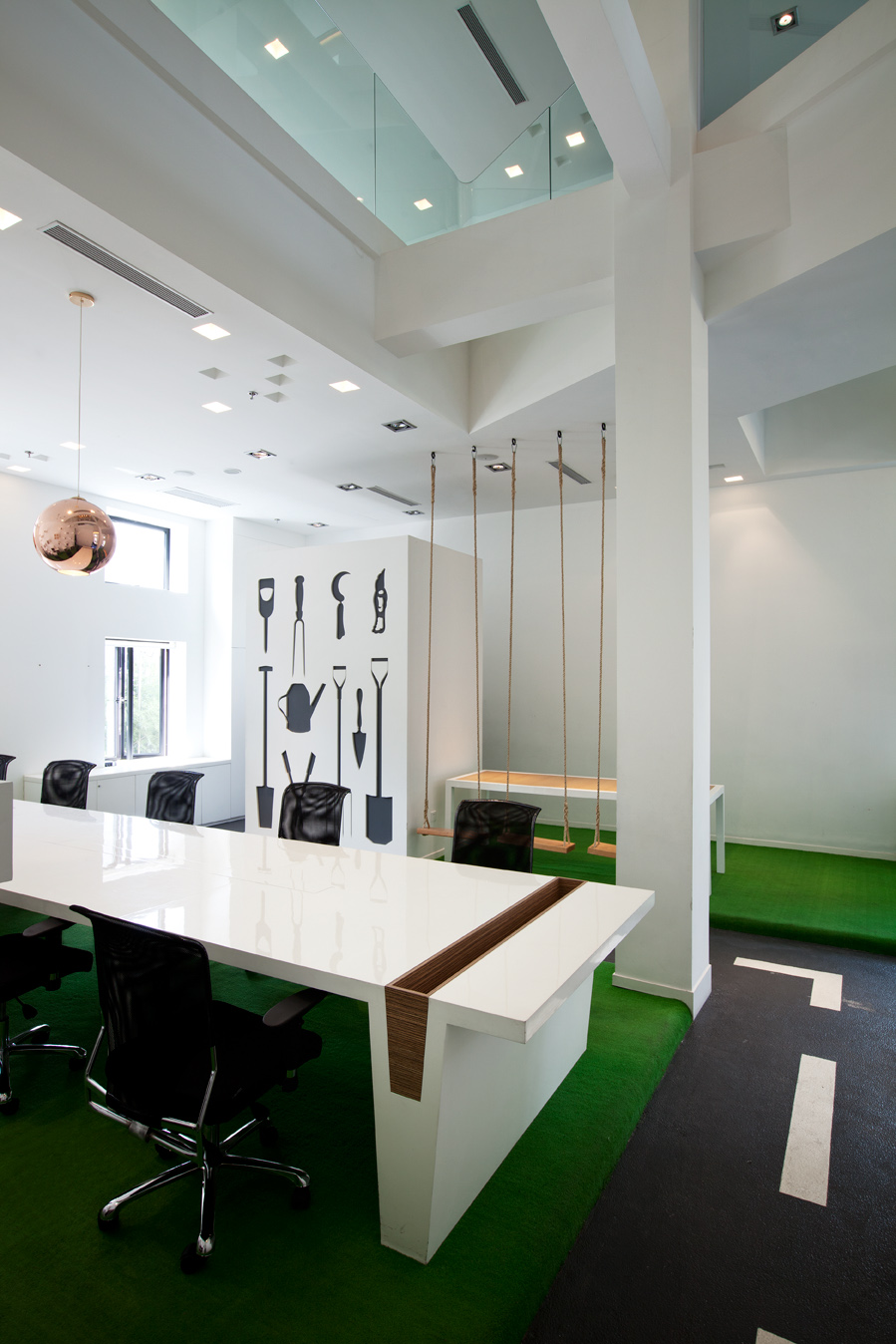 With a strong concept "Work in a Park – Play in the Office", this creative indoor arrangement makes this space a definite trendy and innovative office, and, at the same time, answers the client's identity.
The new design is also a reverence to the previous historical building Dunmai Office once was, as well as to the strong heritage of the industry's construction style.
The picture shows the meeting room, notice that you can have flowers and plants directly inside the table.
You can view all the other pictures on our website here
[link]