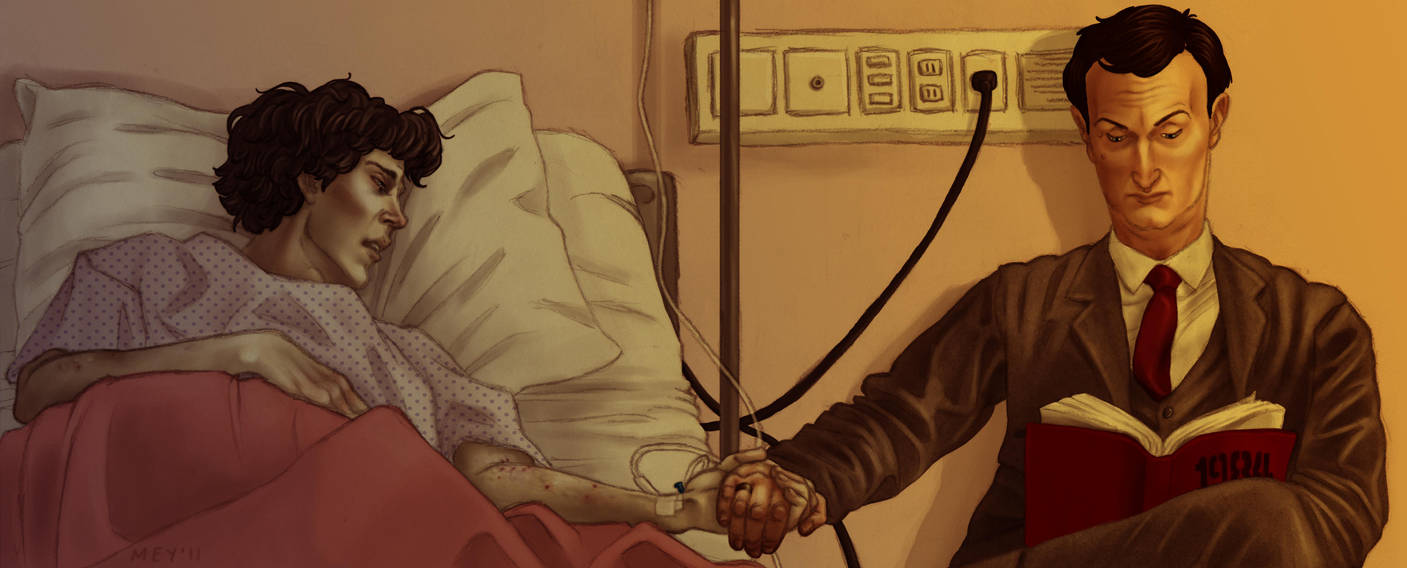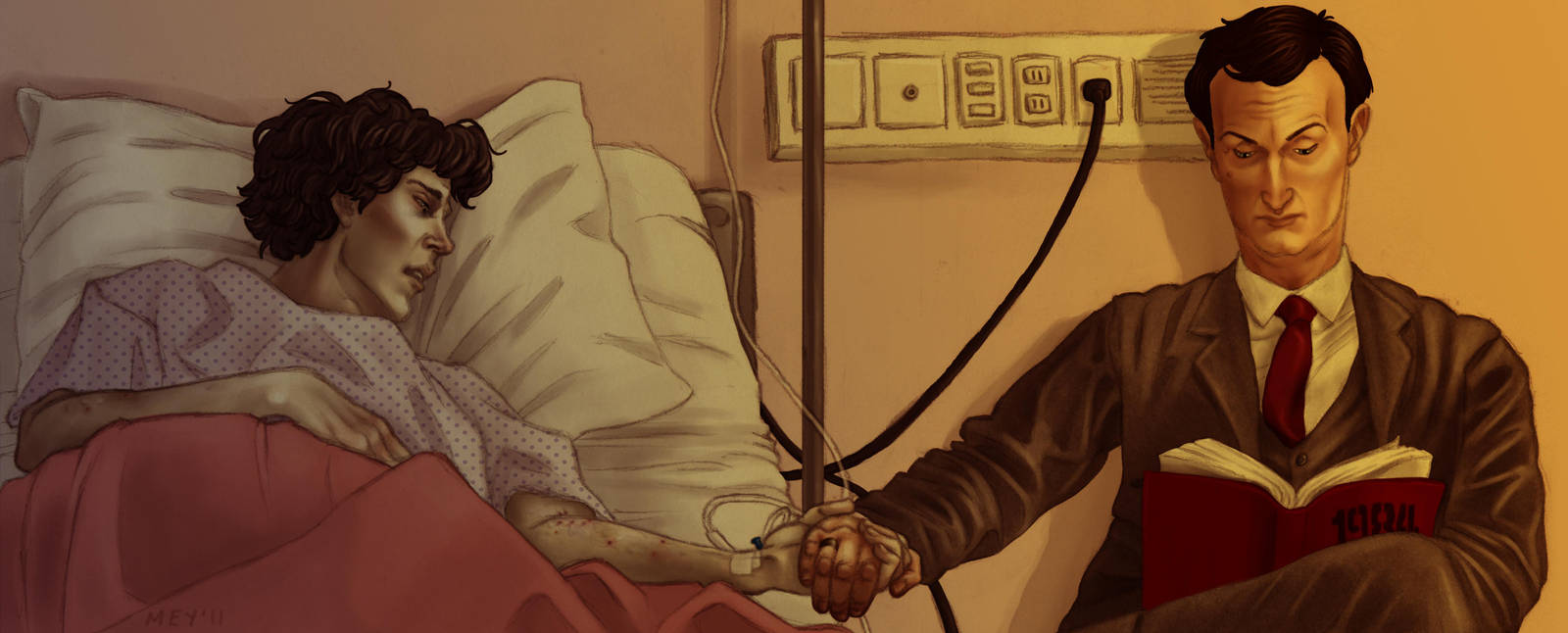 Watch
Man, I am Captain of the good ship Angst lately.

Sherlock waking up post-overdose in hospital to find Mycroft there. Because I am the biggest sucker for any sort of brotherly love between the Holmes siblings.
Mycroft and Sherlock Holmes (c) ACD, BBC
art (c) me
PLEASE DO NOT REPOST MY ART
Tumblr -
[link]
EDIT: Spam. Deviantart continues to think I am it. I'm really sorry I can't thank everyone individually, but please know I'm incredibly flattered by the love this is getting. Thanks so much, everyone!
EDIT2: Oh, oh,
oh
my lord, can I please point everyone in
this
direction?

wrote a flawless fic (in
French
no less, I don't know why this makes it better but it does) inspired by this piece and I think it's quite beautiful. All of you go read it. Go go go.