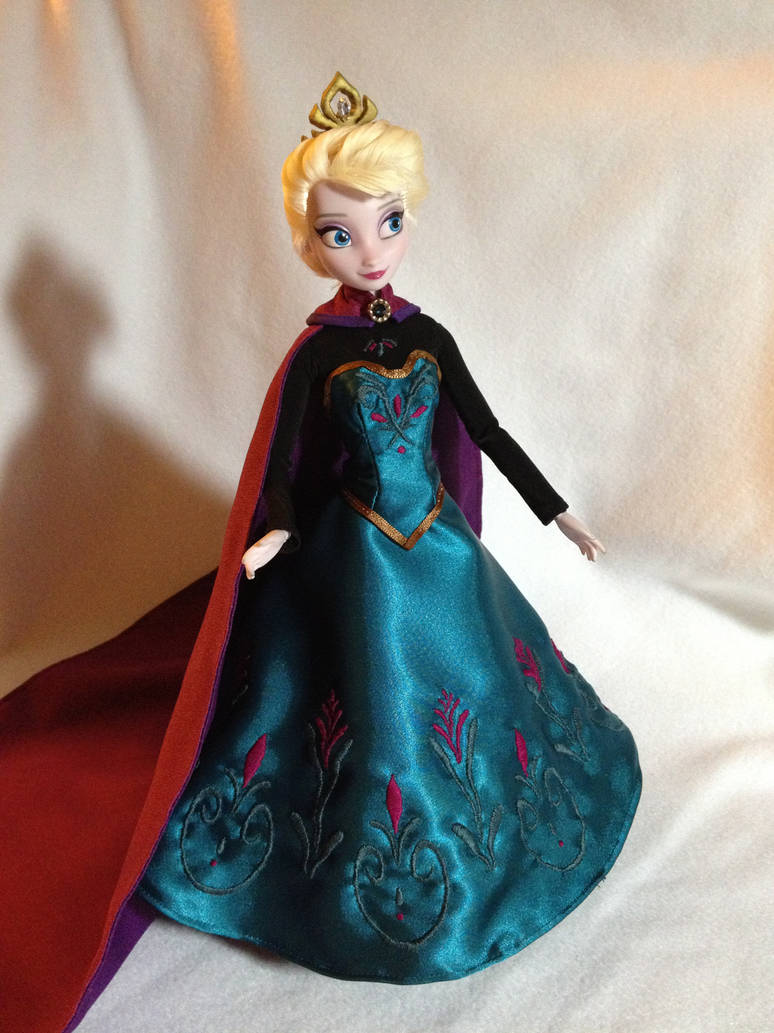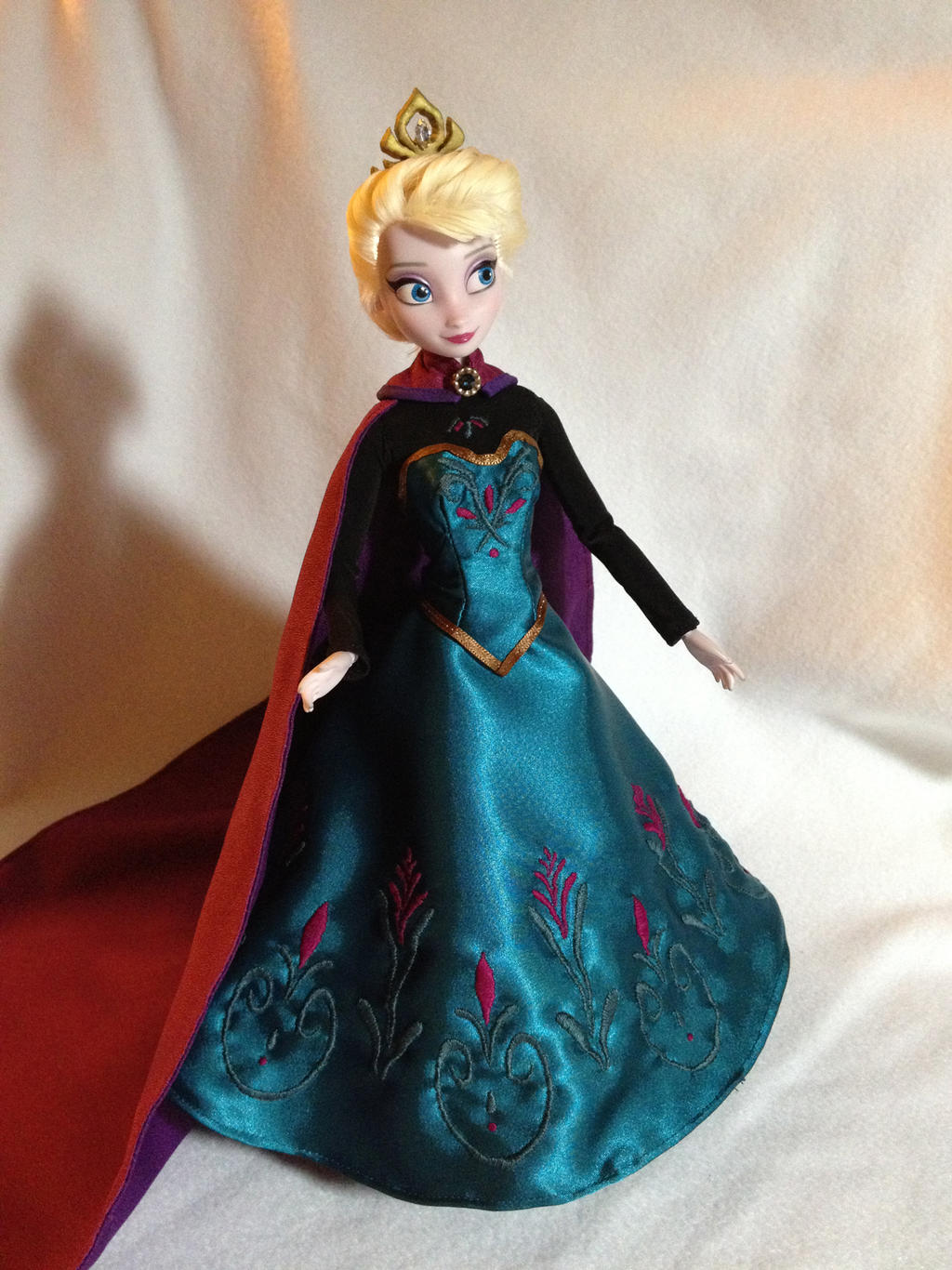 Watch
So this time around I thought I was doing a "quick and simple" project because I didn't have to reroot or repaint. I used a Disney Store Elsa doll as the base and thought she was pretty perfect so all I had to do was restyle her hair and sew up a dress, right? Right...
Everything has been hand sewn and her dress hand embroidered (we won't go into how many hours that took...).
Thanks for looking!

EDIT 2/26/14: Thank you everybody for the kind words.
***Updating with a couple of FAQ:***
Do you take commissions?
-I'm sorry, at this time I am not taking commissions. These dresses are too time consuming to repeat.
Do you have a pattern?
-No, I do not have a pattern. I cut the fabric pieces directly to the doll as I go.
******************************