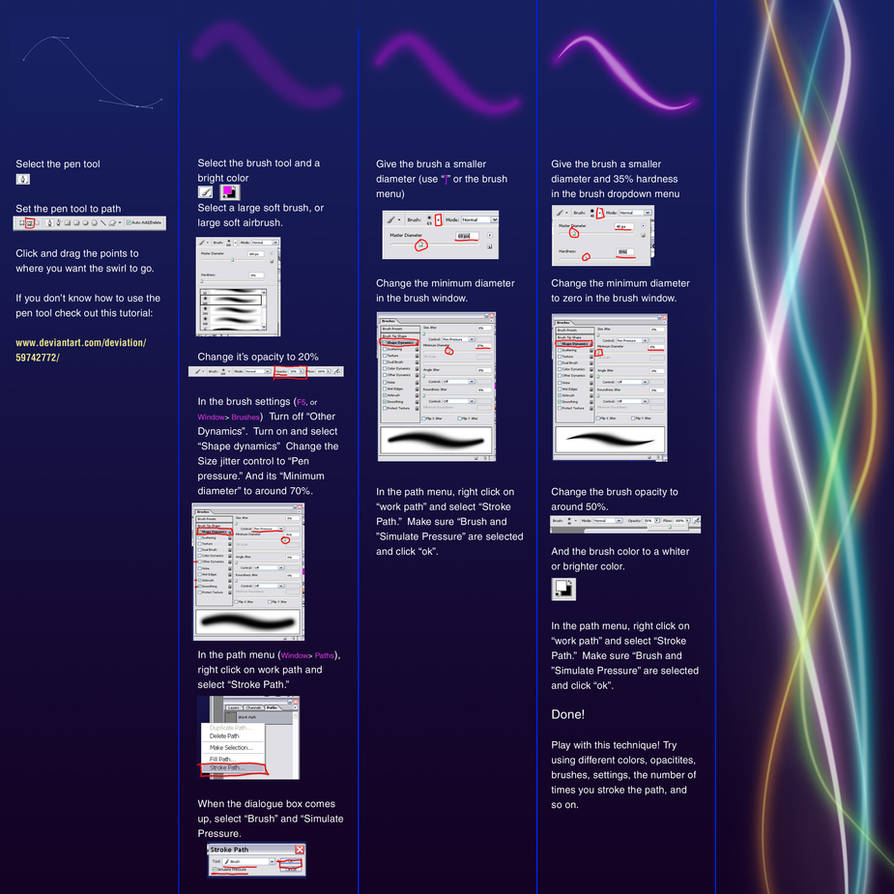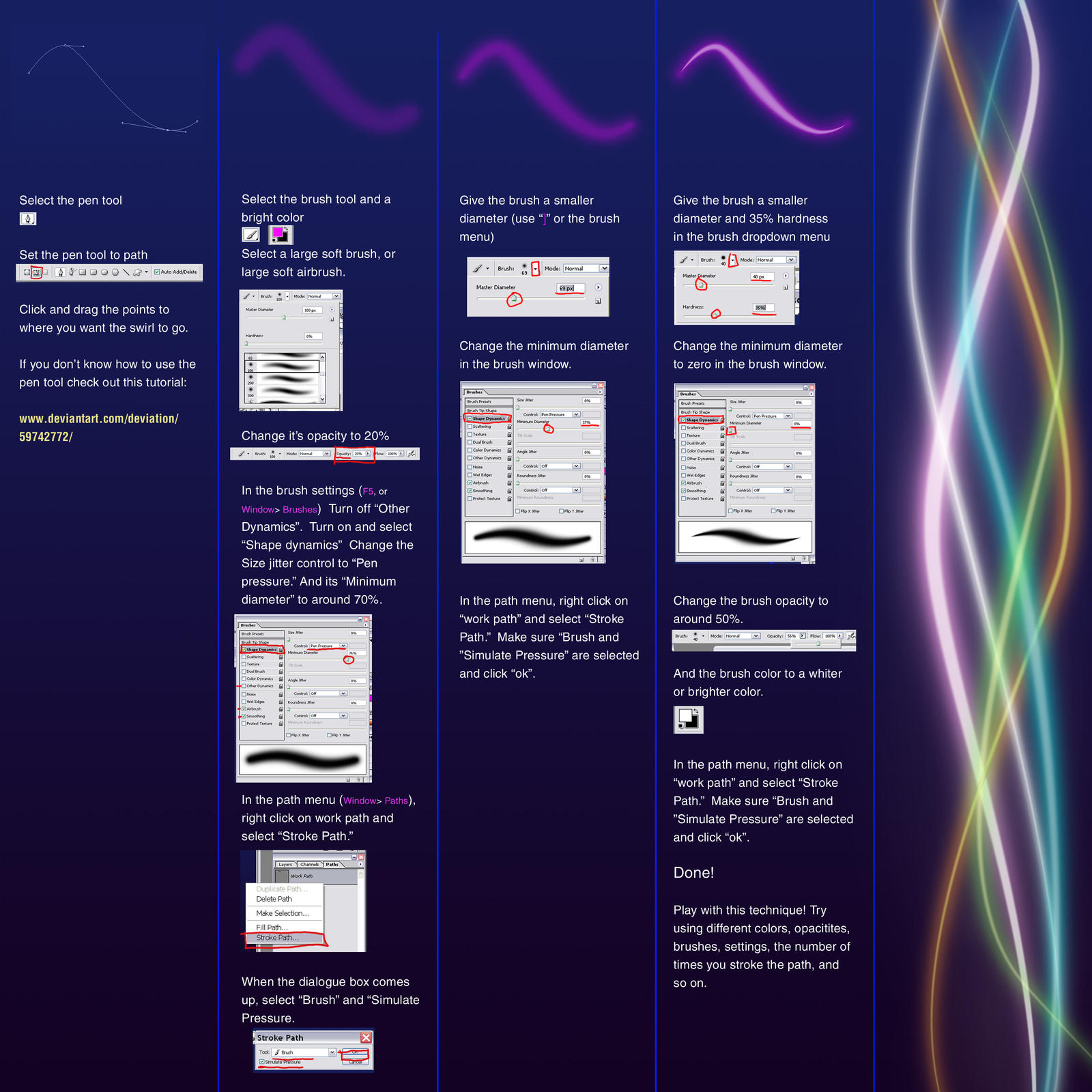 Watch

Check out my other tutorials: [link]

Download for full view.
Want to do magic swirls? This is how. This goes off the same concepts introduced in "
Simple Glow Tutorial
" and introduces the use of paths.
I used this technique in this picture:
[link]
I also forgot to mention for the multiple swirls i have on the right as an example, I changed the layer blending mode to "Hard Light." These modes are available on the in the layer window ( windows > layers) in a dropdown menu, the default is "Normal."
If you don't know how to use the pen tool, check out this tutorial:
[link]
by :