Wonderful Feature! - Colours
43 Favourites
87 Comments
731 Views
I've been searching for colorful deviations in the Forum and in Groups, and to my surprise I found incredible works, much more original and beautiful than I'd expected.
In this collection, I wanted to feature the best art pieces from talented and unseen artists. To sum up, this News Article contains a big variety of works which the focus is on bright and dreamy colours.
Feel free to amaze your eyes with these stunning artworks, and please, don't forget to give some love to those wonderful deviants!


DIGITAL / TRADITIONAL ART



:thumb139032908::thumb128217835:
:thumb184558136::thumb184610271:
:thumb184495212::thumb184411570:
:thumb177249196::thumb137493183:
:thumb178237576:
:thumb171808720::thumb169309889::thumb165824357:
:thumb173628393:
:thumb178856255:
:thumb167770460::thumb161295383:
:thumb184656847::thumb177116134::thumb171346251:
:thumb183746501::thumb130118008::thumb179202585:











PHOTOGRAPHY

:thumb184652464::thumb184671665:
:thumb184629667::thumb184623950:
:thumb141309424:
:thumb171095914::thumb175472344:







PIXEL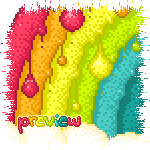 :thumb152755387:








GROUPS



Please, don't forget to check out these wonderful groups! In their galleries you may find much more beautiful artworks from many talented artists!

















































--> More News Articles from me!

Colorful Feature I

--> A few of my colorful works!


--> Don't miss the next News Article!



The theme will be about Trees. If you have any works related to this theme, or if you know an artist that has, please do not hesitate to note me! Any artwork from visual media will be accepted, as long as it does not contain mature content, violence, or hate, ok?


this article to support these amazing artists and spread them to the world!


Please, comment saying what you thought about this News Article Feature! Suggestions, constructive critiques, compliments and support are always welcome!
Thank you for reading this!
With love from your fellow deviant danydiniz.