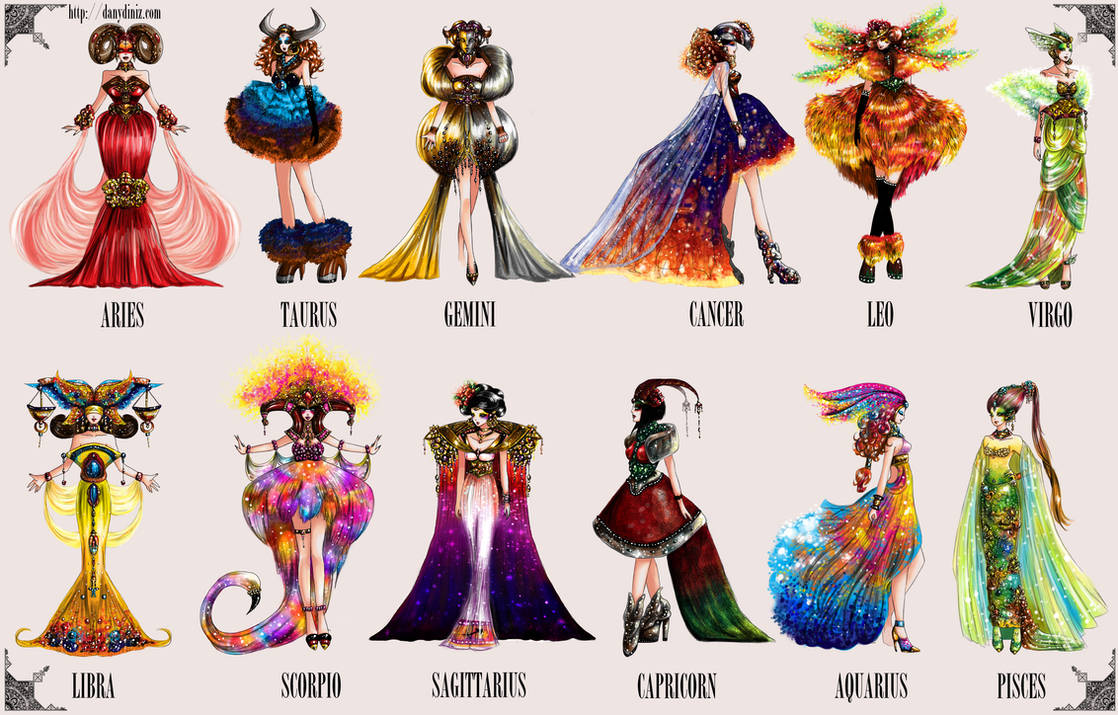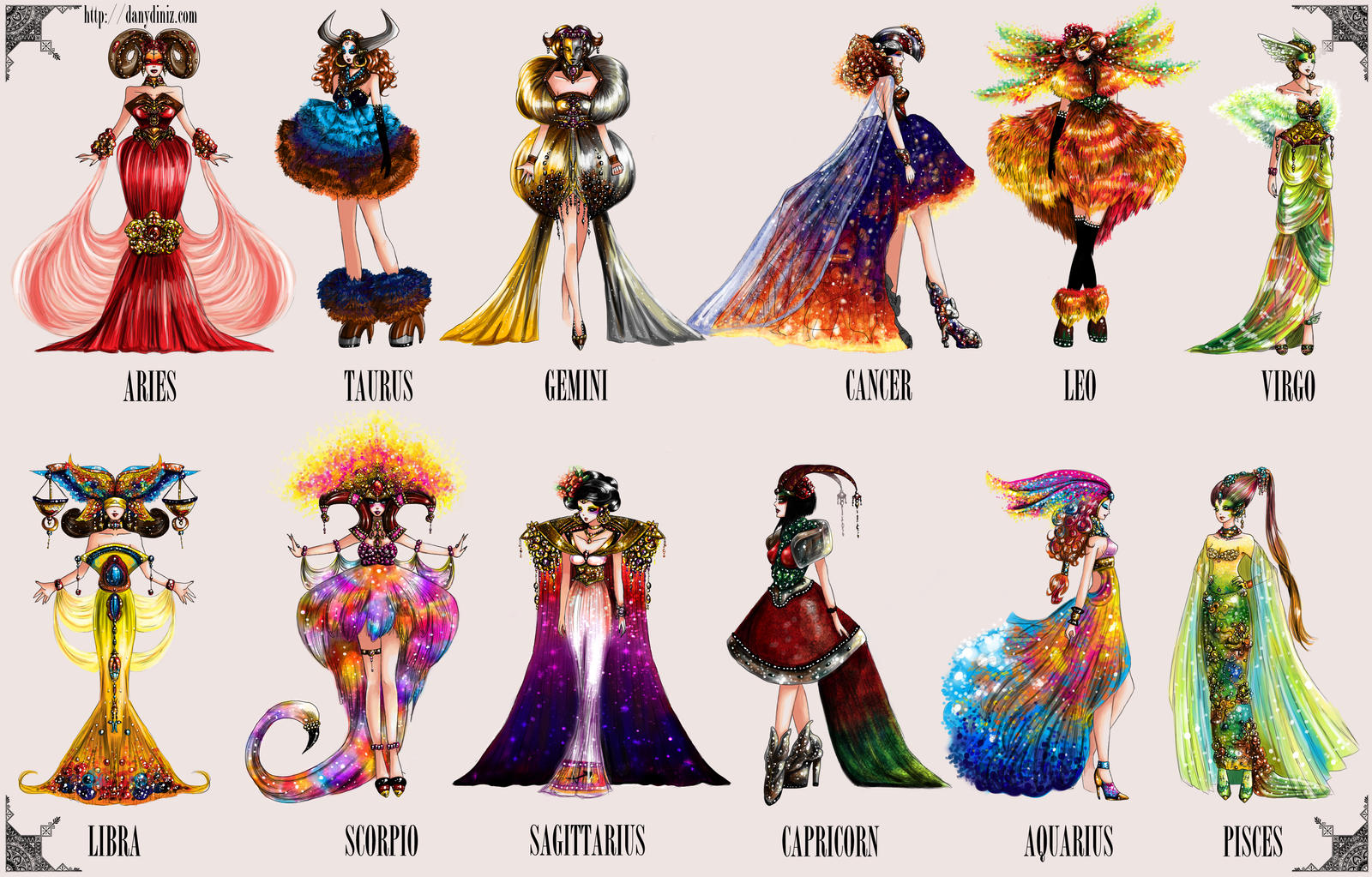 Watch
Please download to fullview! : )

The original size, in fact, is 12121 x 7744 px (very big!)

I always wanted to draw the star signs. I find very interesting this theme, which has been interpreted by many artists, but always in a completely different way. I know it's a (VERY) common theme, but I couldn't resist doing it, and I think every artist should try to create their own perspective of the star signs. It's way too much fun!

This time, I've interpreted them from a fashion point of view.
I've made many researches about the twelve star signs of the zodiac, but in the end, let's say I was more loyal to my creativity and personal opinion about the signs.

A short note about Gemini:
I know it makes sense to portray two siblings to represent this sign, but I was kinda tired of this stereotype. Instead, I tryed to portray two different personalities in one (as if two persons live in one body). The gold and silver - Gemini's colors - and its hands shows their differences. I have no intention to say that one is better or values more than other.

A short note about Scorpio:
That's my sign!


That's why I used so many colors... I represented a little bit of myself in my own sign. The fact that so much is going on on her head is a way to represent creativity.

Sagittarius was dedicated to my sister, and Libra to my mother. Scorpio is also a dedication to my father.


I appreciate feedback, but note I am not a professional or even a fashion student, so please don't be harsh on me.

I hope you enjoy your star sign!

WEBSITE ★ LIKE ME ON FACEBOOK ★ BUY PRINTS