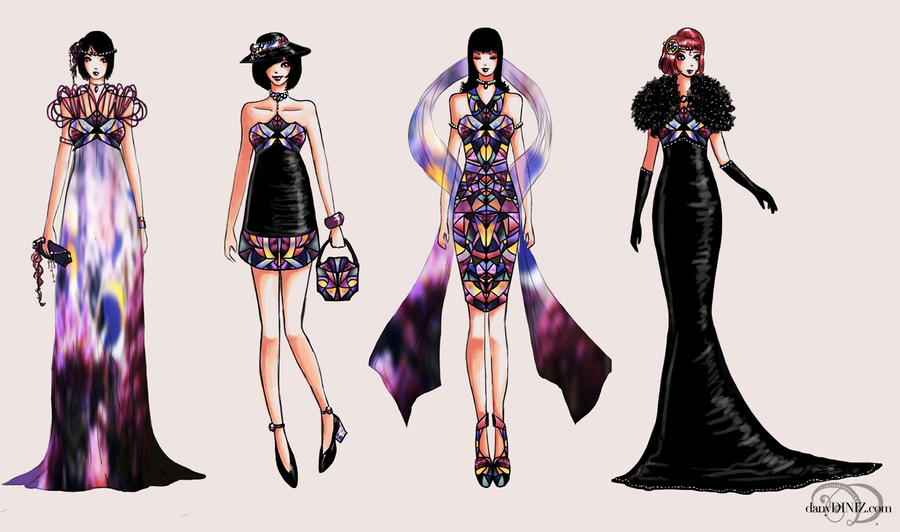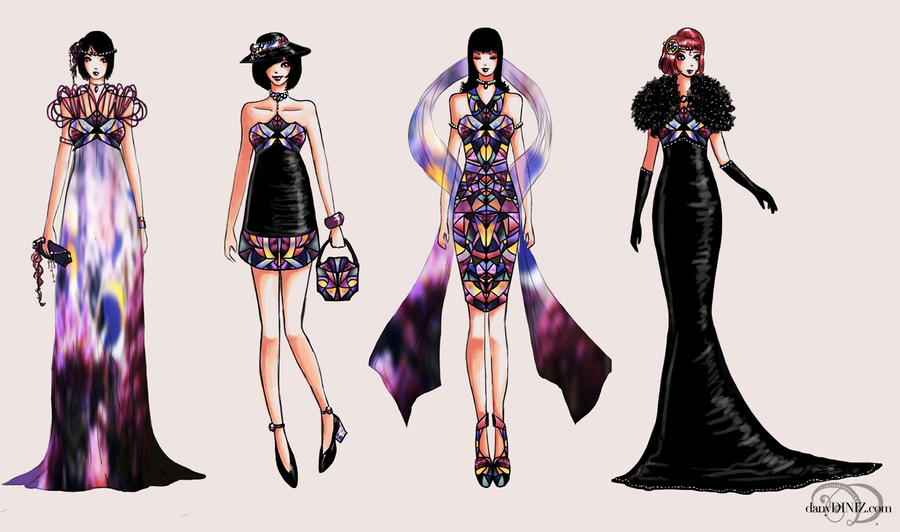 Watch
Please download to fullview! : )

The original size, in fact, is 4069 x 2405 px

This time, I challenged myself to create different designs using the same color scheme and the same mosaic top.

I hope you enjoy them!



WEBSITE ★ LIKE ME ON FACEBOOK ★ BUY PRINTS


This is pretty lovely, I like the colors & the mosaic idea is pretty cool. I think you should have smoothed out the colors & design, because the picture would have been a lot prettier if the clothes were slightly more curvy. Everything looks fantastic though. And I really like the model's shoes, but one of the feet is positioned weird. I wish I could draw as well as you do. The designs are still beautiful though & I hope you will do more in the future This is completely original. No words to describe it good job & kudos to you for another amazing art piece.
The Artist thought this was FAIR
5 out of 5 deviants thought this was fair.