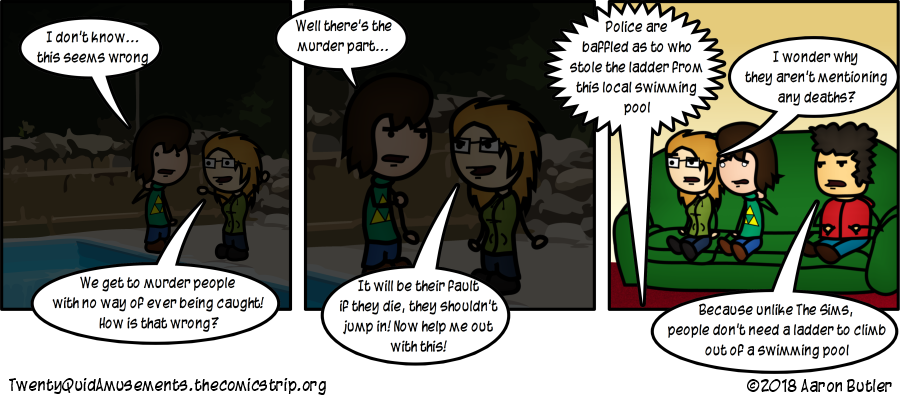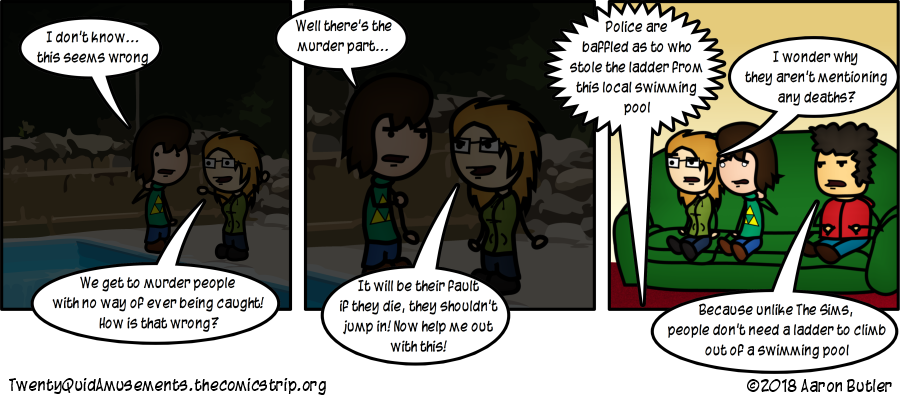 Watch
Check out the official website for the latest 20 Quid Amusements comic strip!


First

Previous

Archives

Next
Yes, I know you don't need a ladder on The Sims 3 and 4. But it's not funny when you point that out.
Also, yes, this shows just how crazy April is, and how easy it is to pressure Doug into doing something.