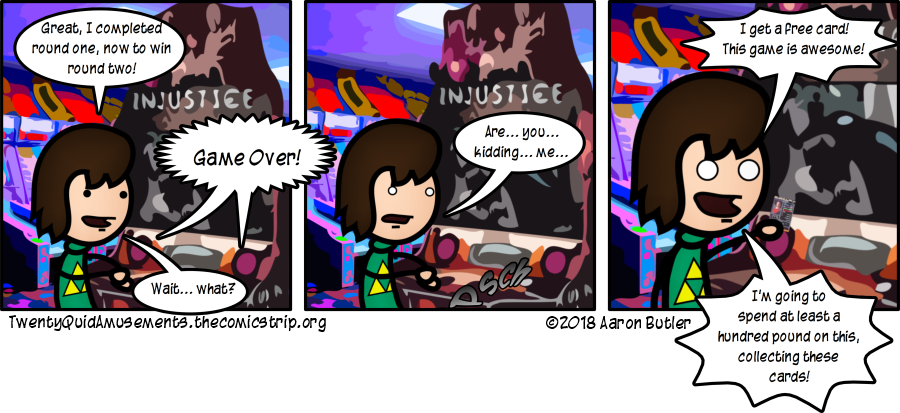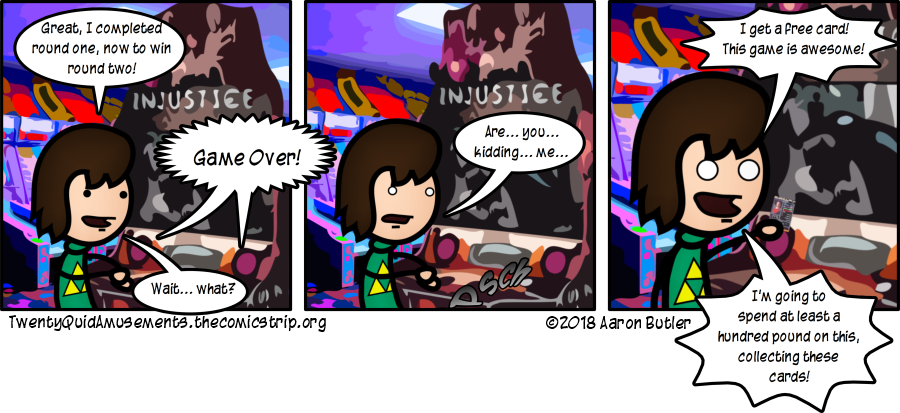 Check out the official website for the latest 20 Quid Amusements comic strip!


First

Previous

Archives

Next
I don't mind that the game is a mindless button masher. But come on! Why can't you have a tournament worth of matches, with the cards you get, being used to allow you to choose your fighter? That would have been awesome!
Although it seems some people are much happier just collecting useless overpriced cards.