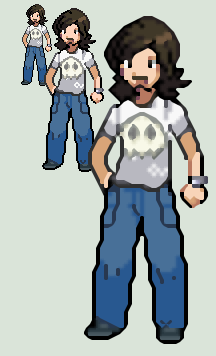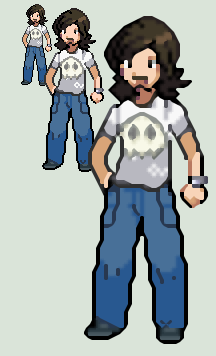 Watch
This is my newest deviantID, I made it using Pokémon Trainer sprites, which I then merged, altered and changed to make look like me.

I then got the original and used scale2x on it, and then I got the original again and used hq4x on it, that's why you have three sizes of different quality.

The smallest is the original, the middle one is the scale2x version and the biggest one is the hq4x version.

cool i just wonder what kind of program did you use to make it hq4x
Reply

okay mediafire is one of my favorite websites like youtube and deviantart
Reply

Ok, here's the link that I've just made
[link]
I've written and included some docmentation so it will be easy to use. It took me over a year to figure it out, I'm glad I didn't delete it (as a matter of fact, I think I did once or twice) I hope this helps, and feel free to give it to other people.

Reply