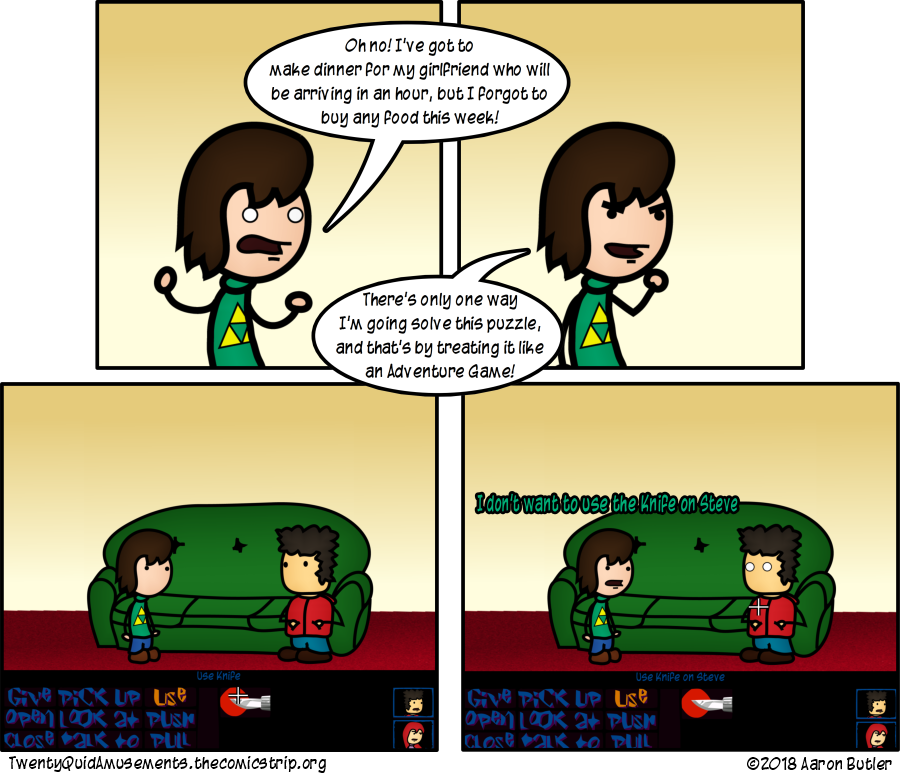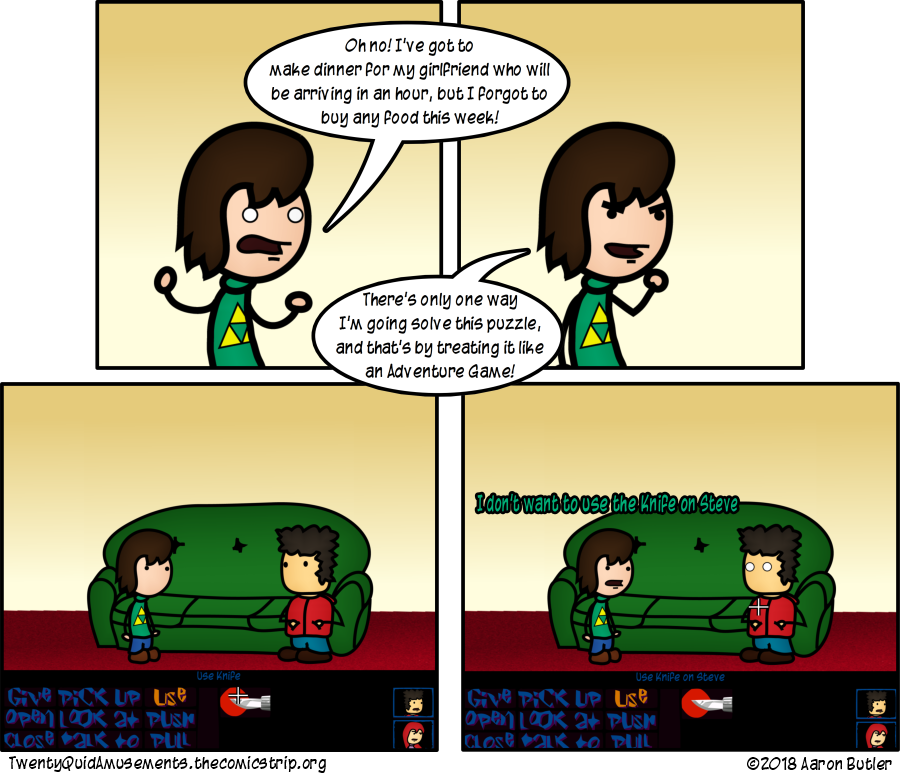 Check out the official website for the latest 20 Quid Amusements comic strip!


First

Previous

Archives

Next
Sometimes you have to wonder why people don't react to some of the default responses a character comes out with in an Adventure Game. Some of those things can sound really strange... or scary.
You know, if I ever did make an Adventure Game based on this webcomic, I would give each character a different interface to represent their personalities. Doug would get the 9-Verb system, Steve a simple left-click right-click system, and Becky would basically get a hidden object game.

Cannibalism eh? is his girlfriend a dwarf fortress elf? XD
Reply

Chicken + crank = dinner?

Reply

To get the chicken, you must first combine the feather and the ink, and use the result on the toilet paper, which you then use on the postbox.
To get the crank, put the knife in the microwave.
Reply

ah old adventure games, some of the most brilliant time killers.
Reply

I love adventure games.

You'd be amazed at how many great modern adventure games are out there.
Reply

Reply

Ooh, I've never heard of Samorost before.
Also, that is cute and a bit funny. Nice song as well.

Reply

Reply