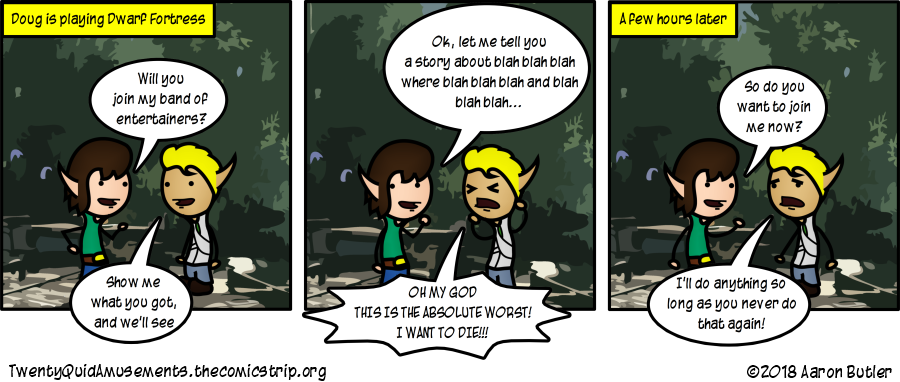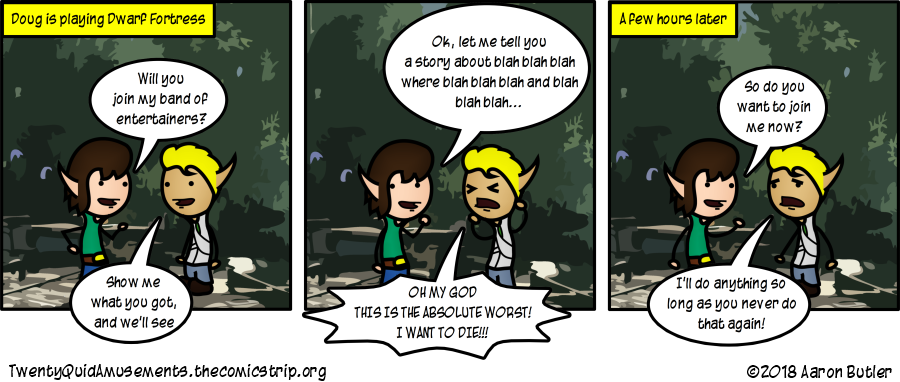 Watch
Check out the official website for the latest 20 Quid Amusements comic strip!


First

Previous

Archives

Next



This actually happened.




I made an adventurer with the worst possible stats in everything. Then I asked someone to join me as an entertainer, he said he might join me, but first he wanted to see how good I was. So I told him a story! During the story, he constantly berated me for how bad I was. Then after the story was told, I asked him to join me, and he accepted.





I'm so glad that Dwarf Fortress continues to supply such colourful stories.



On that same save, I managed to convince a werecreature to join me as well. I just went into his lair while he was a human, told him a terrible story, asked him to join me, and he did. The only reason I can think of, as to why everyone has been so agreeable to join me, is that either they feel sorry for me because of how bad I am, or my stories are so bad that it's like torture. Like a Vogan I guess.

Also, the reason for the late submission, is because yesterday was my brother's birthday. I just thought I'd add that.