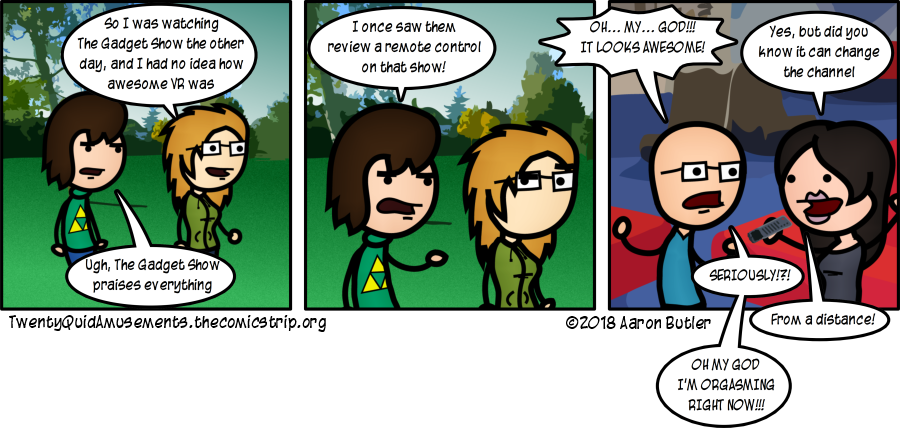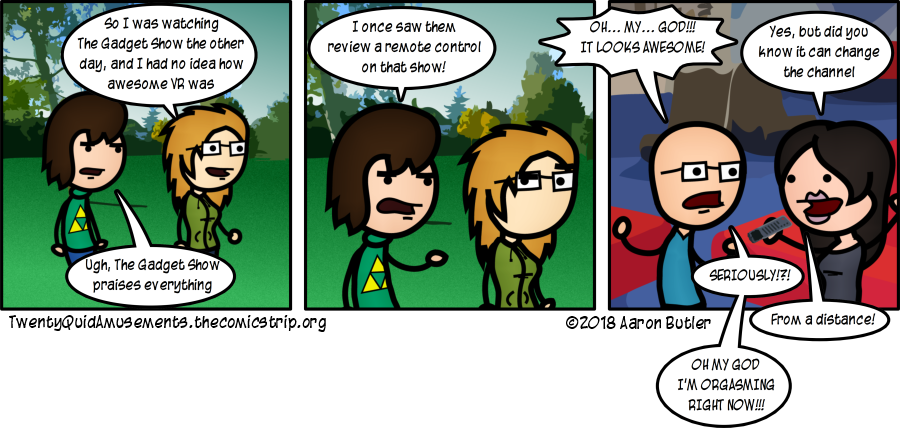 Watch
Check out the official website for the latest 20 Quid Amusements comic strip!


First

Previous

Archives

Next
I really wish this was a ridiculous over exaggeration, but it isn't. It's only slightly exaggerated. The show is pretty much like this all the way through. It's like watching one long commercial with actors who are waaaaaaaay too into the products they're selling, and who also have no idea about anything when it comes down to electronics and gadgets, so they get impressed by the simplest of features.

It sounds like an infomercial.
Reply

that technology is unheard of OO
Reply

What else will they come up with! Pictures that can move!
Reply

Orgasm controller?

I'll take 5!

Reply