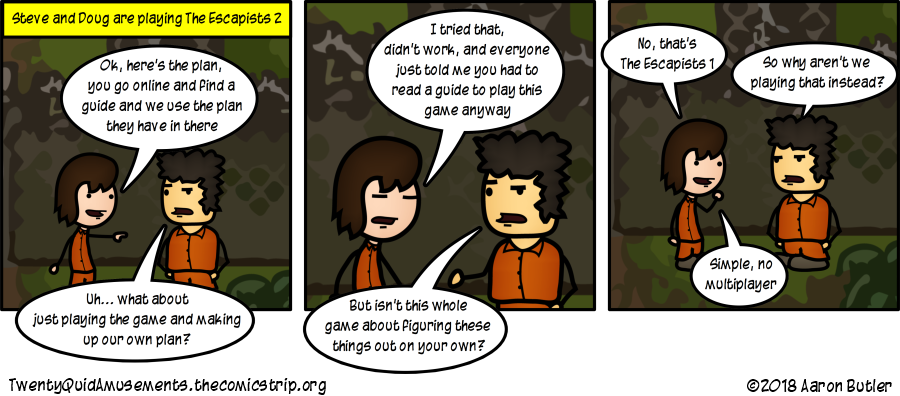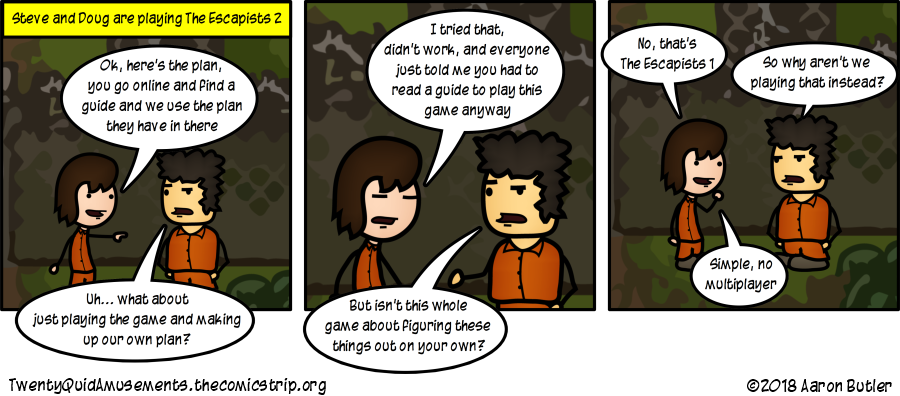 Watch
Check out the official website for the latest 20 Quid Amusements comic strip!


First

Previous

Archives

Next
Well this pretty much sums up my thoughts on this disappointing game.
I've already complained about it in much more detail in my other The Escapists 2 comics. So I'll spare you the details here.
I will never cease bashing this game though. Simply because no one else seems to be doing it!

Reply

Here's hoping someone makes a mod.

Reply

oh I think they could considering someone made a multiplayer mod for fallout new vegas
Reply

Haha, never cease bashing it for our enjoyment

Reply