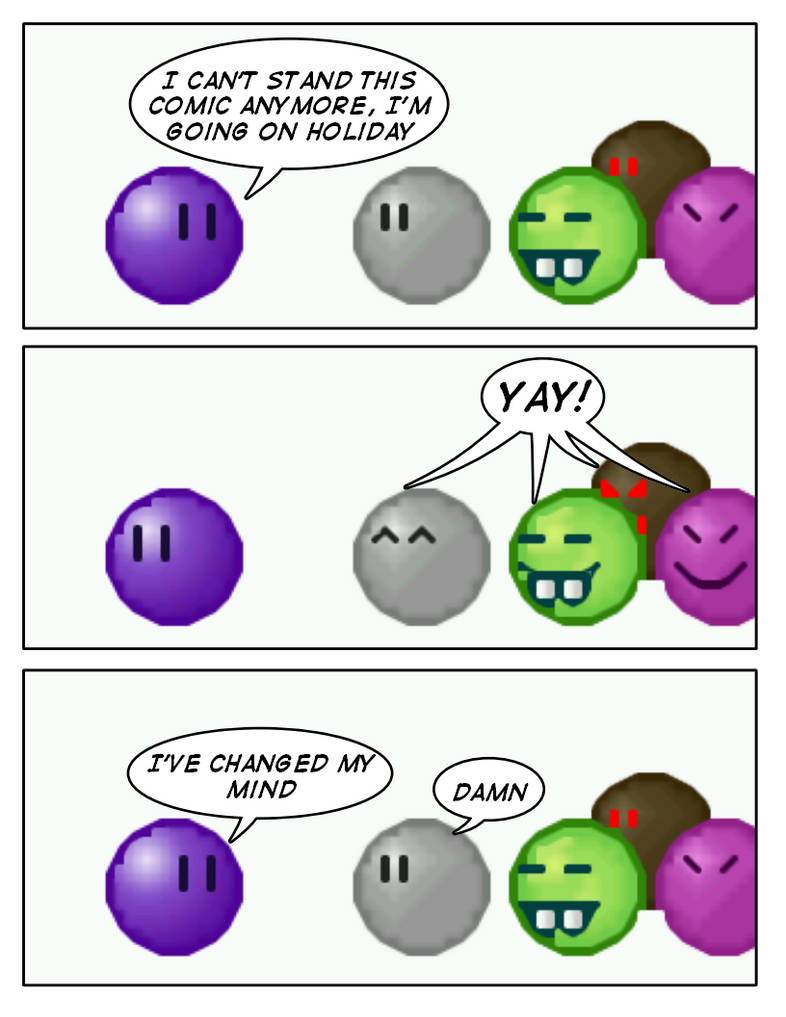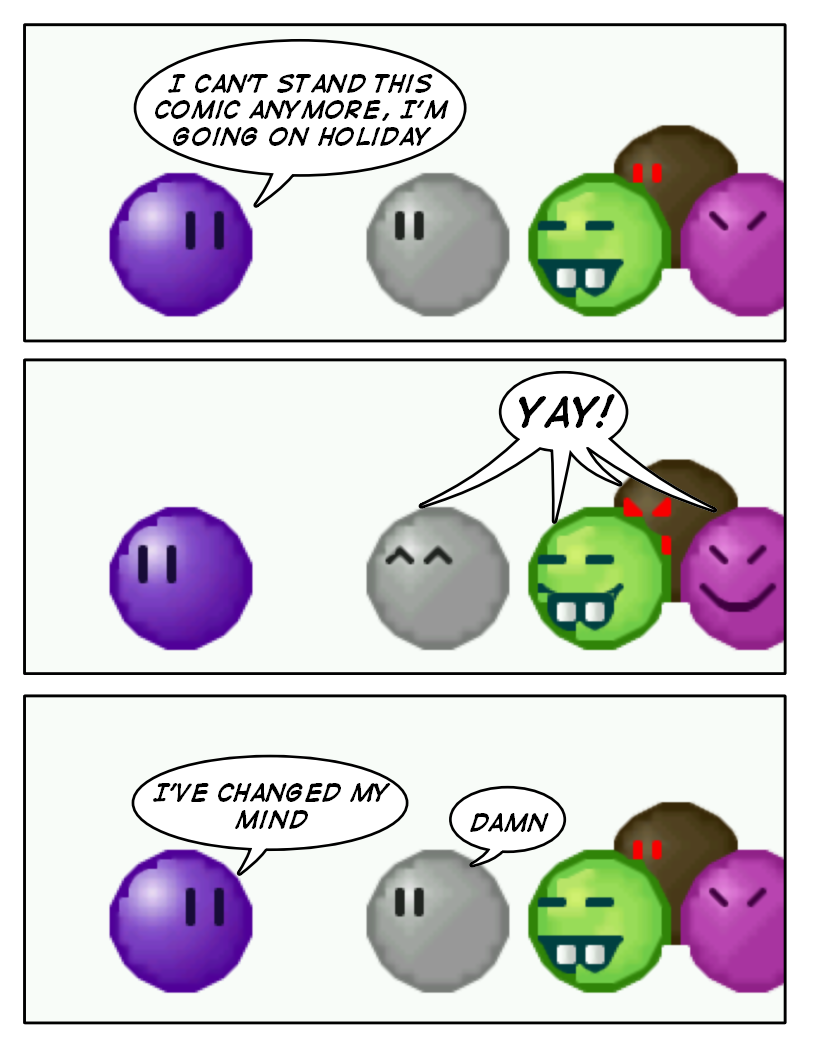 Watch
They were glad to see him gone
Until he changed his mind
They think they should have kept quite
Until he was out of sight

Maybe I should charge people for reading my little poem

The most unliked people usually stay here longer than those who don't like them.

Just like Gurp here. He won't let them relax!
Reply

LOL even the zombie monster is there and happy!

Reply

I've always kinda seen him as a vampire of some sort. Nice to know that you see him as a zombie monster!

You know, in my original concept art, he was going to be a werewolf. But I found that too hard to draw, so I changed him into something much simpler and easier to draw.
Reply


So damn true -.-
Reply

that's happen alot with my brother and my little sister

Reply

How

could you explain

Reply

Reply