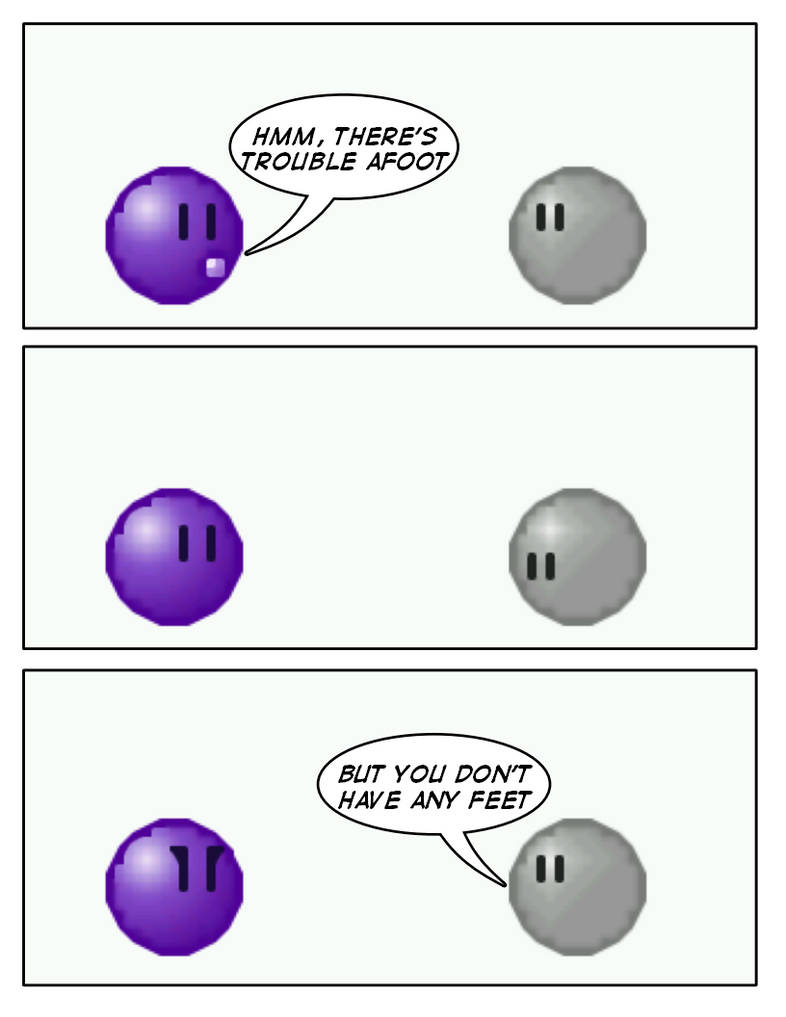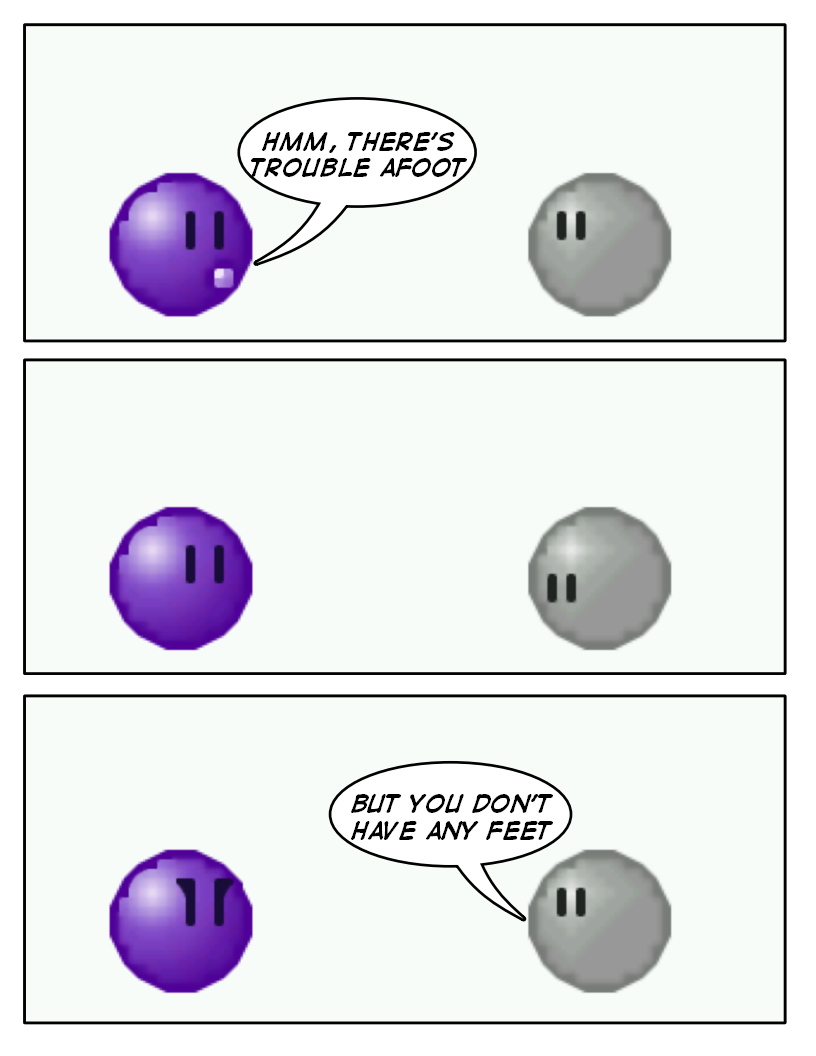 Watch
Maybe I should stop playing with words that sound similar, in this one he says afoot, as in a foot, and my last one had an owl that said 'O RLY' so maybe for my next one I shouldn't play with words.

Bit of a long and useless comment, eh.

Having no feet, the emotes must have serious problems with some sayings...

As well as walking. Maybe they're riding on their bodies as on cycles.
Reply

I've always thought they just bounce everywhere.
Surprisingly enough though, I've actually seen an emote with feet. An actual official emote you can use here on DA.
Reply

the purple guy expression in the last panel it's funny XD
thought i didn't understand what afoot mean but i got it XD
Reply