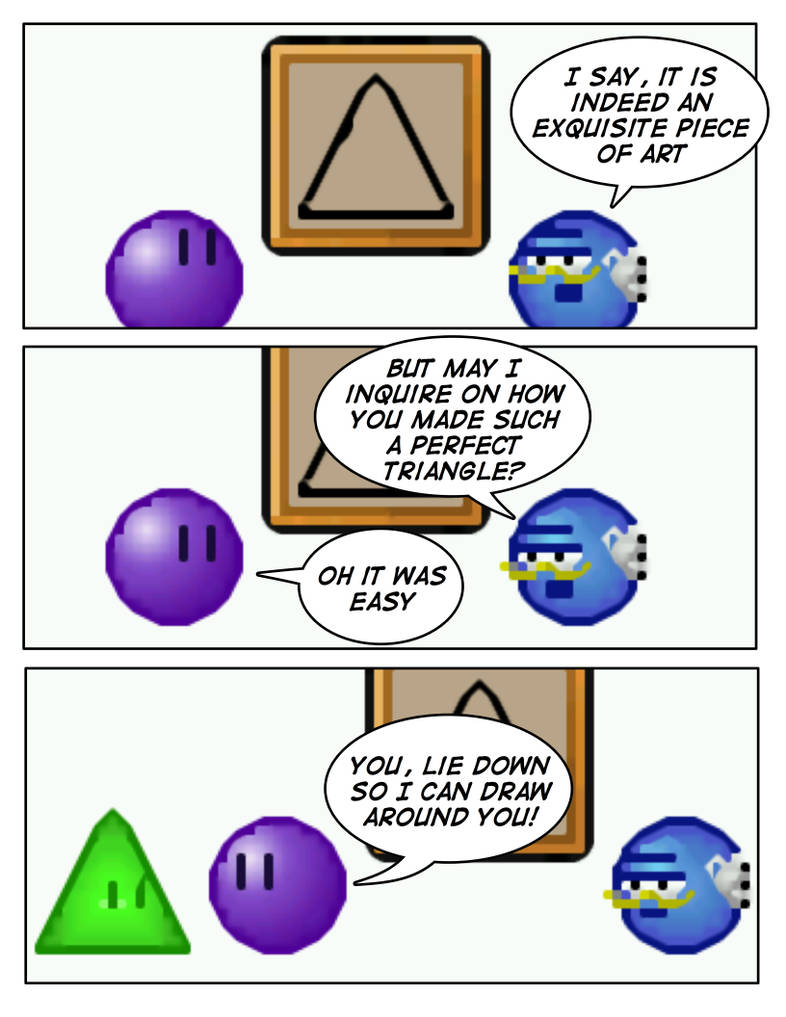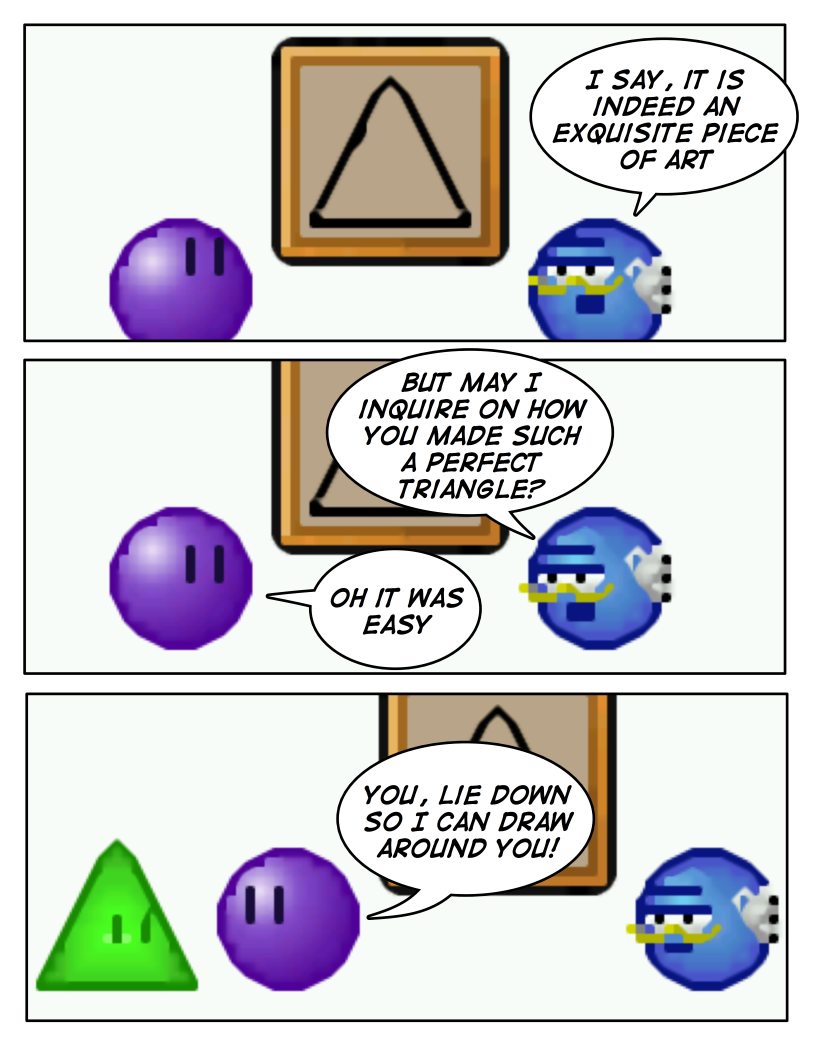 Watch
Well, Christmas is almost here. I'm sorry to say I don't have any special Emoticomics planned for Christmas, but I do have a Christmas Special planned for 20 Quid Amusements, I just have to finish it.

Anyway, onto the comic. You've got to admit, with Emoticons, it must be very easy to draw any shape, since Emotes come in all shapes and sizes. Actually, how many times have I used the fact that Emotes can be anything, as a joke. Well, I tell you, it's not a joke you can overuse! Also, this has got to be the third time that balding blue Emote with the glasses has appeared.

In other related news, this is my ninetieth official Emoticomic, thus meaning I only have ten more before I either stop the series or recreate it in a more awe inspiring set up.
I'm thinking of bringing it to 101 though, just to end this run properly.