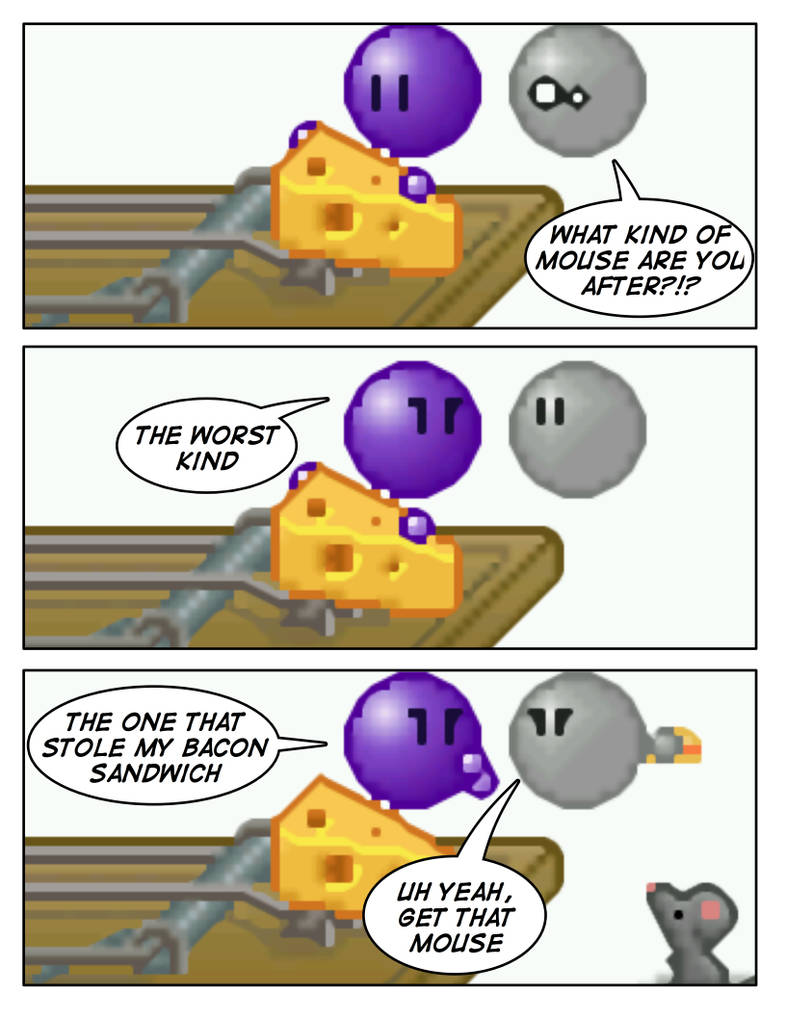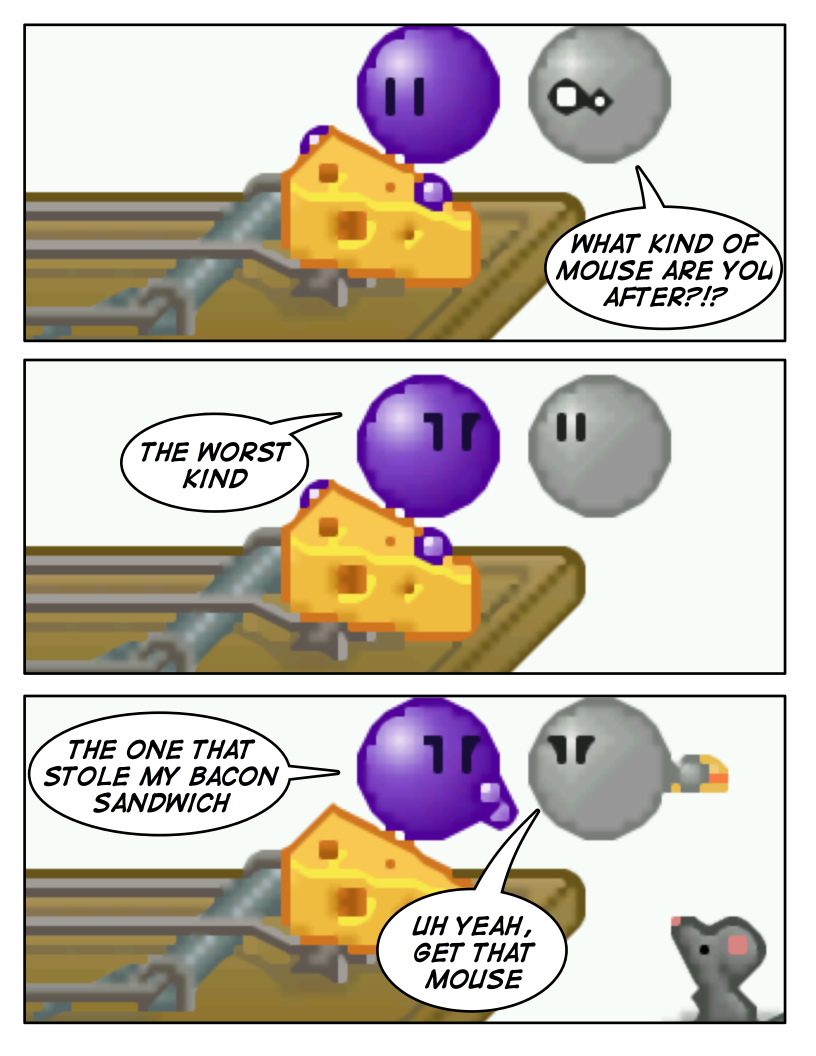 Watch
Sorry that this comic has been posted a day later than usual, it's just that I was on holiday. Besides, I have no real obligation... ok I kinda do.

Also, mice do eat bacon, as a matter of fact, as far as I know, they like it more than cheese.

Where did he even get that giant cheese from

Reply

Why isn't he using bacon then? hehe.
Reply

Because who would've gotten the joke unless they read my comment first?
Sometimes you've got to use common misconceptions just to make sure people get the joke, even if you know it's just a common misconception.
Reply

I'm sure it could have started where the idea was
why is he putting bacon in a mousetrap
and that could have led to a good joke with a similar ending.

I bet you could have done that.

But ah, you know that mice don't like cheese much.


Reply

Reply

How did I not see this ridiculous comic before?!?


Reply

HAH! That's a good one!
If only my jokes were funny,
I could make a funny farm

Uh, erm - well maybe not!

Reply

Thanks.
Also, I'm sure your jokes are funny, or that you can at least make decent jokes.
The thing is, coming up with a few funny ideas is easy, but coming up with them constantly can be hard. And you almost never find your own jokes funny due to having come up with them yourself. If you ever wanted to try your hand at making something funny, the only way you'll become good at it is by trying. And here's a little something I learned. When you can't think of anything, just try to be random.

Reply

From my experience it's normally the
first idea that ends up being the best
Like a random drawing program I did
early on in my coding days, the first
thing it drew looked like Abe Lincoln!
I can just imagine what card creators go
through everyday trying to be unique!

I guess that's why I like my textures so much,
because nobody else makes them like I do!

Reply

for a second i thought he was after the one the rules a corporation
Reply