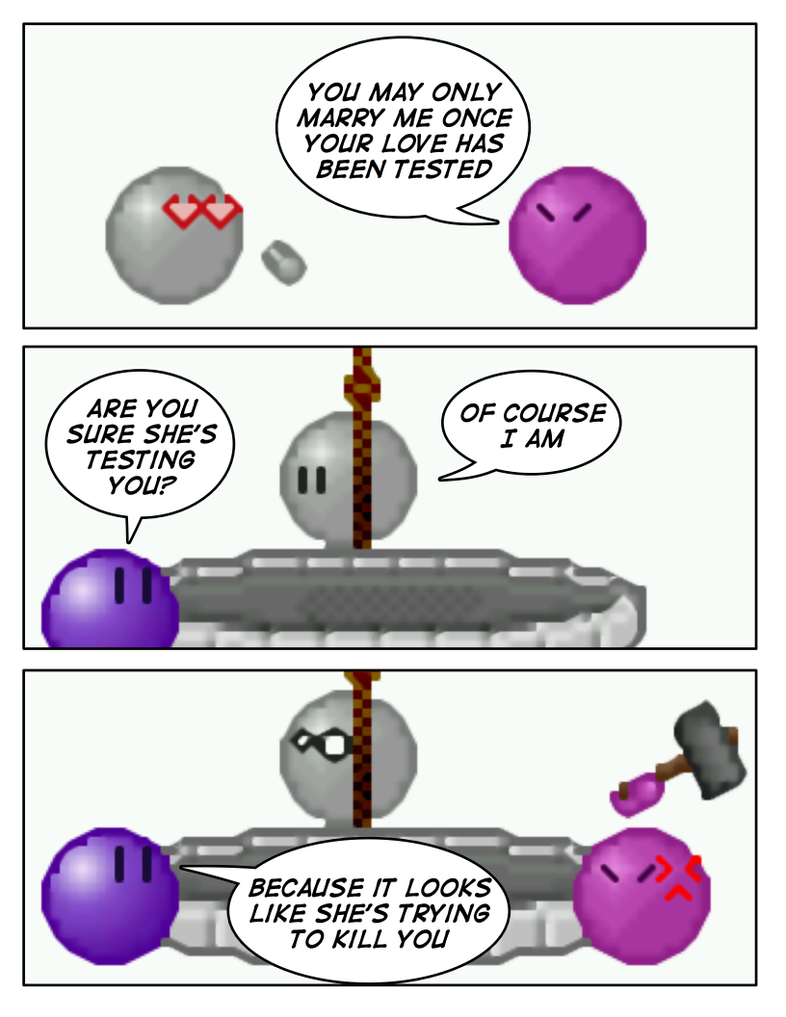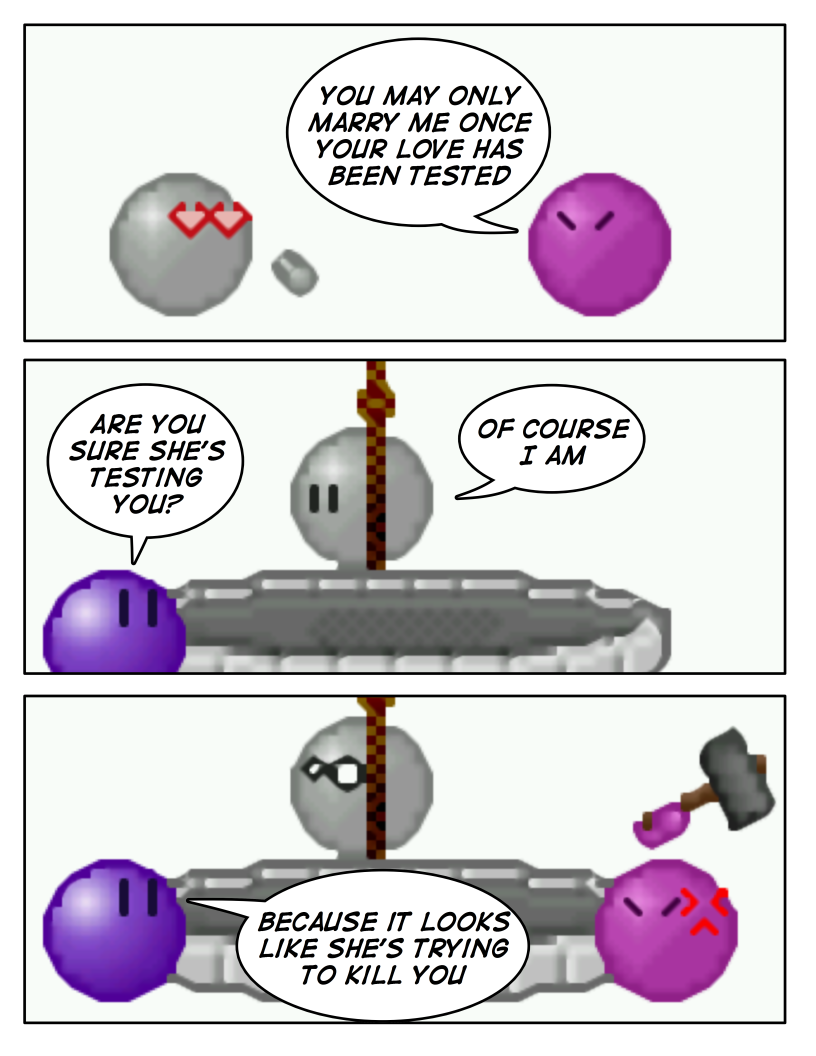 Watch
Yay another Emoticomic. If you're ever confused as to why the Pink emote hates the Grey emote. It has something to do with what the Purple emote said on one of the first Emoticomics I ever made. Ah yes, that one comic was pretty much the start of a load more jokes... or something like that.

If you can't guess what''s going on, the Pink emote is going to cut the rope and drop the Grey emote into the pit of... uhm... something.

Also, don't forget to check out my other comics!