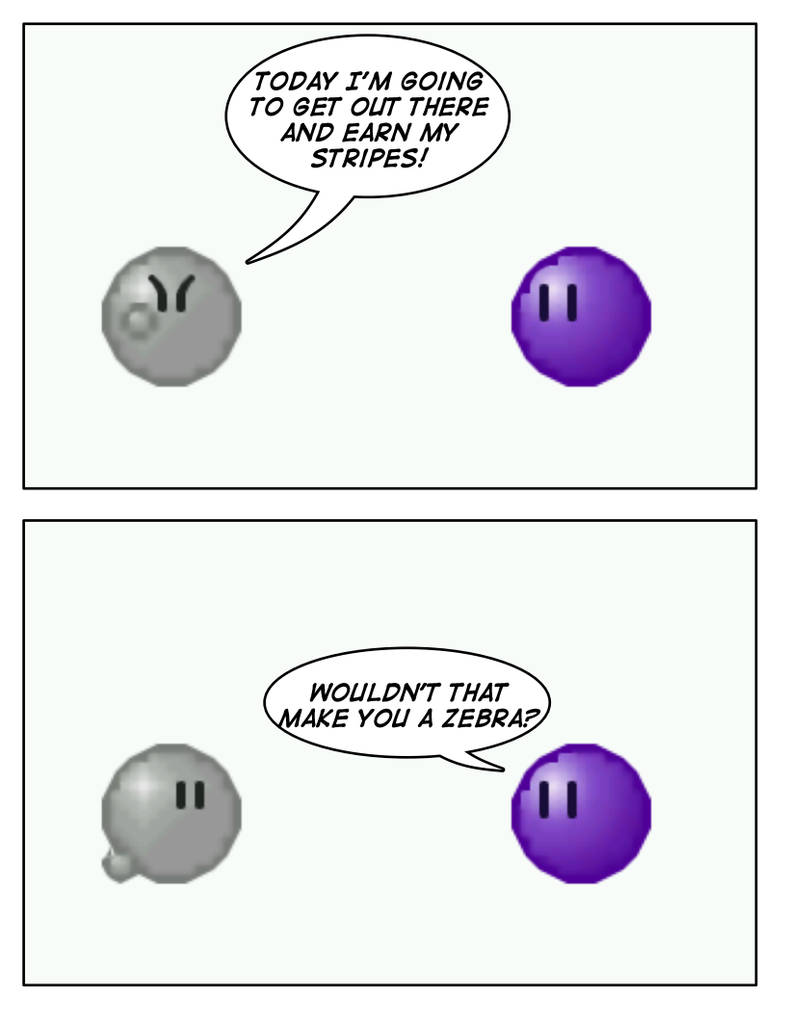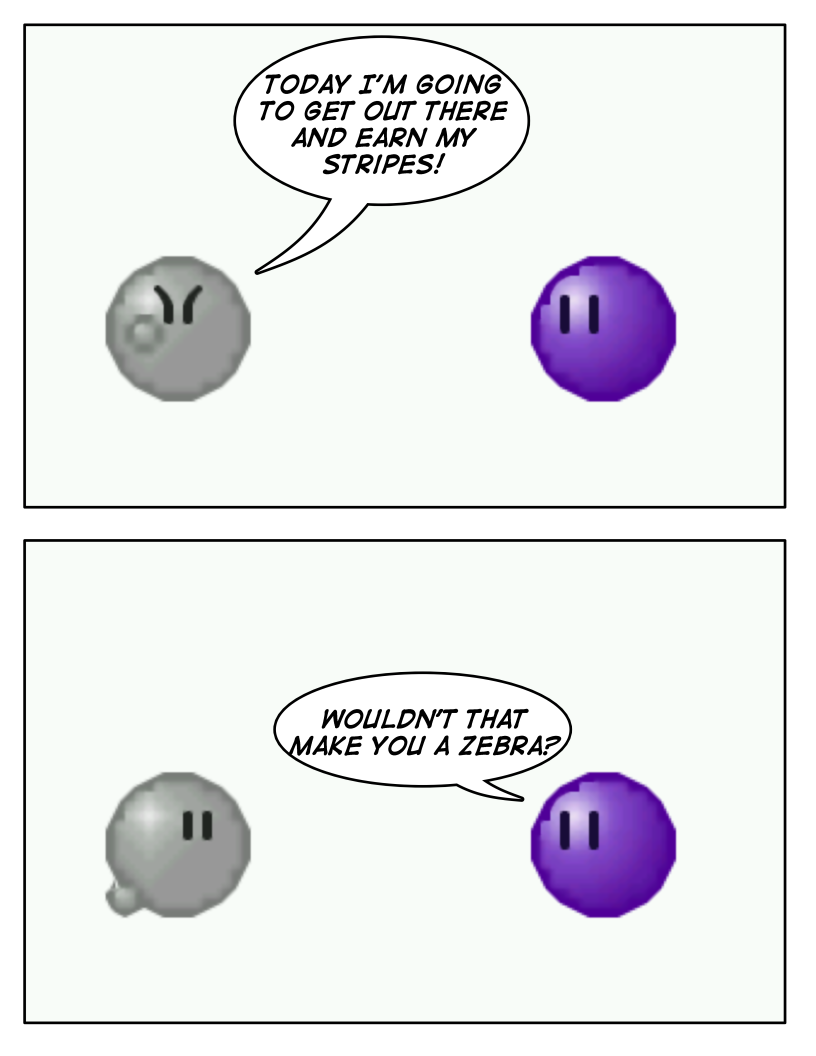 Watch
I really don't like the fact that there are only two panels in this comic. But everyone I've shown it to has reassured me that it looks ok, and to be honest, a third panel could potentially ruin the joke.

If anyone can think of something that would be awesome as a third panel, feel free to drop a comment. If I think it sounds really good, I'll upload it and give you lots of credit.

I yet have never heard of a grey-black zebra...

Only white-black.
Reply

Put a photo of a zebra in the 3rd panel.
Reply

Like an actual photo, or do you that Gurp should be holding a photo?
Reply

Neither. I was joking! But I didn't know if it was obvious, lol.

Didn't think it would be, but I said it anyway, lol.
Reply

Yeah, it wasn't quite that obvious. Especially with what I said in the comments of that comic (which I had completely forgot that I had wrote). I get it now though... sort of.
Reply