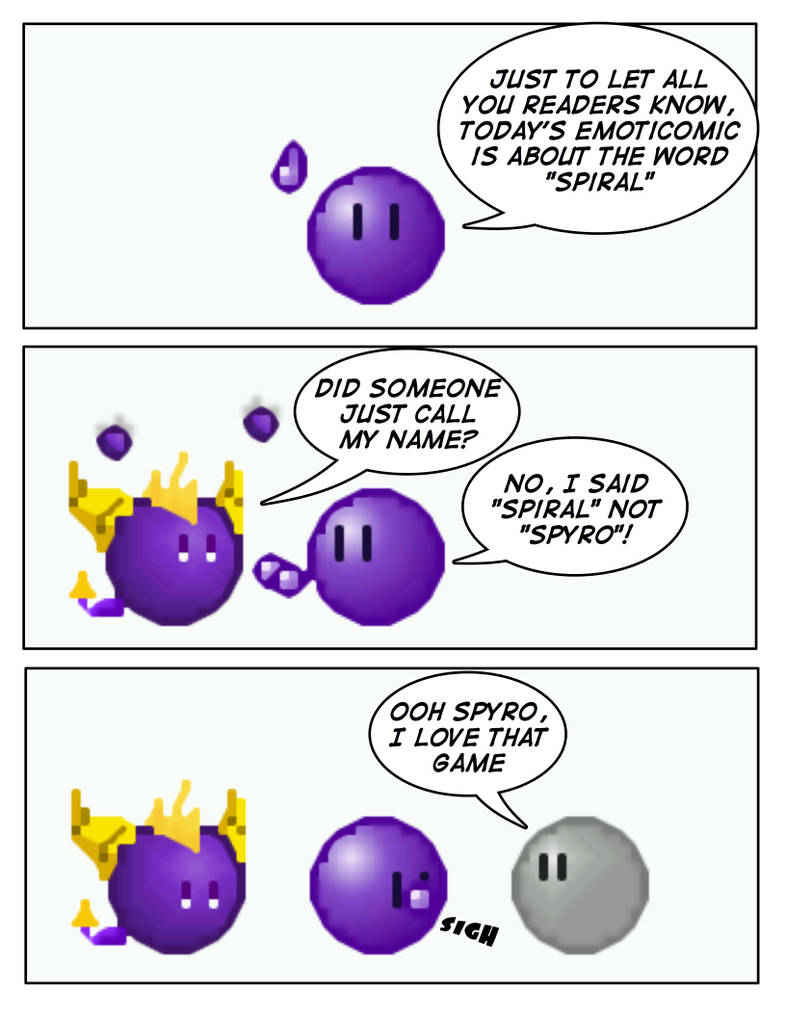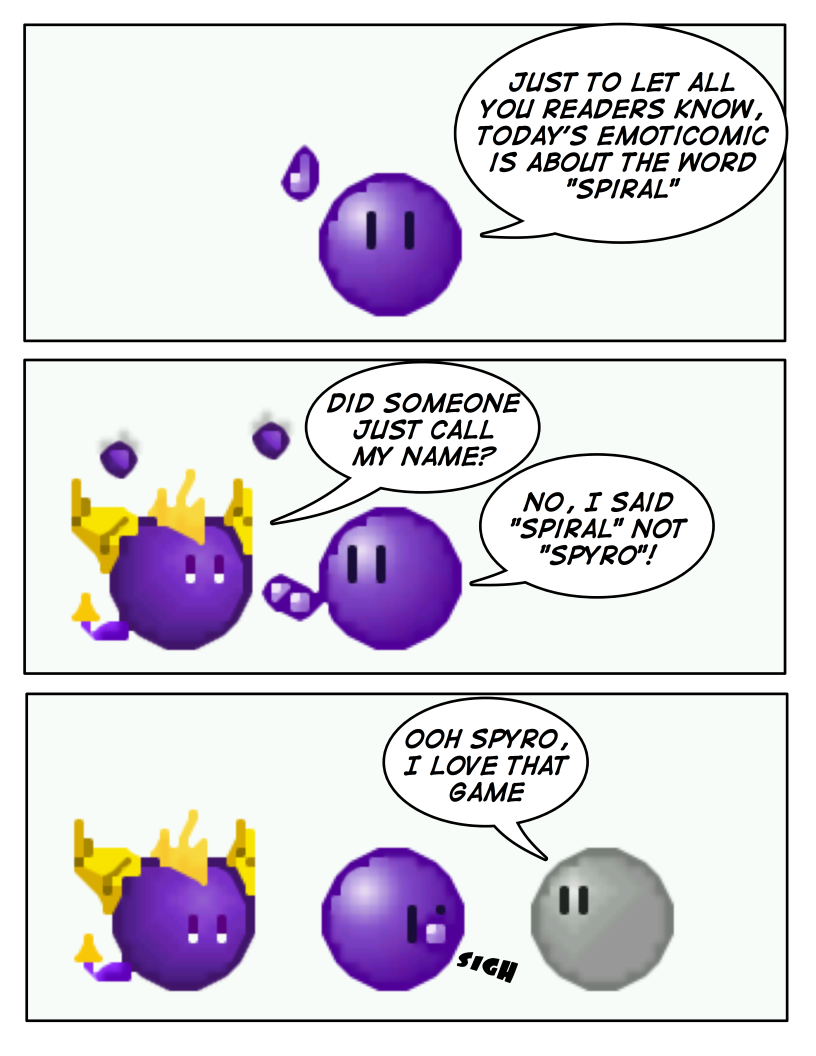 Watch
What can I say, the word Spiral sounds a lot like the name Spyro.

Ah Spyro, he's changed a lot over the years. Even though this is officially because of reboots, my own head canon has put it down to him getting older, and that he looks a lot scarier now because he's finally hit puberty.
I remember when Spyro, Crash, and Lara were all famous Playstation mascots (even though Tomb Raider was also on the PC). They were popular and famous! Then during the Playstation 2, you hardly heard of Spyro and Crash, as they seemed to have been replaced by Rachet and Jax, neither of which matched the fame of Spyro and Crash. As for Lara, she got boring. Then the Playstation 3 came out, and now Spyro is nothing more than a toy in a series of novelty games, and Crash is, well, gone. Lara has been redesigned for younger audiences (something which was needed since she started to look like she had been getting plastic surgery), and none of the characters are mascots anymore. Sigh, it's sad to see such days long since gone. Now the Playstation has Sackboy, Cole, and Kratos as Mascots, none of which are really mascot material if you ask me.
But let's look on the bright side... I never really did like Spyro or Crash Bandicoot as games anyway. Except for that Gameboy Advance crossover, that was awesome!