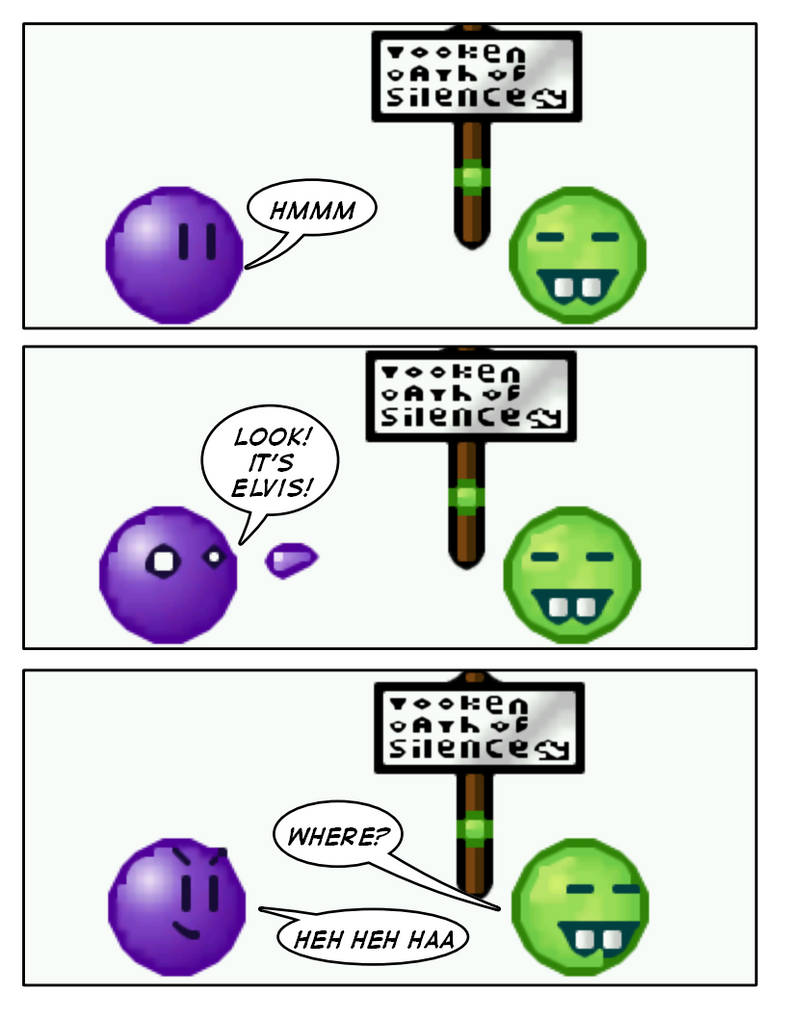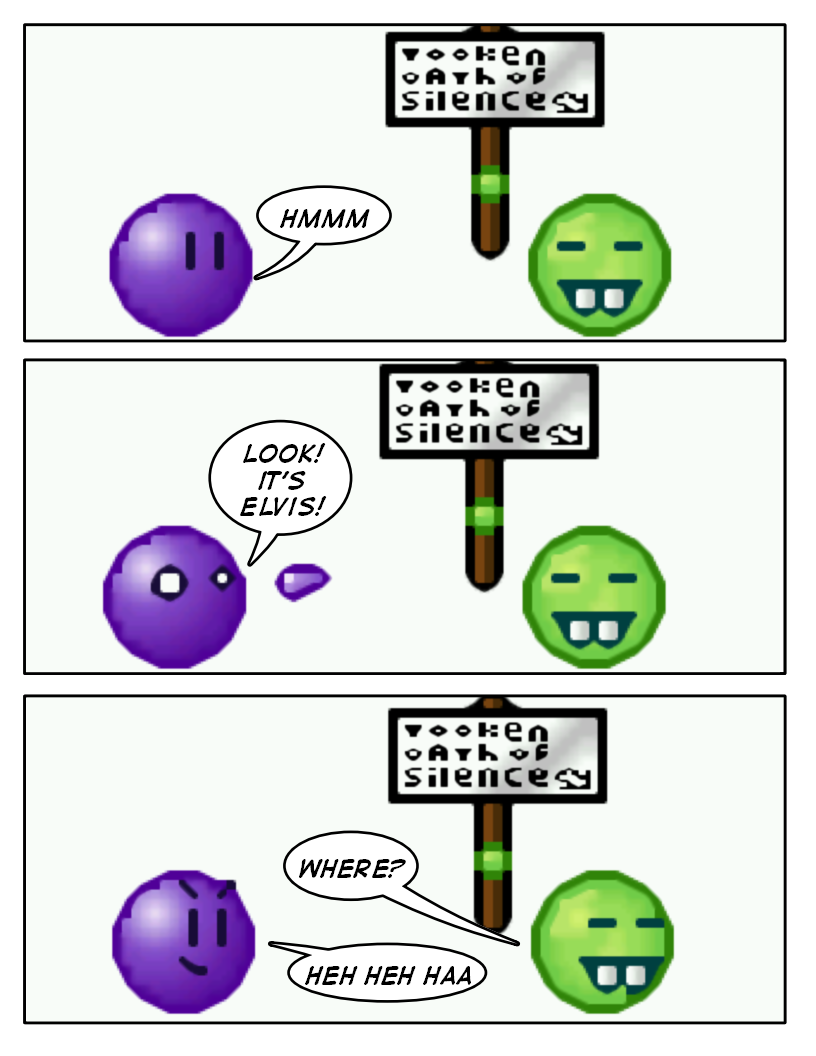 Watch

So easy to trick some people.

Easier than the others.
Gurp looks so proud of himself here. But I'm sure everyone could trick Stu.
Reply

Reply

Pretty much, Stu has taken an oath of silence which he illustrates with the unintentionally misspelled sign.
But Gurp know a way to get anyone to speak.
So Gurp points at that he can see Elvis, to which Stu immediately has to respond with "Where?" since he can't see him and he is probably a big Elvis fan.

In other words, Gurp trolled Stu into breaking his oath of silence.
Reply

and I tought he's the smart ass

Reply

ELVIS

will i would ask "were" too if i was in his place XD
Reply