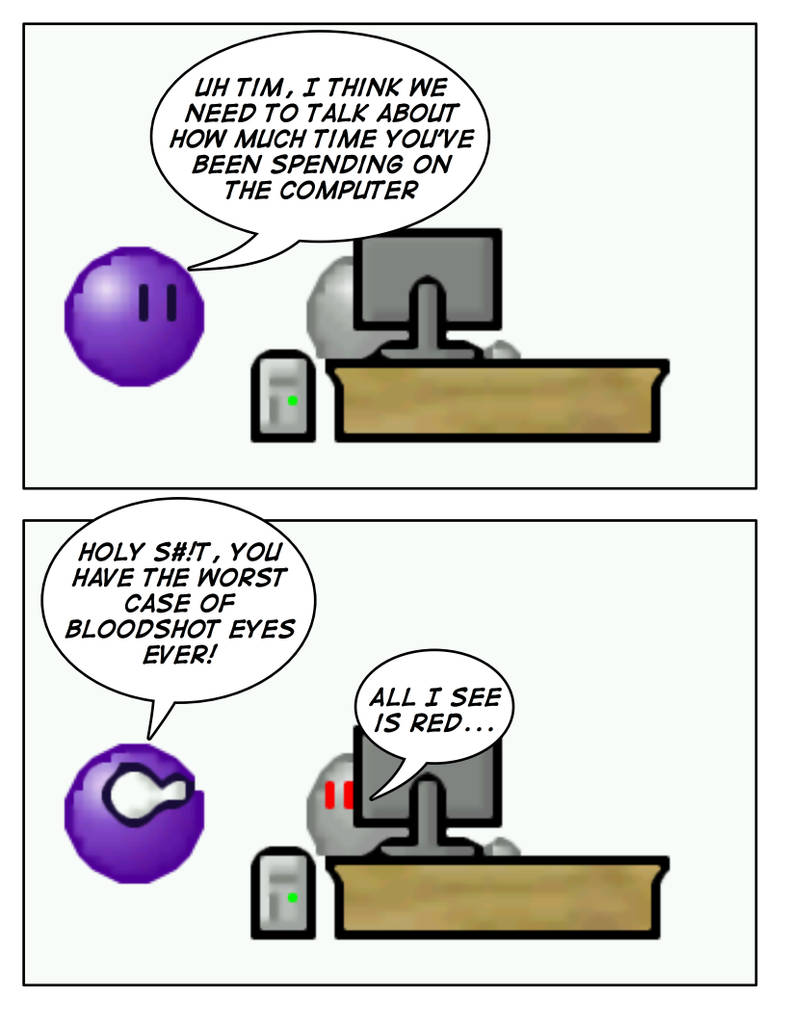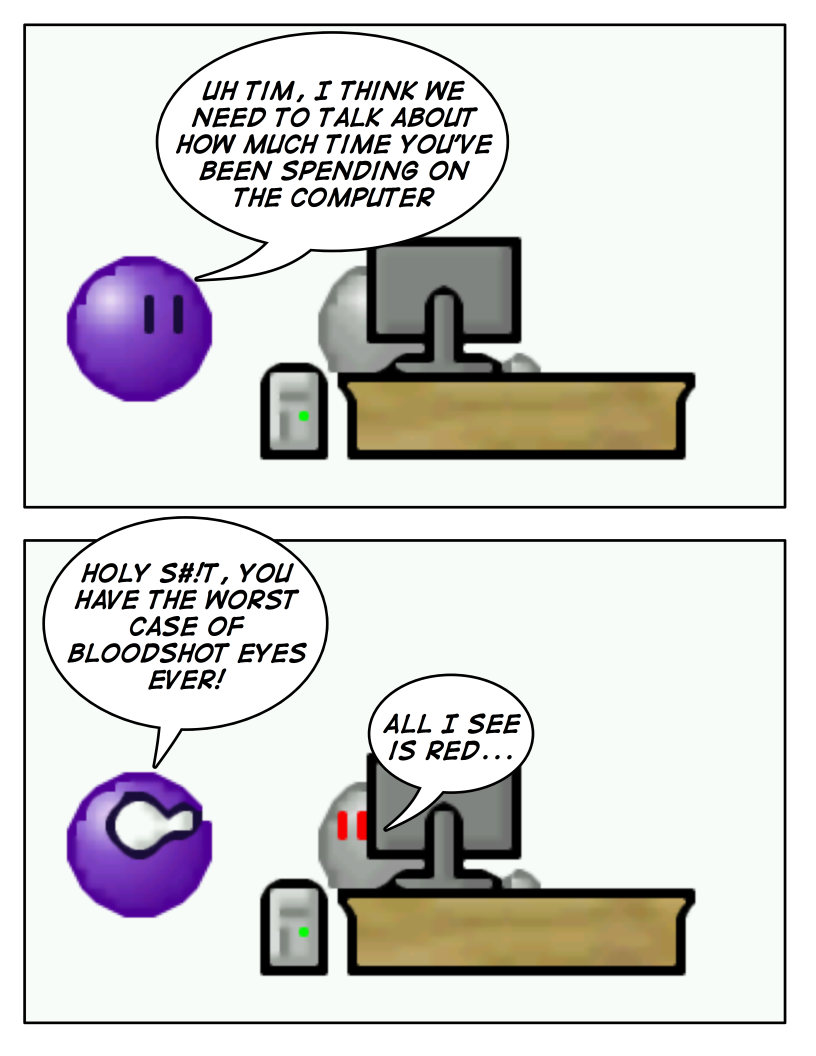 Watch
Just a little tip here, DO NOT LOOK UP IMAGES OF BLOODSHOT EYES!!!
Trust me, I wanted to see just how bad bloodshot eyes could get, and what you see in this comic, is far from the worst case of bloodshot eyes ever. Just don't look, ok.
Now I know the first thing that pops into your head when you hear the phrase "Seeing Red" is either a bull or someone being angry, or at least that's what first came to my head. But for some reason, I couldn't think of anything funny for either of those, so I instead came to the conclusion of recreating a situation we've probably all been in before, just hyped up to seemingly ridiculous heights. Enjoy, and don't forget to check out my other Emoticomics.


I'm curious now, but I'm restraining form googling it because of the warning... still, curiosity hit me hard in this one.
Reply

I must have blocked out those memories, because I can't remember what they looked like, and now I'm curious.
But I'm going to abide the warning my younger self gave. I wouldn't have given that warning unless it was necessary.

Reply