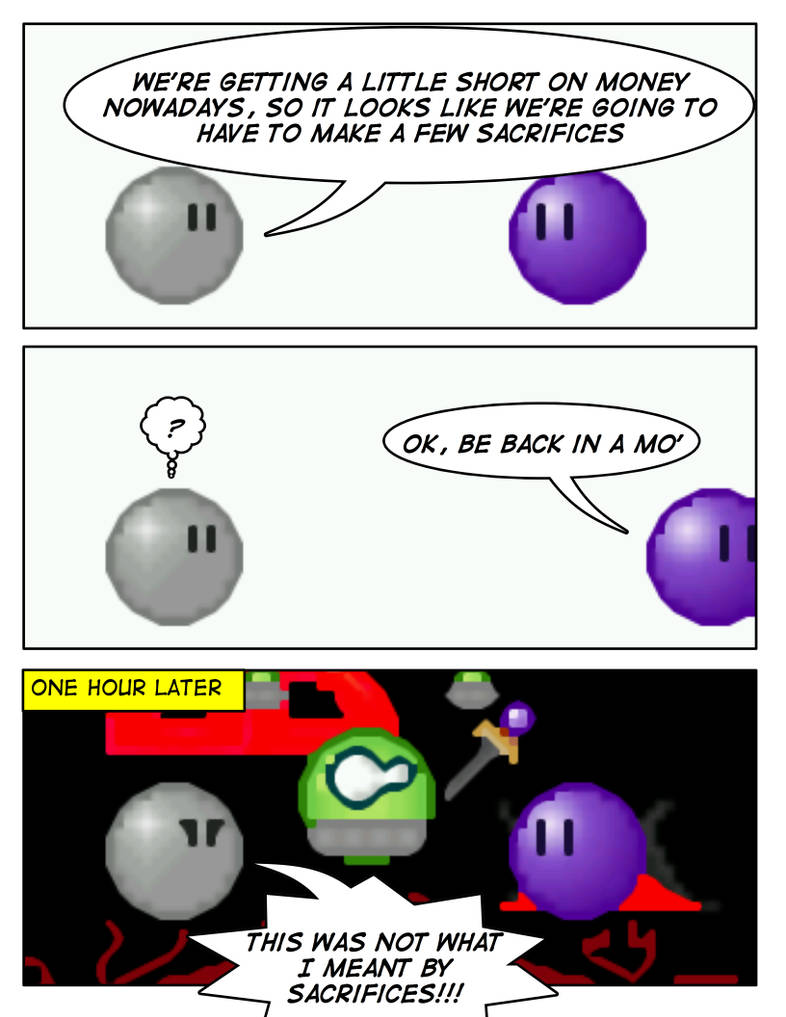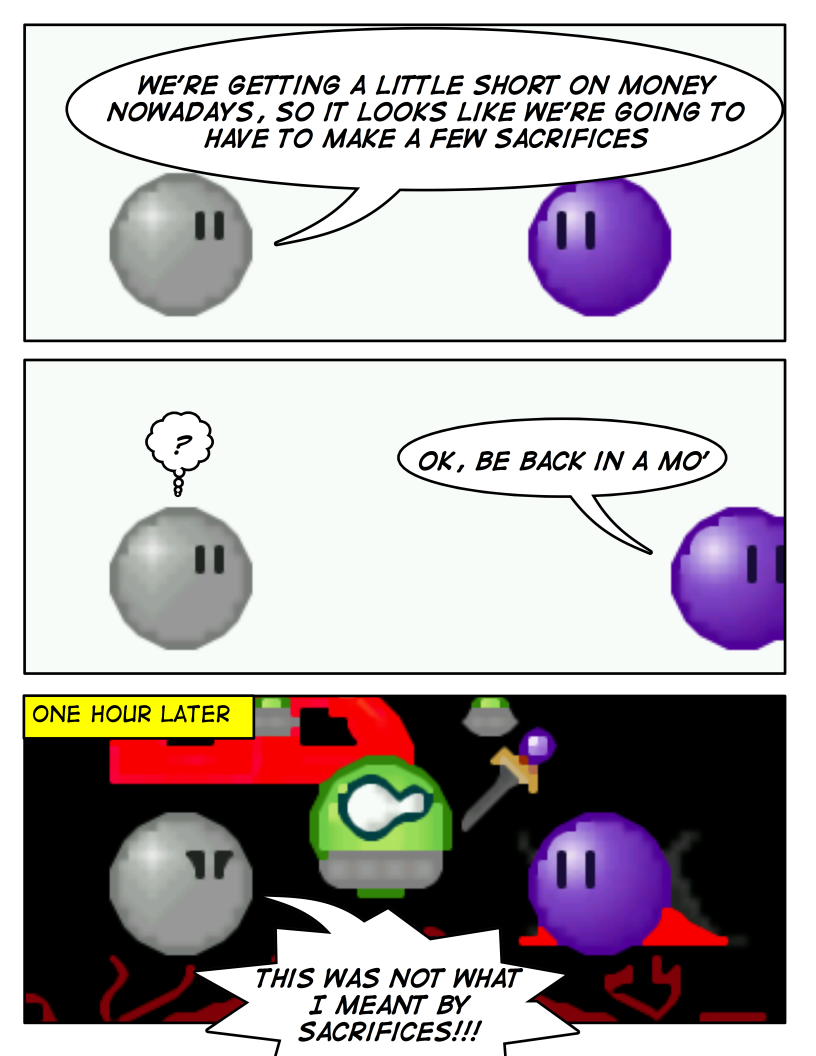 Watch
Gurp: Can I sacrifice him anyway?
Tim: ...hmm, ok why not. It's not like we like him anyway.
Stu: WHAT THE (bleep) IS WRONG WITH YOU TWO!!!
Stabbidy stabbidy stab.
Gurp: There I've now sacrificed him to a dark god, hopefully we won't be tight on money anymore
Tim: *facepalm*
...
Cthulhu: Who has summoned me?
Gurp: Yeah hi, that would be me. Do you mind solving our money problems?
Cthulhu: Uh... what?