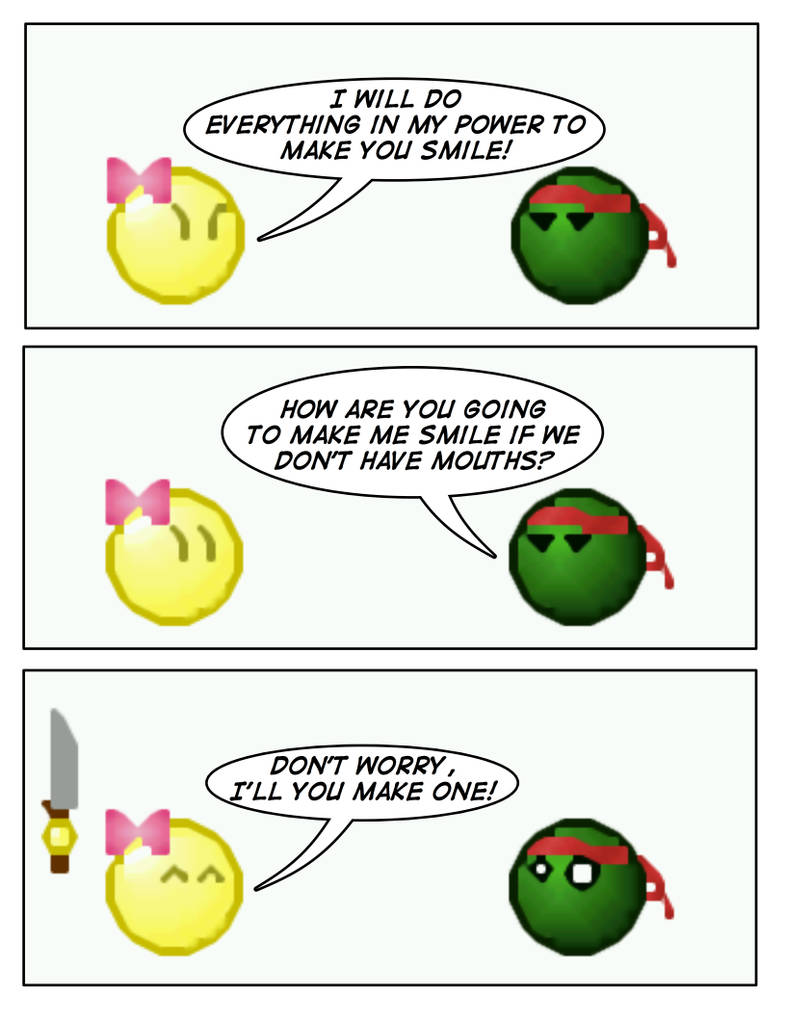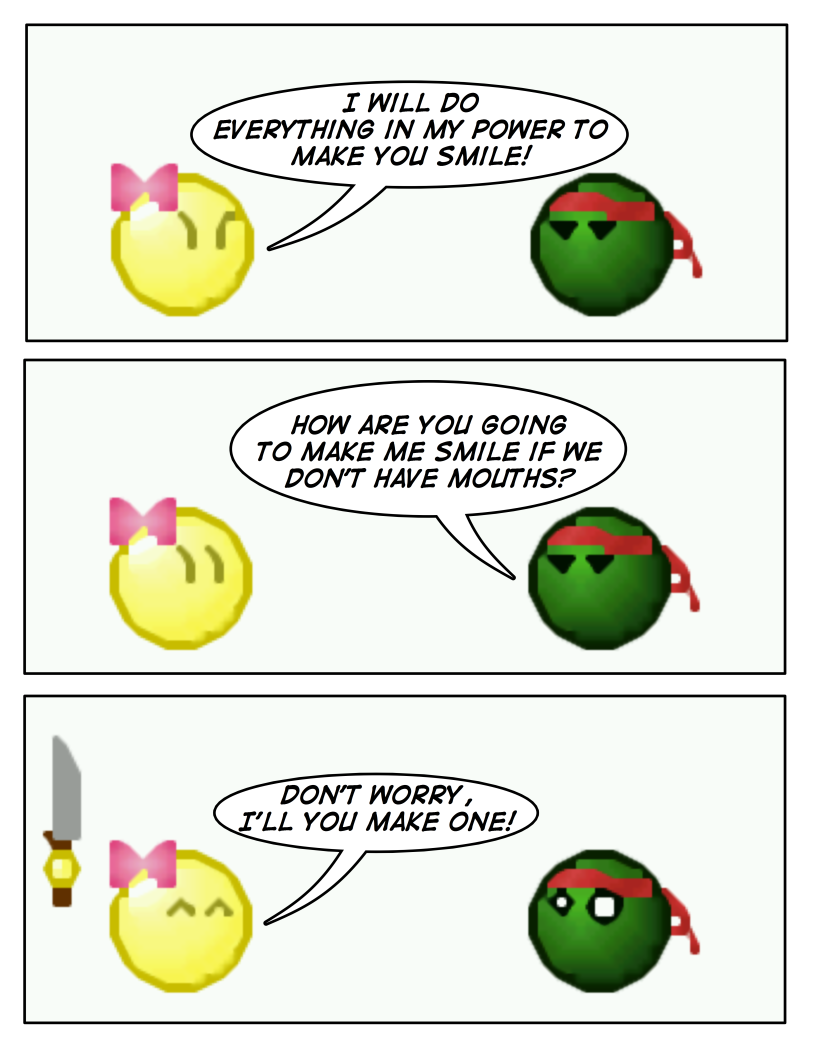 Watch
The only difference between horror and humour is the context. Turn this into a film with people, dark lighting, and creepy music, and this funny comic strip would suddenly be a pretty terrifying horror scene.
Also yeah, Emoticomic is back!
Why? Because I finished working on my game, and I now have the time to work on Emoticomic again.