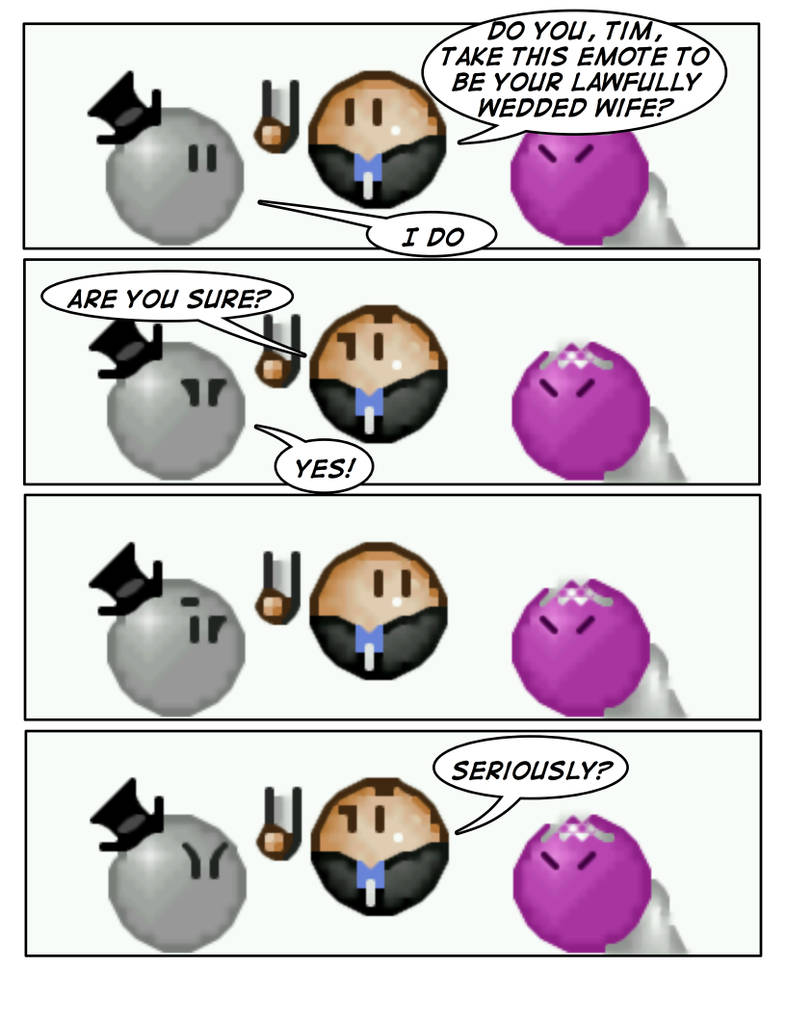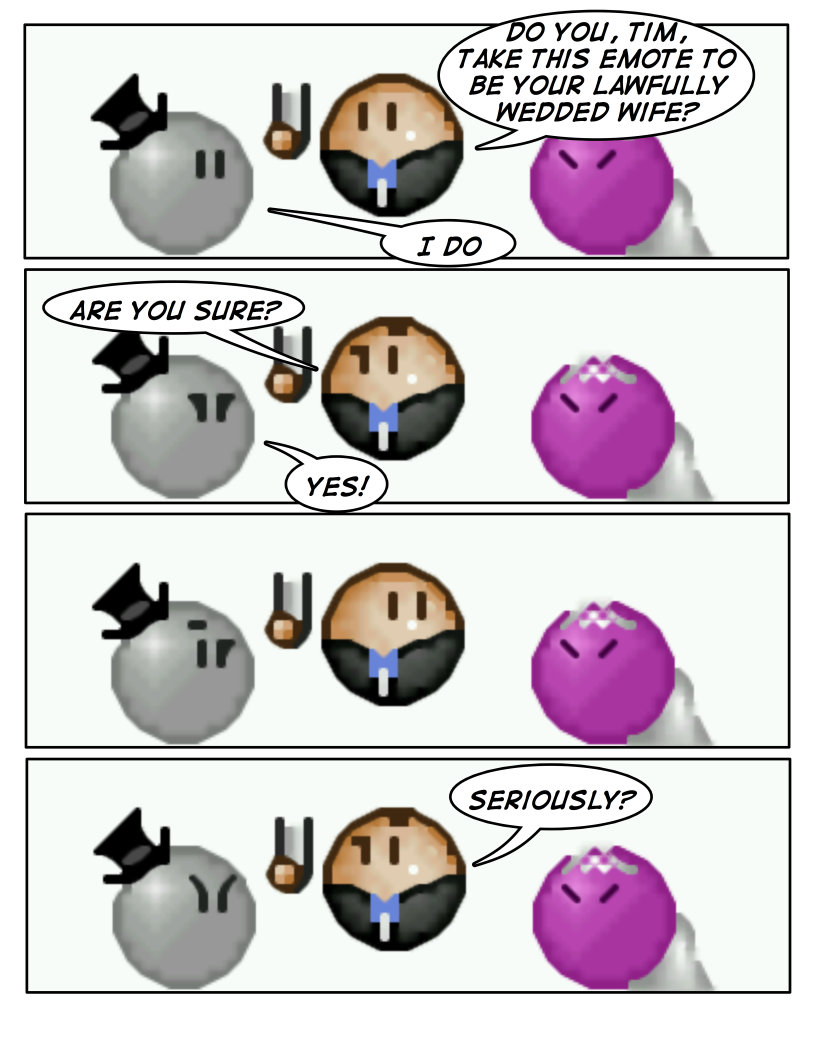 Watch
That's right, Tim and Ting have finally gotten married!
It turns out that all of that pestering and stalking finally paid off.


that is one way to wrap up a story arc
Reply

Well I had to wrap it up eventually. This is the last season of Emoticomic after all.

Reply

true sad to think a lot of things are entering there final season
Reply

Adventure Time, MLP, um... probably something else that I'm forgetting to mention.
I've clearly got cartoons on my mind.

Reply

is mlp on the last season? gumball is one of them, though
Reply

I've heard that the next season of MLP will be the last season.

As for Gumball, I knew I was missing another one.
Reply

thankfully there are cartoons coming on that have a lot of charm once you get past there stranger art styles summer camp island being one of them though avoid its wiki its fairly new so its a dumpster fire of trolls
Reply

I'll add Summer Camp Island to my list then.

Also yeah, art styles of cartoons are getting increasingly... weird.
I miss the art styles of the 90s, but I hear the art styles of today are the way they are because of the increased freedom the show developers have. Which is also why we're getting more "Great" cartoons, instead of just a whole bunch of "Good" cartoons.
I wonder how cartoons will look in another ten years.
Reply
(1 Reply)