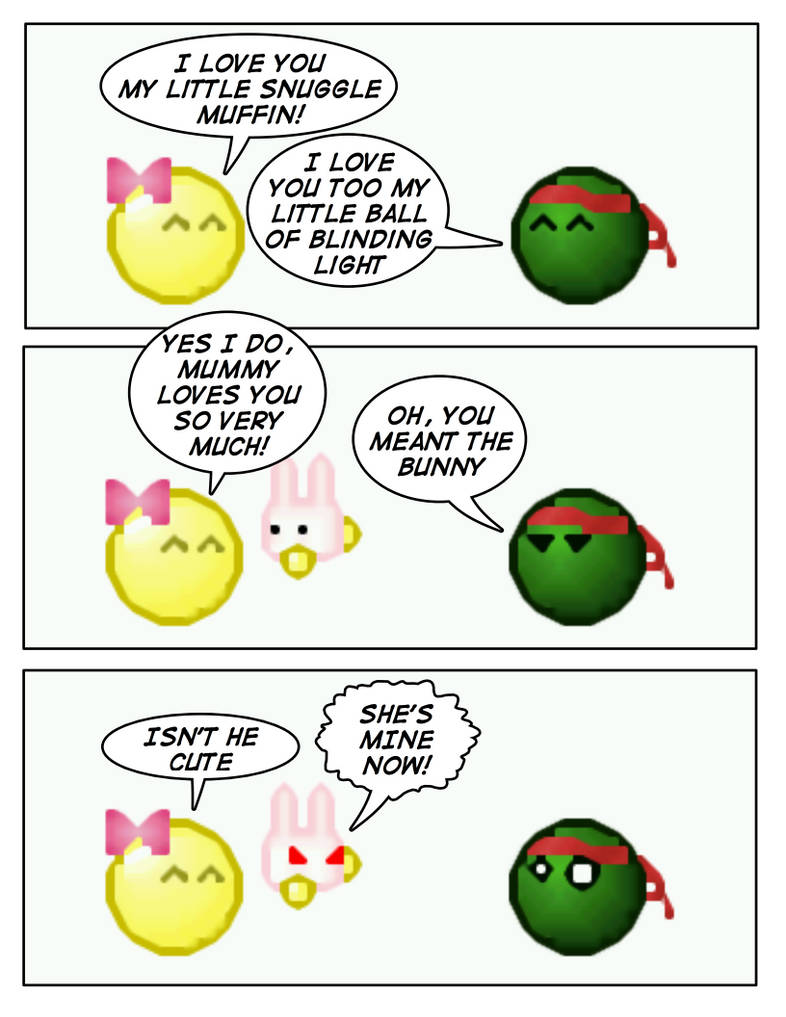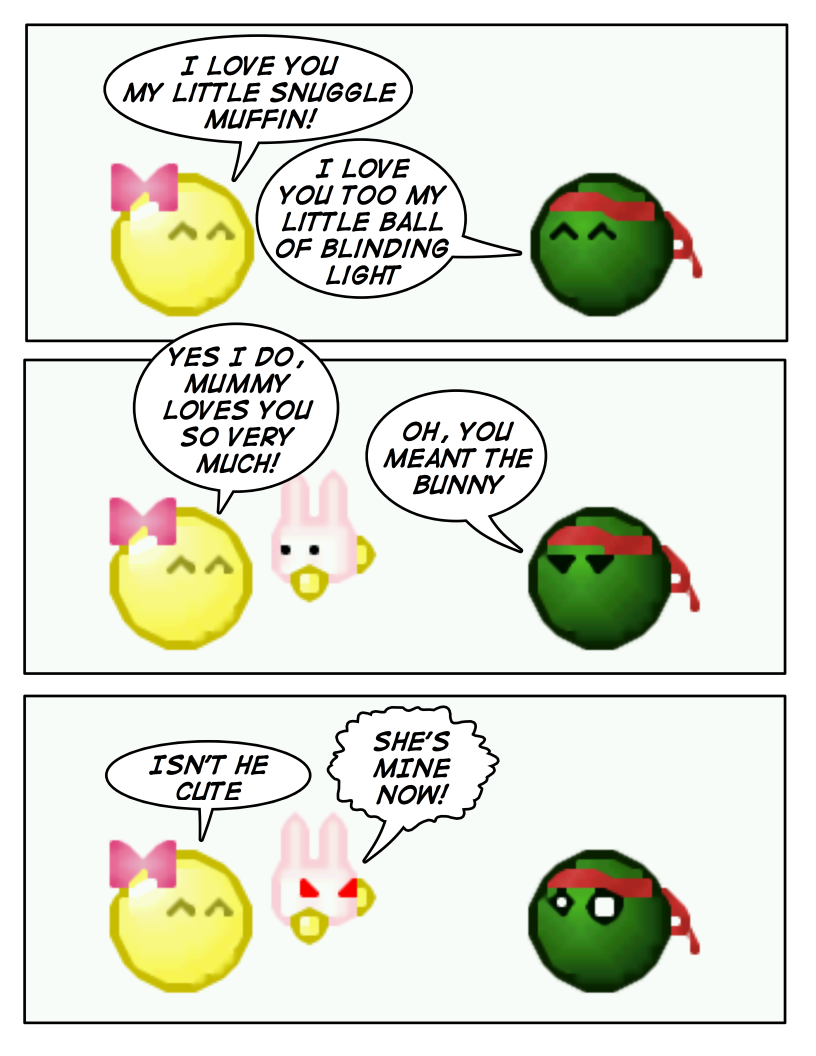 Watch
My sister came up with this week's comic (the premise at least). I did come up with one myself, but I didn't find it funny, and neither did anyone I know. So... I just put it to one side for later.

How did she find the Killer Rabbit in emoticon-form?
Reply

Reply

it has huge teeth and leaps about look at the bones!!!!
Reply

Bones of full 50 men lie strewn about it's lair, so brave knights if you do doubt your courage, come no further!
Reply

Beware the demon rabbit?

Reply