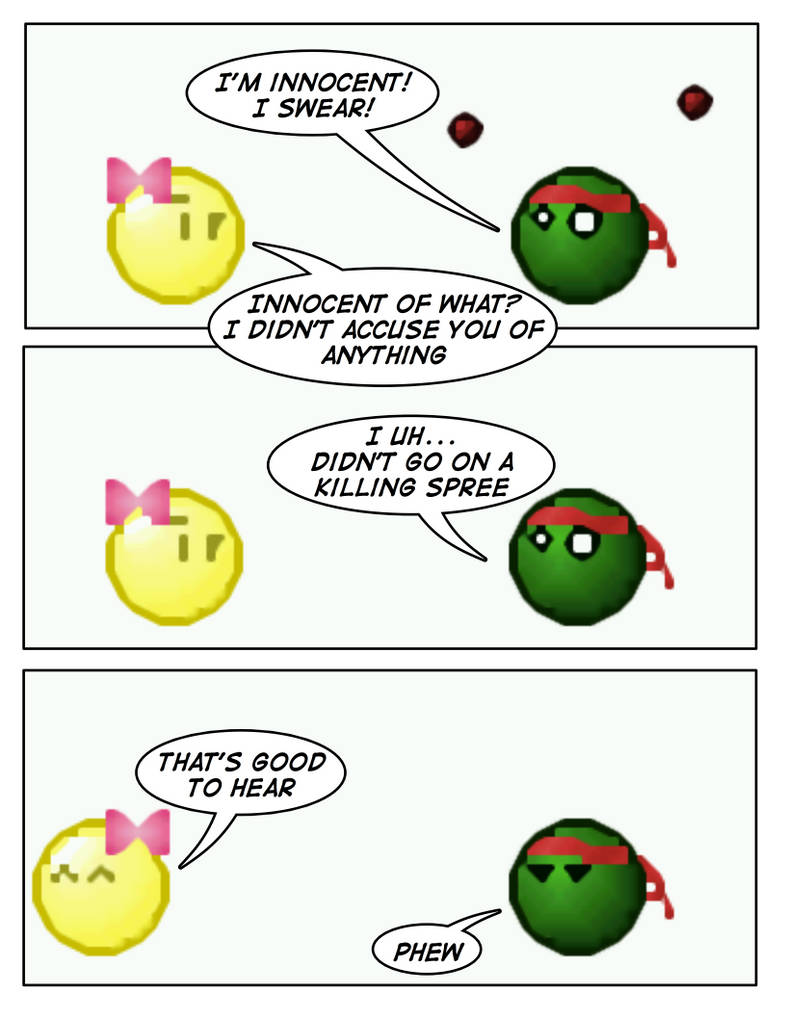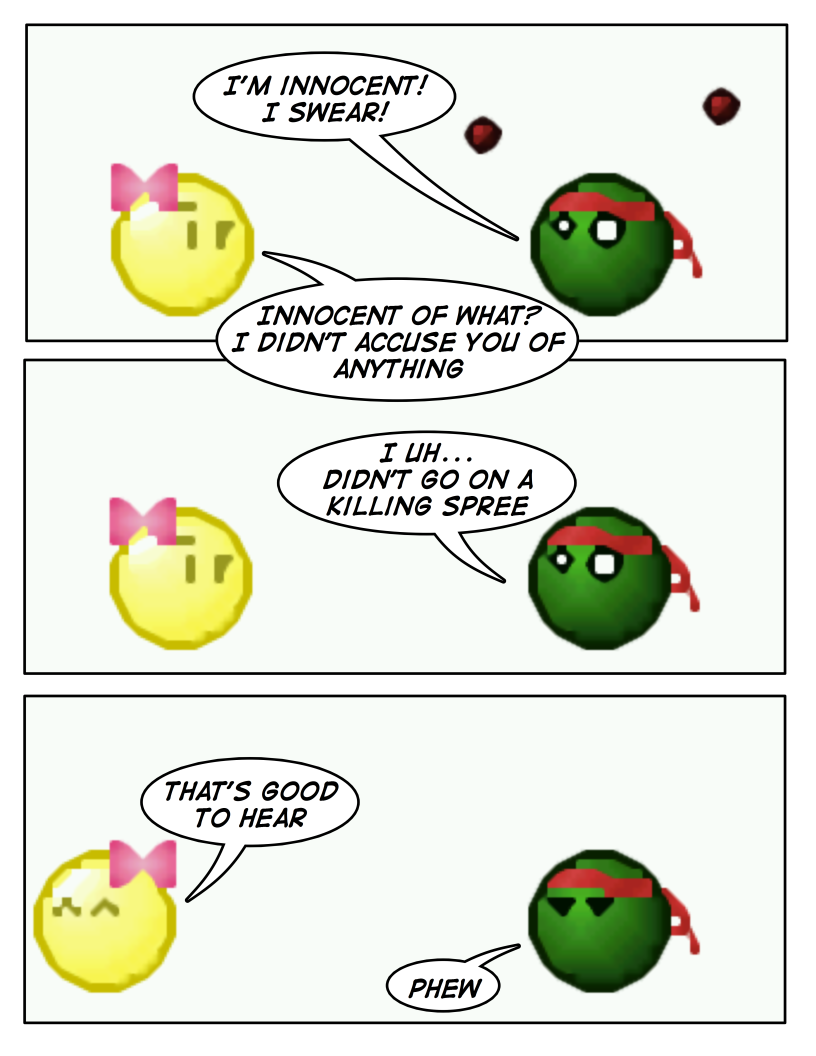 Watch
He's probably done something much worse, and that was simply the first excuse that popped into his head.
He probably stole a cookie or something. Either way, I'm sure she'll find out sooner or later.

Also is it just me, or do I automatically default to violence for my humour?

many possible jokes to make but should not due to film spoilers lol
Reply

And believe me, you do not want to feel the wrath of people who just got a spoiler without warning.

Reply